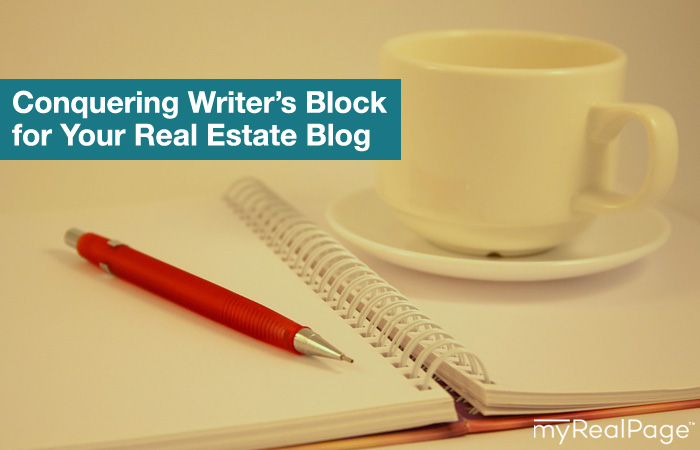 Sometimes it seems like every other task, no matter how big or small, is infinitely more interesting than writing a thought-provoking blog post. 'Oh, this receipt needs to be filed away? I'll just do that real quick. And is that a crumb on the floor? This place really could use a good cleaning.'
Three hours later, your home office might be free of dust, but your blog post? Still just an abstract thought.
We've all been there and sometimes when this happens, it's because the core issue is simply a lack of purpose. And by that, you could be lacking content ideas. So here are a few topic ideas to write about for your real estate blog:
Find out what people are searching on Google when it comes to real estate. Use Google Trends before? It's a powerful tool used to gain insight (that your competitors may be lacking.)
Blog about topics that your target real estate clients would be generally interested in. Local neighbourhood news, restaurants or businesses opening up, gardening and landscaping ideas, notable architecture or new unique homes in the area. The idea is to not always be pushing the buying and selling of real estate. Show there is more than one side to you.
Blog about real estate-specific topics. The more specific, the better. These posts will attract readers who are ready to buy or sell. Ideas include: renovations that have the most return on investment, steps for any first-time home buyers, pricing your home correctly, or tips on home inspections. You'd be surprised how effective extremely specific posts can be. A client attributes numerous buyer and seller ends due to a blog post on the three things most overlooked items in strata minutes. Showed they know the intricacies of condos inside and out.
Set up a blog schedule where you provide area-specific information, perhaps on a weekly or monthly rotation. Reinforce your knowledge of the areas you service. For example: a collection of new listings on the market all under x amount of dollars that you feel are great value, new homes for sale listed near schools in your market, or a roundup of sales and listings for your area for a specific niche.

And yes, writer's block is a very real condition.
The first step  is acceptance. Don't beat yourself up – simply recognize the phenomenon when it's there.
Take a break. Go for a walk, wash the dishes or think about something else. Your mind will likely be working on the idea in the background and you never know when insight might strike.
If it doesn't, doodle with a good ol' pen and paper, or try random Google searches on your topic of interest and see if anything sparks ideas.
Once you've grabbed ahold of an idea, turn the distractions off and strike when the iron is hot! That is, write, write, write. Get it down before the energy is gone. And when the bones of the post are written, pour yourself a pat on the back, sit back, and enjoy the sweet feeling of accomplishment.
Most importantly make sure you have an opinion in your blog. Let your personality and style shine through. The reason turning prospects into clients works so well in person it that get to know the real you. Absolutely no reason you shouldn't let do the same with your blog.
Well actually most importantly, realize it happens to everyone. Even the most prolific real estate blogger.
Do you write a real estate-related blog? What topics do you like to write about the most?