Internet marketing, almost nobody is doing internet marketing well in real estate. Most people simply don't understand it. We'd like to explain it here without the industry jargon you may have heard in other places, so you can see that internet marketing is actually quite simple. 
There are only 3 steps:
Here we'll look at each of the 3 steps of internet marketing for real estate one at a time.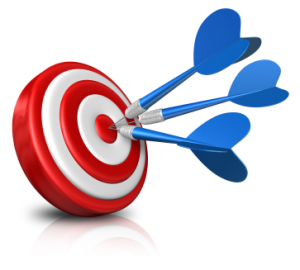 1. Getting Traffic To Your Website 
Naturally search is a huge part of internet marketing. Google has 85% of the search market in Canada, so all we have to do to get traffic to your website is get high rankings on Google for the right keywords. To understand how to get high rankings on Google for the right keywords you have to put yourself in Google's shoes. 
Google wants to show people who use their search engine the very best search results, that is, the websites that have the best information on what they are looking for. If they do that more people will use Google, and Google will make more money. Almost all of Google's revenue comes from people clicking their ads. When more people use Google more people click their ads. 
So Google wants to give high rankings to websites that have a lot of good information, and are adding more information all the time. If information is added all the time it will be current. Google spends billions of dollars every year looking for websites that have a lot of up-to-date content, that people will see as an authority in their field. 
There are only 5 things you need to do to get high rankings on Google for the right keywords: 
1. Keywords – You need to use the Google Keyword Planner to find the words your prospects are searching for when they're looking for your services. To find the Google Keyword Planner just search on Google. You have to sign up for a Google Adwords account but you don't have to spend any money. Click here to learn how to add keywords to your pages.
2. Content – You need to be continually adding original articles and information to your website that your customers and prospects will be interested in. This is why Blogging is so important. Each article should include your target keywords once or twice in a natural sounding way. 
3. Social Media – You need to have at least the basic social media accounts. Google+ is an absolute imperative. Facebook and LinkedIn can also be good for real estate agents. It's good to participate in conversations to encourage people to talk about you. If people are talking about you on social media Google takes it as a sign your website is important so they will give you higher rankings. Social media can also be used to bring people to your website. 
4. Inbound Links – You need to have other websites adding a link on their website that, when clicked, takes people to your website. This is called an Inbound Link. Usually it doesn't matter if anybody ever clicks those links. Just the fact that they're there is an important indication to Google that your website is an authority in your industry and deserves higher rankings. 
5. Technical Issues – There are a number of technical things that really help your rankings. If you put your target keywords in your Title Tag, in your H1 Tag, Alt tag, in internal links, and a few times in the text on your pages, especially your homepage, it will greatly help your rankings. Google looks in those places to see what your website is about. It also helps to have your blog right on your website, and not to use frames or to split your website into subdomains. With larger websites it can help to use Metadata, and have an XML sitemap. 
2. Capturing Prospects' Contact Information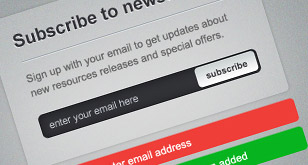 The goal of marketing especially internet marketing is getting leads. Capturing prospects' contact information is important so you can communicate with them. Sometimes people will contact you on the very first visit to your website, but sometimes they want to think it over or do more research. In order to follow up with these prospects you need their contact information. 
There are many strategies to capture prospects' contact information. All these strategies are about giving them something for free that will interest them enough to give you their name and email address. In other industries it could be a free sample, or free service, a free estimate, a consultation, or some information they can't get easily somewhere else. In real estate you are usually limited to giving them some information. The more interesting the information the more email addresses you will capture. 
3. Having A Process To Convert Prospects Into Customers 
So your internet marketing has created leads. Now what? 
The first part of the process to get prospects to contact you is the website itself. It's about putting the right information in the right places – why to do business with you, why to trust you – and encouraging them to contact you now, so those that are ready to contact somebody see that you are the best agent or brokerage to call. And you need to actually ask them to call, that is, have a Call To Action. 
The second part of the process is for those prospects who don't contact you right away, to nurture them until they're ready to buy. The most effective way to do that is with email. Perhaps once a month for a year or more you send them a personalized email that offers them some kind of interesting information at no charge. These emails are short and include a gentle invitation to contact you. Prospects learn that you offer value and excellent service, and you're continually reminding them of your presence. If it's properly done email can be the most cost effective marketing you've ever done. 
About The Author:
Standard Marketing Ltd has been doing websites and internet marketing for 14 years, and has worked closely with myRealPage.com for much of that time. Over the years we've helped hundreds of clients increase the traffic to their website, and capture more leads. Whether you're an individual agent, a team, a broker, or have a real estate development we can help you. We're certified in Google Analytics, and have an A+ rating with the Better Business Bureau. Please call or email with any question on internet marketing, or visit our website – www.standardmarketing.ca.