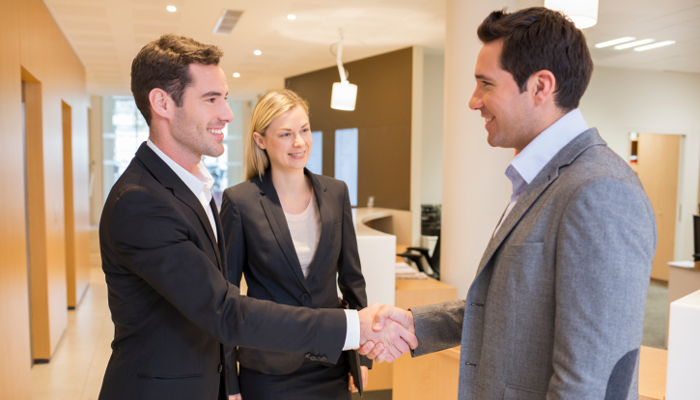 As a real estate agent, marketing yourself isn't easy. With so many different approaches one can get a headache just trying to decide where to begin.
Here are a few reasons on why you'll need to stand out if you plan on finding success in an increasingly-crowded real estate agent market.
There Are More Than 100,000 Active Real Estate Agents in Canada

According to the Canadian Real Estate Association, there has never been more real estate agents than there are right now – and the growth shows no signs of slowing. As of this writing there is one agent for every 215 Canadians above the age of 19. As not all adults will purchase a home that ratio is in reality much smaller.
No question about it: if you're going to make a career in real estate and not just sell the occasional home, you will need to have a  plan that includes multiple avenues of marketing and buyer/seller lead generation.
Aggressive Web Marketing Will Eventually Cause a 'Lead Drought' – Lots Of Farms Left Though

As some well-funded real estate agents in certain markets have discovered, it's entirely possible to corner the web advertising market. Ensuring that they're attracting and converting a high percentage of the total number of visitors from Google ads, Facebook Ads and organic SEO.
It can be challenging to take on these agents. They have already figured out the best performing keywords and demographics. They already have the landing pages and websites built to convert visitors into leads at a high rate.
Regardless – there's always room for improvement and if you're the real estate agent that chooses to rise above the rest, you will find a bounty of new business awaiting you.
The most overlooked aspect of online marketing is targeting niches. You aren't going to want to compete for top spot for the term "Toronto real estate" in Google Adwords.
Expensive, way to vague, tougher to convert and heck you may not even offer what they want.
Pick something like "Cabbage Town real estate" and you are paying less per click, less competition and its much easier to have website or landing page that targets Cabbage Town buyers and sellers. Most importantly much easier for you to be a true Cabbage town expert perfectly matching their needs. So much easier to close those deals.
Millennials Relate Better to Personal Brands Than Previous Generations


The 'Baby Boomer' generation is on the way to retirement and 'Generation X' is starting to reach middle age, meaning that the next batch of new home buyers is going to come from the Millennials.
These individuals are incredibly tech-savvy and have been coached from early on in life that they will need to market themselves in order to find success in the work force and in life. Thus, they respond better to agents that have built a brand around them.
Invest the time, energy and resources in creating a brand for your real estate business – it will pay off.
To the Victor Go the Spoils

Top producing agents don't get the title by sitting around and wondering how they are going to find the next buyer or seller. They are hustlers and aggressive marketers who know how to spend their budgets in order to maximize their ROI. Not that they don't make mistakes. They just never stop doing. Doing what worked and throwing out what didn't. Hustle.
Once they capture a lead, they maintain that relationship and hang on until the person either buys, sells or moves out of the area. In short, top producers have a winning mentality and it's that mentality which one needs to adopt in order to rise above the pack.
Not easy, but no one said it would be. But it can be fun & extremely rewarding. don't forget to take a minute for some you time and then get the feet moving again.