I am very pleased to introduce a new addition to the growing array of myRealPage weblets (little building blocks that comprise your web pages). This time it's a "Mortgage Calculator". We have built one from the ground up and included a few options with it to make it suitable for display as main content in a page, as well as in the sidebar.
More importantly, we have also made this Mortgage Calculator fit our mobile websites as well. In case you haven't heard, myRealPage has launched an entire new Content Management System (CMS) designed to develop mobile websites. Much like our regular website editor, this system gives the ability to create, modify, brand and customize your mobile website as you see fit.
Mortgage Calculator weblet can be customized to display your own set of values for the Mortgage Amount, Down Payment, Interest Rate, etc.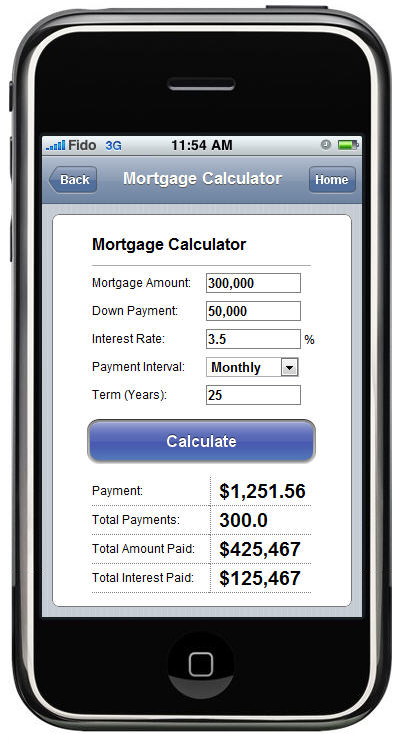 Let us know what you think about: we always welcome feedback! Leave your comments here or drop me a line to bill-at-myrealpage.com.