Why 2017 Could Be Your Biggest Real Estate Year Yet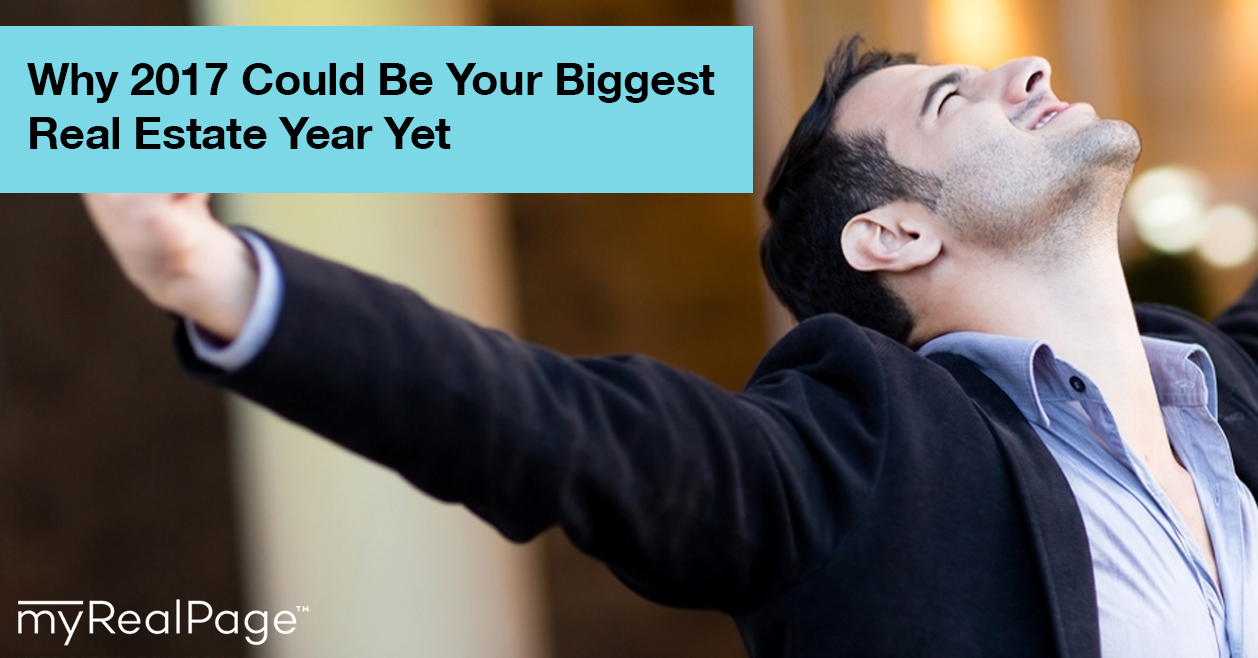 It's the start of a new year, which means there are lots of new hopes, resolutions and plans. And for many individuals, couples and families, 2017 could also mean a new home, which is where real estate obviously comes in.
As one of the biggest purchases of most people's lives, buying real estate is predicted to be on the rise this year.
From shifting workplace demographics to all-time low interest rates, here are three reasons why 2017 could be a hugely successful year for realtors.
1. The millennial effort
Millennials (defined as those who reached young adulthood around the year 2000) will continue to try their hardest to get into the crazy real estate market in 2017, and new regulations in Ontario and in British Columbia will help them get there.
Take advantage of these assistance programs and train your business on helping these young, first-time buyers move into their first-ever home.
Realtors should, however, be mindful of new Canadian mortgage rules that are limiting what buyers can borrow. In 2017, it will be key for realtors to help millennials find a great home that they can truly afford.
2. Low interest rates
With the low Canadian dollar and consistently low rates (for now, at least), the cost of purchasing a home is more affordable than ever.
These recent low rates are more than just an incentive for first-time homeowners; they are enticing to those looking to purchase a second home, as well.
But new borrowing rules will ensure, more than in years prior, that buyers can truly afford their homes. This can actually help realtors in their efforts to make sure buyers find the best possible home for their lifestyle, needs and wants.
3. Canada's economy could flourish
Economists say, in part due to real estate, that 2017 could usher in the Canadian economy's greatest annual growth since 2009.
The national GDP could gain as much as two per cent in 2017 and predictions for many individual provinces are healthy as well.
A strong economy could inspire a deeper confidence from consumers, and prompt prospective buyers and sellers to make moves that they were perhaps wavering over in previous years.