2017 Facebook Marketing for Real Estate Agents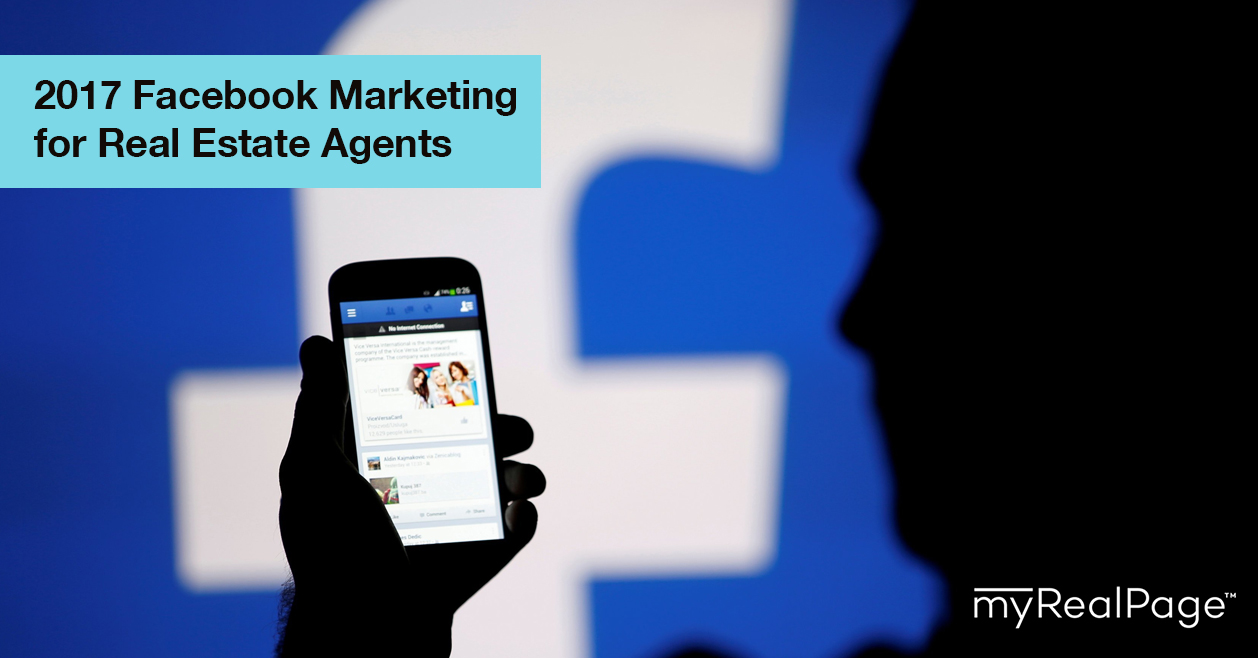 Facebook marketing for realtors is more than just sharing home photos and hoping the "likes" roll in. With so many agents clamouring to be seen and heard on social media, it's easy to feel invisible in a sea of realtor Facebook pages. But used properly, Facebook can be a powerful tool in your arsenal for drawing in new prospects and converting them to clients.
Here are five things realtors must do to effectively market themselves on Facebook.
Focus on the client
This should be your guiding principle when creating and posting content to Facebook. The most common mistake of realtors is that they post too frequently about themselves and their business. Your goal should be to provide value, not a sales pitch. Instead of a post about why someone should choose you, post neighbourhood guides that someone could use. Share articles on home staging. Offer to answer real estate questions.
Link back to your website
When you share those aforementioned neighbourhood guides, be sure to include a link back to a relevant page on your website. The same strategy applies to photos, videos and articles; if you're sharing photos from a recent open house, include a link back to the MLS page. A "like" or comment on Facebook is nowhere near as valuable as a visit to your website or your listing.
Create video content
In November 2015, Facebook reported an average of eight billion daily video views from 500 million users on its platform. Translation: if you're not already creating video content on Facebook, the time is now. Produce a video version of your neighbourhood guide, or create a tips-and-tricks video, starring you. Remember: shorter is better, the first few seconds need to be interesting to maintain interest, and don't forget to add captions — videos automatically play on mute when they appear in a user's newsfeed.
Create a budget for ads
Your reach on Facebook will be quite limited if you don't "pay to play." In this case, that means using Facebook's ad platform to create paid advertisements. You can experiment with different objectives — such as promoting your Facebook page to increase "likes" or drive viewers to your website — and with targeting specific audiences based on location, age, interests, and more.
Use analytics
Your Facebook marketing efforts will be wasted unless you're tweaking them based on analytics. Monitor how many people are clicking on your photos and videos, and how many are opening the link to your website. Check out how long people are staying on your website for, once they've navigated there from Facebook (you might need to set up a Facebook Pixel for this). Pay attention to the content and timing of the posts that perform the best. Once you get a sense of what consistently does well and what does poorly, adjust and experiment.