4 Advanced Strategies for Running Facebook Ads in 2017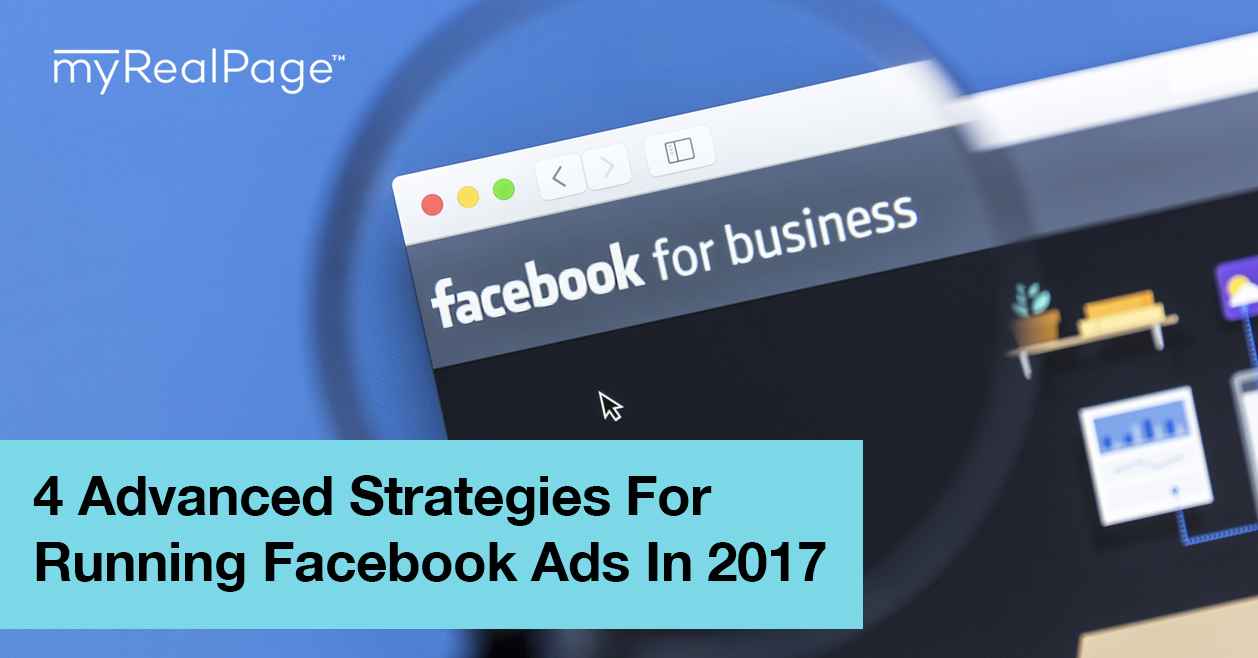 If you're not using Facebook ads as part of your marketing strategy, we need to have a talk (actually, just read this post on why you need to be using them).
Trust us and all the other savvy realtors that are #winning the marketing game, Facebook ads can deliver big payoffs without a big investment.
And while Facebook ads are pretty easy to use, advanced strategies — like the four below — can give you even better results.
1. Install the Facebook pixel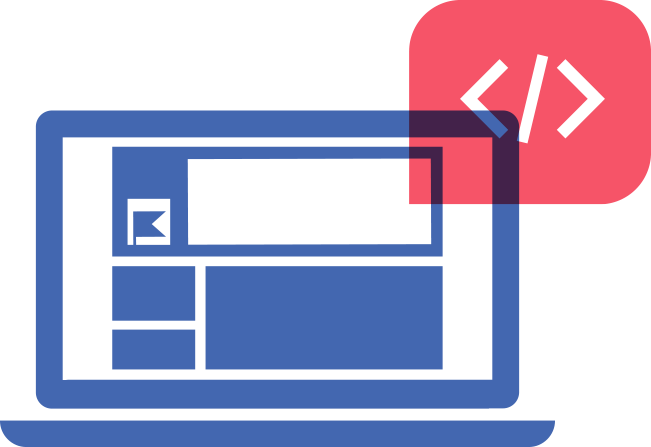 Like any marketing effort, you want to be able to track your audience – whether they land on your website organically, or from an ad. While it's easy to see how many people your ad theoretically "reached," you need the Facebook pixel installed on your website to track what traffic you achieved as a result of your ad.
The Facebook pixel is a set of HTML codes, provided inside your Ads Manager account, that you then add to the backend of your website – typically in the header or 'head' tag on every page of your site.
We'll go as far to say that the Facebook pixel is mandatory (and free, by the way) if you want to start seeing powerful results from your Facebook ad efforts. Not only does it let you see how your ad is performing and how it's converting, but it also lets you build custom audiences (more on that next), and optimize your ads for more conversions based on the traction you're seeing.
To get started, visit your pixel page in your Ads Manager account, and follow the steps to creating your pixel and installing the code on your website.
Tip: if you're not comfortable going into your website's backend, ask a savvy friend to help. Facebook also offers a pretty handy guide on the whole process.

2. Test and optimize your ads
Now that you're more familiar with Ads Manager… question for you: does it make your head spin? Or maybe you'd like to try the more advanced Power Editor, but get lost right out the gate?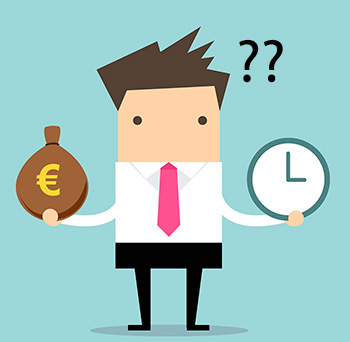 We suggest you pay AdEspresso a visit. This paid tool helps you create, test, and then run multiple Facebook ads for optimal success (and we mean that literally – all your ads are optimized so that the best performing ones are shown the most).
AdEspresso is a user-friendly platform that guides you through creating multiple ads with various combinations of different elements, like your headline, ad text and image.
As you add and edit these elements, AdEspresso will create multiple versions of your ad – using all the elements you've plugged in – to A/B test for the best combination of all the elements (so that you're paying the lowest price for the most effective ad).
You can do this kind of testing for ads with different combos of elements, or with different audience segments (for example, seeing if your ad targeting users interested buying a home does better or worse than one targeting those interested in selling a home).
Once your ad campaign is running, AdEspresso provides you with all the analytics you need to judge the campaign's effectiveness.
It also makes optimization super easy – by doing it automatically for you. Seriously. The platform totally takes the headache out of running cost-effective ads, especially if you're the one person doing it.
Another tool worth your attention is Facebook's own Image Text Check. Facebook prefers ads with little or no text, over ads that feature a block of words overlaid on an image.
If it deems your ad to have too much text, your ad will either be rejected, or will experience a much smaller reach. Use Facebook's Image Text Check to determine whether your text-to-image ratio is on or off the mark.
3. Target and retarget your audience
So your Facebook pixel is set up. Great. Now you can properly track and target your audience – whether from your Facebook page, or visitors from your website.
Facebook gives you the option to create custom audiences for your ads, based on the customer data you already have or have access to. Why would you want to do that? Because these are, in theory, people that have already expressed some sort of interest in you and your business. They're warm leads — low-hanging fruit ripe for the picking.
There are four ways to create these custom audiences:
Through any contact lists or databases you maintain (using phone numbers or email addresses)

Using traffic data from your website (pulled from your Facebook pixel)

Previous engagements on your Facebook page

And via a snippet of code added to your app (for most realtors, the latter likely doesn't apply).

To start creating these audiences, click the dropdown menu inside your Ads Manager account, choose Audiences, and then "Custom Audience" on the Create Audience dropdown.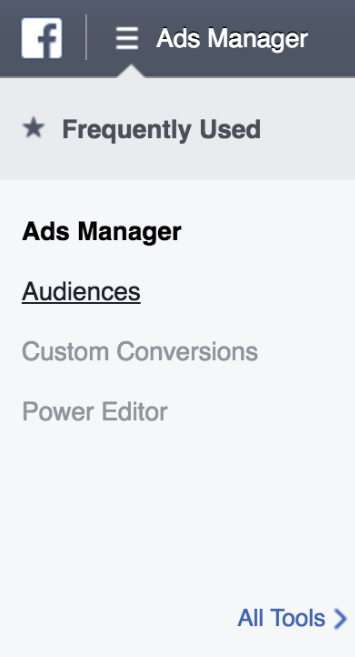 You'll then be guided through a set of steps to create the list. Once your custom audience is in place, you can begin targeting ads directly to those lists, making sure your message lands on the right newsfeeds.
One great way to use custom audiences: retarget those in your audience that came close to completing an action on your site. Maybe they visited your newsletter sign-up page, or the landing page for your real estate retirement seminar, but didn't follow through.
If you've installed the Facebook pixel on the pages corresponding to those actions, you'll be able to create a custom audience list based on traffic data from those pages.
Then, target your ads dollars where they count: create an ad promoting your newsletter or that seminar, and put it right in the newsfeeds of those people who were wavering before.
4. Create lookalike audiences
You don't always want to be targeting the people who have already heard of you. There are times when you want to expand your audience, and introduce yourself to new, prospective clients. That's where lookalike audiences come in to play.
Facebook's Lookalike Audience tool assesses your existing custom audiences to find new people with similar demographics, interests, habits or activities. That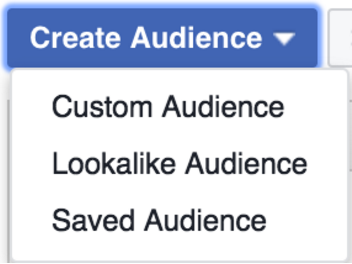 way, you can then serve ads to people who are similar to your existing audience.
Because these people are similar to those who are already engaging with you, they are – in theory – more likely to convert to become your followers and clients.
You can create lookalikes from the same Ads Manager page where you created your custom audience.
From there, you'll select which existing group you want to establish a lookalike for. Then you'll choose the size and country of your lookalike.
A smaller size will likely offer more similarities to your established audience, while a larger size will offer more, but perhaps a less targeted, reach. Once you've created the lookalike audience, you can begin creating ads specifically for them.
Have you used any of these four strategies before, and have they gotten you profitable results?