5 Essentials of a Real Estate Agent's Content Marketing Plan in 2018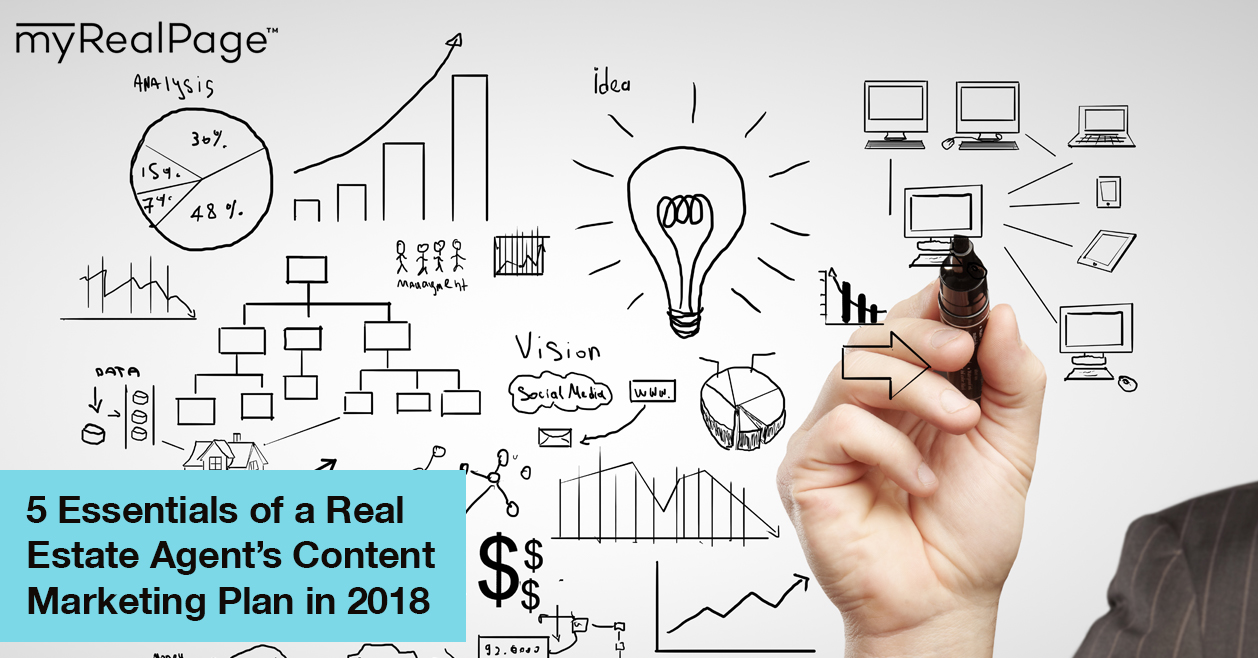 Let's talk content marketing.
According to the Content Marketing Institute (yep, that's a thing), content marketing is:
"… A strategic marketing approach focused on creating and distributing valuable, relevant, and consistent content to attract and retain a clearly defined audience — and, ultimately, to drive profitable customer action."
"Okay, but what kind of content counts as content marketing?" you may be asking.
Think blog posts, videos, guides, social media, and emails. Pretty much all the stuff we talk about on this blog.
As you probably already know, content marketing is key to success in this day and age. It's how you spread the word about your business in ways that aren't traditional advertising. It's how customers find you, and sign you.
This post is about what you need to have in your real estate content marketing plan this year — the five essential components.
Already have a plan? Great. This post can help you update it.
Need a plan? Perfect. This post will get you started.
Let's go.
1. Consistency on Social Media
To put it frankly, you need to be on social media.
Consider this: what if a prospective client looks for you on Facebook, Twitter, LinkedIn, or Instagram, and can't find you?
They think one of two things:
Oh, I guess they're not active.

Oh, I guess they're not "with the times."
Neither option is good.
We believe that in 2018, successful real estate agents need to have a social media presence. You don't even need to be on all the platforms — just choose the best social media platforms for your business.
As a key part of your content marketing plan, it's essential that you update and engage with your chosen platforms on a consistent basis. This could mean once per day, or three times per day. You'll also want to avoid social media mistakes that could be stalling your growth — such as going off-brand and using hashtags incorrectly.
Once in a while, check in and gauge whether social media is worth the effort for your business or not. You may need to reduce the number of platforms you're looking after.
2. Video Content
76% of businesses say that video marketing has helped increase their web traffic, as well as sales. That's huge.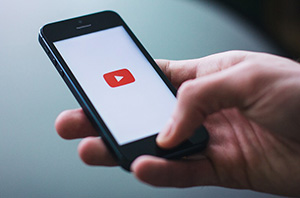 Video continues to rise as a marketing tool for all industries. For REALTORS®, it presents an opportunity to:
Show off your listings in different ways

Diversify your social media content

Personify your brand (let your audience get to know you)

Bring your blog posts to life

Find new audiences on social media
You don't even need fancy equipment to create videos for your real estate business. Your smartphone camera or digital camera's video function is likely good enough for most kinds of videos. Plus, there are plenty of free tools and apps to help turn your written content into videos.
Not sure what kinds of videos to make? Start with the four essential videos for REALTOR® websites. Then, get creative and branch out with these 20 ideas for your next real estate videos.
Video content is one element of your overall content marketing strategy, so don't sink all your time and efforts into filming and editing. Your videos could be as simple as doing a live walk-through of a new listing on your Instagram account, or producing a slideshow-style video of housing market stats.
3. A Lead Magnet (A.K.A. a Freebie)
Lead magnets are how you convince your website visitors to give you their email addresses. It sweetens the deal; in exchange for their email, you'll give them something useful.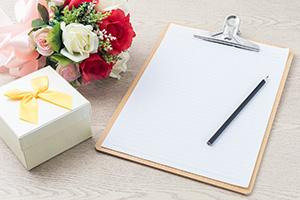 A lead magnet (or two, or three) should be a part of your content marketing plan because it's the most effective way to build a healthy email subscriber list. And that's important because you want to be able to legally email people about your new listings, your upcoming open houses, and your latest blog post.
Examples of lead magnets for REALTORS® include:

A free home evaluation

A guide to 2018 real estate forecasts

A Skype consultation

A contest entry
4. An Email Campaign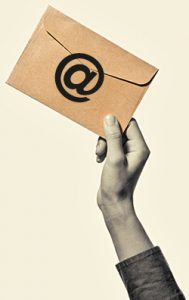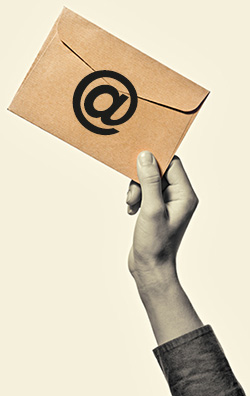 Have you heard of drip marketing?
To quote ourselves, drip marketing is "the strategic execution of scheduled marketing emails to targeted groups. Think of it as a personalized newsletter to specific categories of client contacts."
In practice, it means a sequence of emails, sent days apart and typically personalized, intended to help encourage your recipients to proceed along your pipeline — moving from curious reader to a warm lead to a client.
Because these emails are written ahead of time and scheduled to deploy at a certain time, on a certain day, they're not very work intensive. Together with your lead magnet, a drip campaign can help bring in clients while you sleep. The process works like:
Visitor signs up for your lead magnet → their email address gets added to your drip campaign → drip campaign deployment begins → recipient opens the emails each day (in an ideal world) → recipient, hopefully, wants to sign you.
Build your own campaign this year by starting with one of these ideas for real estate drip campaigns.
5. An IDX Website
We don't have to tell you that having a website is important. But how's the content on your website looking?
Having a content-rich website — so, not just your contact information — increases the odds of prospective clients finding you in a Google search, or clicking through to your website from social media.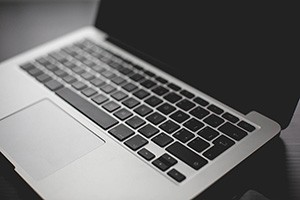 A well-written About Me page can feature keywords that help you show up in Google search results. Blog posts can be shared on social media, encouraging followers to continue reading on your website.
And don't forget about listings. Visitors to your website expect to be able to see and explore your listings. Without them, your website looks incomplete. Plus, they encourage your visitors to spend longer on your site — hopefully long enough to find a listing they want to see in person.
IDX is what enables real estate agents to display MLS data on their websites.
IDX plugins for real estate agents (psst: myRealpage offers IDX for real estate websites) can automate the process of featuring, adding, and updating the listings feature on your website, saving you time and effort while ensuring that your listings are always up-to-date and looking good.
What content marketing components do you need further assistance with? Tell us below!