50 Ideas for Real Estate Instagram Stories and Real Estate Instagram Posts in 2023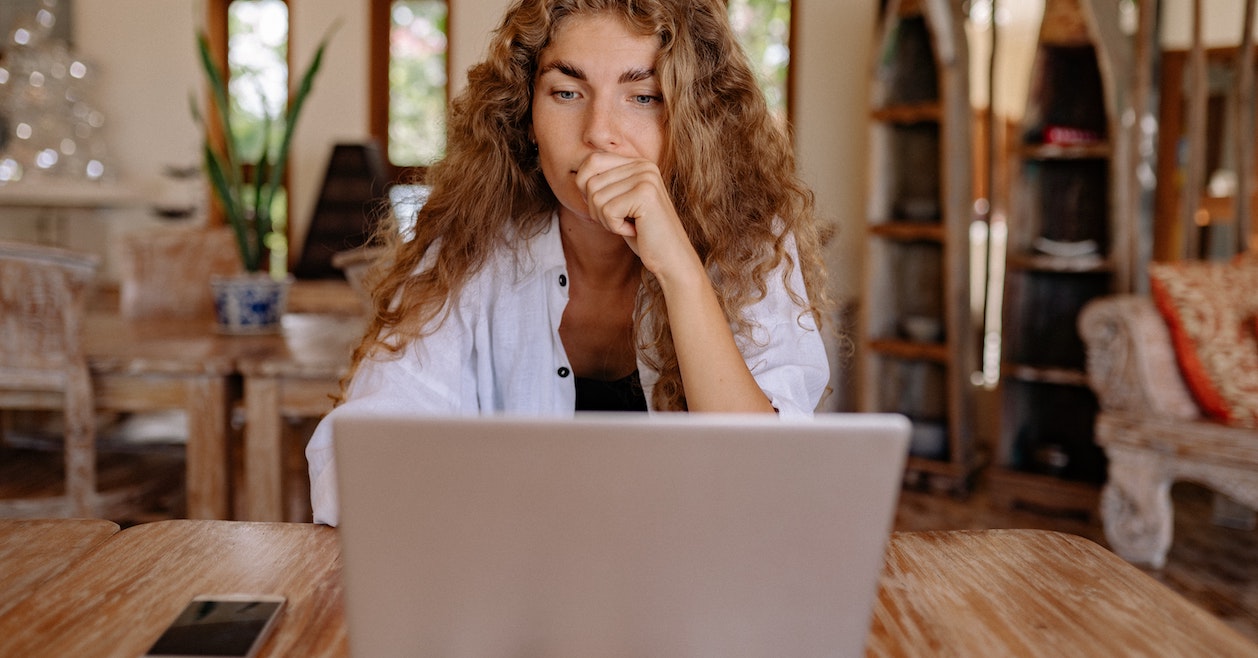 Being a real estate agent in 2023 also means being a content creator. And for many agents, it's one of the most tedious parts of the job.
Coming up with real estate Instagram post ideas is no small feat. It takes creativity and time — which are often in short supply after crafting listing descriptions, showing homes, writing emails and inking deals.
That's why you'll want to bookmark this page. Here are 50 ideas for real estate Instagram posts and real estate Instagram Stories that you can put to use in 2023.
Introduce Yourself
This all-about-you post is one you can publish a few times a year. The idea is to share a bit about yourself, to introduce yourself to new followers and to remind existing followers of who you are and what you do.
Share a photo of yourself, brief details about your business (try to incorporate your real estate value proposition in a casual way) and some personal tidbits and fun facts (such as being a mom of three and your cake decorating obsession).
Backyard and Balcony Design
Perfect for late spring and early summer. Share tips, trends, inspiration and personal photos of awesome backyards, patios and balconies.
This can be an Instagram carousel or content for Stories. You can even split it up into multiple posts — one for backyards, one for small outdoor spaces and one where you share a look at your own outdoor space.
Home Decor Trends
Create home decor trend posts four times per year, one for each season. Round up the trends you're spotting with beautiful photo examples, and/or share advice on how homeowners can incorporate the look.
Listing of the Week
Regular posts that repeat each week are a lifesaver. Here's one that every agent should have in their Instagram content calendar: listing of the week.
Simply pick a listing of yours that you want to showcase and create a post or Story (just be sure to save it to an Instagram Highlight once you're done so that followers can access it for longer than 24 hours), pick out the best listing photos and features, and sell the sizzle.
Don't forget to direct followers to your website for more information.
Home Maintenance by Season
At the start of each season, create a homeowner to-do list with the maintenance and upkeep tasks they should take care of in the coming months.
Use the same branding for these seasonal posts to make it feel like a series. If you're creating this content for Stories, be sure to save it to a Highlight.
Small Business Spotlight
Support a business you love, strengthen connections with your local community, show off your local expertise and get an Instagram post out of the deal — check, check, check and check.
Buyer Tips
This idea makes for a great biweekly or monthly series, and it can take multiple forms. A live Q&A, a Story series, a carousel grid post. Focus the tips on a theme, or keep it general. Your choice.
Seller Tips
Just like the above, except focused specifically on advice for sellers.
Monthly Market Updates
The start of each month is a great time to recap what's been happening in your local market.
Share the stats and contextualize them for your audience in a way that's interesting and easy to understand. Video or simple graphs are a great way to do this.
Seasonal Market Forecast
Sharing your market outlook for the season ahead is another great way to show off your expertise, demonstrating to followers that you're an agent who knows what they're talking about.
Myth Busting
Whether it's stereotypes about real estate agents or misconstrued real estate market stats, a post that busts common myths is a juicy one with good odds of driving engagement (invite followers to weigh in in the comments). Plus, it's another post that positions you as an expert.
In the News
The news cycle always contains at least one trending story about real estate. Take advantage of particularly hot topics and weigh in, providing context and agreeing or disagreeing.
Video is a great format for this idea.
Staging Hacks
Social media users love a hack that adds value to their lives. You may not be a home Stager but that doesn't mean you can't share some of your favourite tricks of the trade.
Organization Hacks
Clever tips for getting — and keeping — a home organized is another great type of "hack" content. From Marie Kondo-inspired clothes folding techniques to space-saving tricks for the pantry, the sky's the limit.
First-Time Buyer Tips
From mortgage preapproval to closing costs, tips for real estate newbies could be an entire series.
Colour Stories
A colour story is a palette of colours that, when used together, makes a statement. It's a fun way to explore a trending colour in interior design. An Instagram Story or static carousel Instagram post is the perfect way to turn it into content for your audience.
For instance, "viva magenta" is the Pantone colour of the year for 2023. You could collect images of a similar hue used in different ways in homes — such as textiles, fresh flowers, artwork, wall paint, and so on — and put together an inspiration post for your followers.
Top Seller Mistakes
Maybe it's schadenfreude, maybe it's a genuine desire to reflect and improve… whatever the reason, people love hearing about the most commonly made mistakes.
Looking at your client experience as an example (don't name names!), identify the most common seller mistakes and educate your audience. And later…
Top Buyer Mistakes
…do the same for buyers.
What Did They Choose?
Each weekend, The New York Times runs a series where they follow a prospective buyer as they search for a place to call home and invite readers to guess which one of three potential properties the buyer ended up choosing. With permission from your buyer clients, you can replicate this idea on Instagram.
In addition to permission, you'll need photos and key details for three of the homes you walked your buyers' through, along with quotes from your client (which you can paraphrase) about what they liked and disliked and what ultimately sealed the deal.
Bidding War 101
Time this post for when the market is leaning in the sellers' favour and share your best advice for buyers who might be dealing with bidding wars for their dream homes.
Questions to Ask a Real Estate Agent
What should buyers and sellers be asking prospective real estate agents before deciding to hire them?
Giveaway
A contest with an enticing prize is a guaranteed way to boost engagement and attract new followers.
Testimonials
Sprinkle real client testimonials amongst your Instagram Stories from time to time. Save them all to a permanent Highlight on your profile.
Trivia
Instagram Stories has awesome features for driving interaction with your audience. The Poll feature is a great way to pose trivia questions to your followers. Quiz them on meanings of real estate terms, market stats, fun celebrity home facts or real estate in movies and TV shows.
This or That
Use the Poll feature to ask followers this or that questions, such as neutral front door vs colourful front door, or open kitchen shelving or cabinetry?
In or Out
Similar to the "this or that" idea, but for trends. Using the Poll feature again, ask your followers to weigh in on recent design trends and indicate whether they think the trend is still in or if it's passé.
Ask Me Anything
Use the Instagram Stories Question feature to invite followers to ask you questions, then answer them in subsequent stories.
Get to Know Your Audience
Another use for the Poll feature: ask your followers questions about themselves. How long have they lived in the area? Are they looking to buy or sell? What real estate topics do they want to learn more about? What are their favourite neighbourhoods?
Celebrity Homes
Thanks to publications like Dwell and Architectural Digest, it's easy to find profiles of stunning celebrity homes. Make use of these in an Instagram post or Story. Round up trends, ask followers to vote on their favourite, or invite your audience to weigh in on a polarizing or unique design feature.
Neighbourhood Spotlights
Give your followers a social media-sized guide to the hot and upcoming neighbourhoods in your market. This idea can be a multi-part series that lives on your grid or gets published to your Stories and then saved as Instagram Highlights.
Guest Expert
Invite someone in your network working in a real estate-adjacent field — think decor, architecture, landscaping, mortgages and staging — and host a Q&A with them in your Instagram Stories. Invite followers to submit questions ahead of time.
Takeover
Take the previous idea and turn it into a "takeover," where your guest expert actually films content themselves to be published to your Stories, as if they have temporary control of your account.
Video Tours
Filming tours of your listings doesn't have to be a big-budget production. Simply walk through the home with your smartphone (attached to an inexpensive handheld gimbal for better stability). Turn it into an Instagram Story or post by adding voiceover or captioning, and trimming, splicing or speeding up the footage as necessary.
Live Q&As
Go live on Instagram to host Q&As with your audience. You can keep these sessions broad or focused on a certain theme. Ask followers to submit questions in advance (and come up with a few of your own) to avoid awkwardly waiting for questions to come in via the comments. Promoting your live Q&A in advance is always a good idea, too.
Open House Invites
Don't forget to promote your open houses on Instagram. You never know: a random follower could very well be your buyer.
Memes
Real estate memes are an excellent content calendar filler. Here are 30 real estate meme ideas to choose from.
Local Events
Real estate agents are local experts. Show off that expertise by rounding up and sharing details on local happenings like free family events, parades, farmers' markets, carnivals, sporting events and so on.
Day in the Life
Potential real estate clients want to know who you are as a person. Day-in-the-life type posts and Stories are the perfect way to give followers insight into your personality and your life in and out of real estate.
Curb Appeal Tips
Perfect for anyone thinking about selling and for homeowners looking to spruce things up: tips on how to boost a home's curb appeal.
Charity Events
If you're organizing or participating in a charity event, such as a fundraiser run or food drive, spread the word on Instagram. You might be able to inspire donations or involvement amongst your followers.
Team Appreciation
Showing some love on Instagram to the people you work with — whether part of your real estate team, brokerage or simply your real estate virtual assistant — is a great way to demonstrate appreciation and reveal your team player side to your audience.
Holidays
Every major holiday is social media fodder. There are also special or just-for-fun days of the year that real estate agents can turn into posts, such as World Chocolate Day and Administrative Professionals' Day.
Before and After
Who doesn't love a "wow"-inducing before and after? Share inspiring before-and-after shots of a listing pre- and post-staging, a home project of your own, or the work of a recent client who transformed the home you helped them buy.
Gardening Tips
Pencil in some gardening content for the spring and summer months. If you've got a green thumb, share plans for and photos of your own garden projects. You could also highlight the best local nurseries and garden centres or share photos of amazing gardens in your area (and invite followers to DM you with their own).
Local Service Provider Shoutout
Word-of-mouth recommendations are always the most powerful. As a local real estate agent, you've got the inside scoop on the best providers for home-related services. Turn your suggestions into Instagram content — share them all in one grid post, or turn them into Stories that you then save as a Highlight.
Remember to tag the businesses if they have an Instagram account! They'll appreciate you spreading the word and may return the favour.
Newsletters
Got a real estate newsletter? Promote it via your Instagram account. Tease upcoming content — such as sneak peeks at exclusive listings or access to your quarterly real estate market analysis — then drive followers to the sign-up page on your website.
Deals
Give followers another reason to pay attention to your content by regularly spreading the word on good deals.
Spot an amazing deal on home goods and wares (from lawnmowers to smart doorbells to bedding)? Post about it and share the link in your Stories. Know of a local business running a can't-miss promotion? Encourage your followers to check it out. Turn this into regular content with a "deals of the week" series.
Moving Tips
Real estate agents are out of the picture by the time moving day rolls around, but that doesn't mean you don't have good advice to share. Recommendations for local moving services and tips on packing are two ways to turn moving into Instagram content.
Behind the Deal
It's human nature to be curious. Real estate deals attract a lot of curiosity. Tap into that by sharing the story behind a recent deal.
How many homes did your buyers look at? Was there a bidding war? Why did you price a listing the way you did? Did a heartfelt letter convince your seller to choose one offer over the other? These kinds of details, coupled with photos, make for a great Instagram Story series or grid post. (Just make sure you have your client's permission if you're sharing any personal or potentially sensitive details.)
Blog Posts
Important reminder: so many of the content ideas here can be turned into real estate blog posts that you can then promote on Instagram. Writing blog posts requires additional work, but you'll wind up with more opportunities for sharing and bringing traffic to your website.