6 Overlooked Places to Sell Real Estate in Canada
Is your local real estate market feeling a bit… crowded?
We hear ya.
With some markets becoming red hot in recent years (we're looking at you, Toronto and Vancouver), more aspiring real estate agents have flooded the space, looking to get a piece of the pie.
Understandable. But frustrating, too.
An increase in competition means an increase in work for you, the real estate agent who's trying not just to survive, but to thrive.
Maybe it's time to diversify.
Toronto and Vancouver aren't the be-all and end-all (no offense).
There are other smaller markets that are great investment opportunities for buyers, and that could represent a possible new niche for you.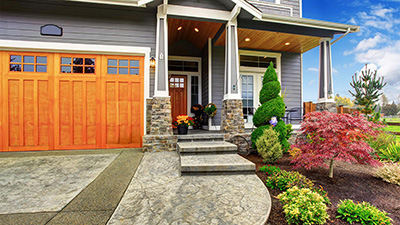 Here's a snapshot of six overlooked places to sell real estate in Canada as a real estate agent.
1. Barrie, Ontario
This Ontario city of nearly 200,000 is by the water, home to a college, has direct access to a major highway that connects Toronto with cottage country, and is on a commuter rail line that goes to downtown Toronto and back – multiple times a day.
In other words, it's got a lot going for it.
The average home price is slightly below $500,000. For young families that have been priced out of the Toronto market, Barrie could be an affordable option that lets them keep their city jobs.
2. Peterborough, Ontario
Located about 125 kilometres northeast of Toronto, this city of over 81,000 is expecting some significant growth in 2020, when a highway extension is completed that will make it faster to travel between Toronto, Peterborough, and the Kawarthas (an area of cottage country).
The city has been named one of the best places to retire to in Ontario. It's on a river, has an active arts and culture scene, and is close to great vacation destinations.
It's not just a desirable place for seniors, though; the city is home to a bustling university and a college. Buying an income property here could be an excellent investment opportunity for your buyers.
3. Prince Edward Island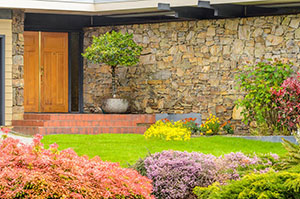 You don't need to be told how beautiful the province of PEI is.
Long stretches of red (and white) sand beaches. Rolling green hills. The Atlantic ocean stretching out before you.
Agriculture and tourism are the dominant industries on the island. It's not necessarily a place people flock to for work, and therefore not a place that many Canadians look to make their home (unless it's time to retire).
But. It's an excellent place to snap up a vacation property.
The average home price here is just over $207,000.
For a little more than that, you can buy an oceanfront property. We're not kidding. How about selling that dream to property hunters in your area?
4. Winnipeg, Manitoba
The capital of Manitoba has everything you could want from a major city: arts and culture, sports, a university, transportation, and a diverse economy.
It's got other great things going for it, too: it's one of the most inexpensive cities to do business in and the aggregate home price is around $297,000.
It gets cold. There's no denying that. In January, the average temperature is roughly -16 degrees. But, Winnipeg is also one of the sunniest cities in all of Canada with 2,353 hours of sunshine per year.
For buyers who want a city life for much, much less than the likes of Toronto, Winnipeg is an excellent option.
5. Moncton, New Brunswick
It doesn't get much cheaper than Moncton: the average home price in New Brunswick's largest city is $169,023. A steal.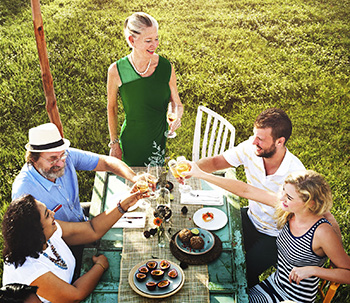 What does that get your buyer? The perks of a city with a small town feel (its population is around 72,000), plus a healthy economy.
Moncton is also a gateway to the other Maritime provinces, and has the nickname "Hub City."
Is it the most exciting city to relocate to? Maybe not.
Is it incredibly affordable, surrounded by beautiful nature, and a nice play to work and live? You bet.
6. Vancouver Island, British Columbia
Most people have been priced out of Vancouver – even after prices began falling when new rules were put into place.
That price fatigue has caused many people to write off the wider area entirely, under the assumption that it's all expensive.
Not true. Surprisingly, Vancouver Island — which includes the cities and towns of Nanaimo, Victoria, and Courtenay, amongst others — has remained fairly affordable.
The benchmark price of a single family home is about $483,400. Not cheap, but not sky-high, either.
Want to sell it? Aim to work with retirees who are ready for warmer temperatures and ocean views, or young professionals and families looking for a more outdoor-friendly lifestyle.
Have you discovered any niche cities or neighbourhoods that you think are worth tapping into?