A bunch of small cool features: Google Map fine-tuning, Street View opt-out, CoolIris all-out browsing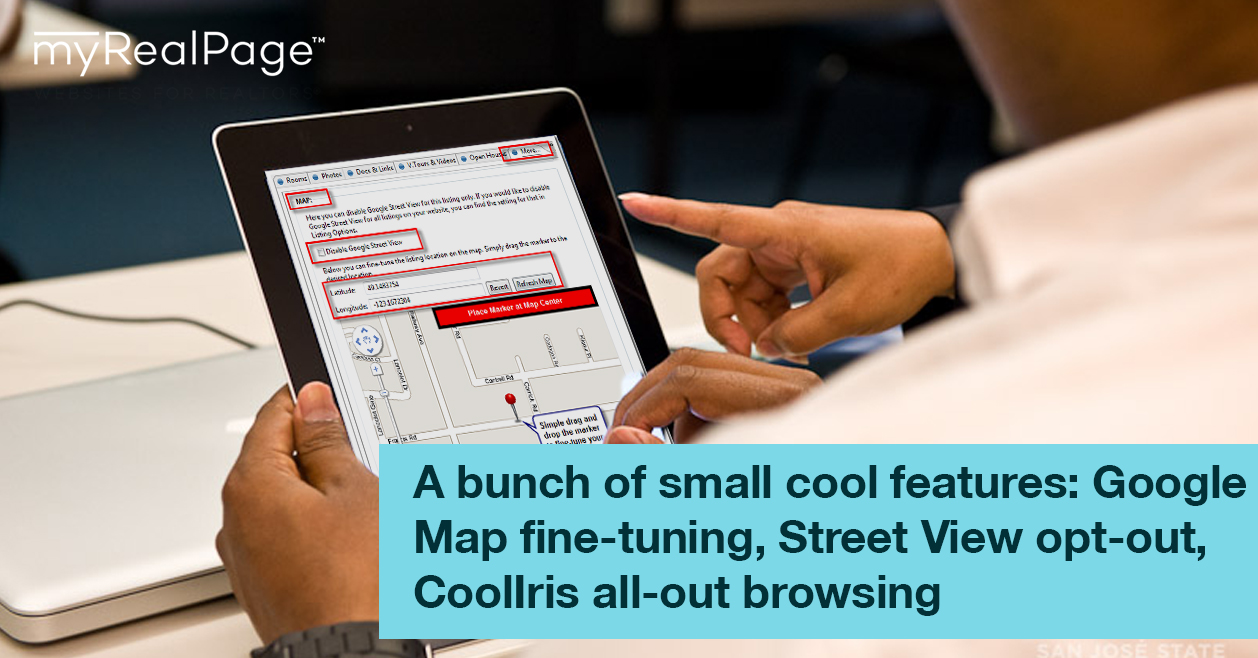 MyRealPage has released a few smaller features that we thought you may want to know about.
Google Map fine-tuning
MyRealPage applies a "best effort" technique to determine your listing's location. Even so, sometimes, due to a rural address or some other circumstances, it may not be possible to accurately establish a listing's location on Google Map. Sometimes, the location is half a block away from where it needs to be. Now, you can fine-tune your listing's location yourself, without resorting to handling long decimal numbers for longitude and latitude. You can simply drag-and-drop a listing marker in an integrated Google Map in your Listing Editor in the Private Office:
Google Street View Opt-out
We released Google Street View on Zero Day when it came to Canada. Today we added a little update to allow you to disable Street View either for all listings on your website or for an individual listing.  Google Street View car may have passed your listing when there was a construction or the view just isn't right: now you can choose to disable it.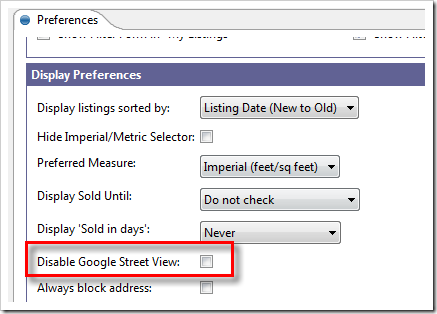 CoolIris for Cool Browsing:
myRealPage has also done some tweaks in its Listing RSS feeds. As a by-product of it, we now fully support CoolIris browser add-on. Why would you care? There may be an interesting way to use this feature. If you are a broker with a street-level windows or mall office, you may want to set up one or two TVs and showcase your office listings in your windows. It would be interesting to see if CoolIris could be suited for such a showcase. Check out the video below:
UPDATE: I would like to thank Peter Colak of homesproperties.ca for his suggestions and ideas with regards to cooliris and listing browsing: Thanks, Peter!
We hope you will enjoy these features. If you have a comment or a suggestion, leave us a comment, or drop us a line at support–myrealpage.com
— Brought to you by MyRealPage.com