A custom website from TribalYell and RealSTUDIO for Alan M. & Associates : thevancouverlife.ca
We would like to showcase another custom website built on myRealPage web and listing platform: thevancouverlife.ca by Alan M. & Associates. This project was designed and implemented co-operatively by TribalYell and RealSTUDIO. It's a great looking website that showcases many interesting features that myRealPage has to offer, including custom built templates and styling, free predefined searches, integrated listing search (IDX), Virtual Office Website (VOW) and many more.
Below is a page from the same website where a single property is featured. The single property page is styled slightly differently from the rest of the website to create a "vignette" presentation around it.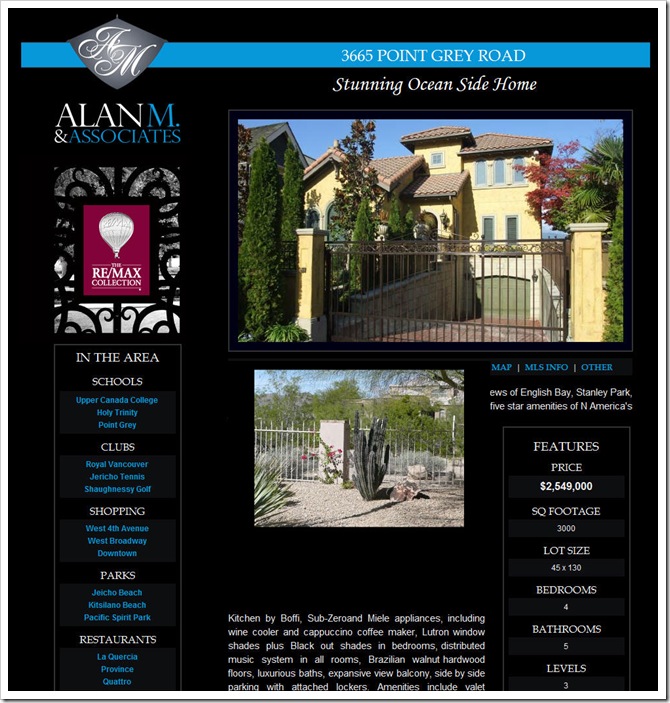 If you have a custom built website or would like to build one, you can comfortably it host with myRealPage. Give us a call or drop us a line to sales-at-myrealpage.com