A New Custom Website for Andre Alves Launched By Martin Mayer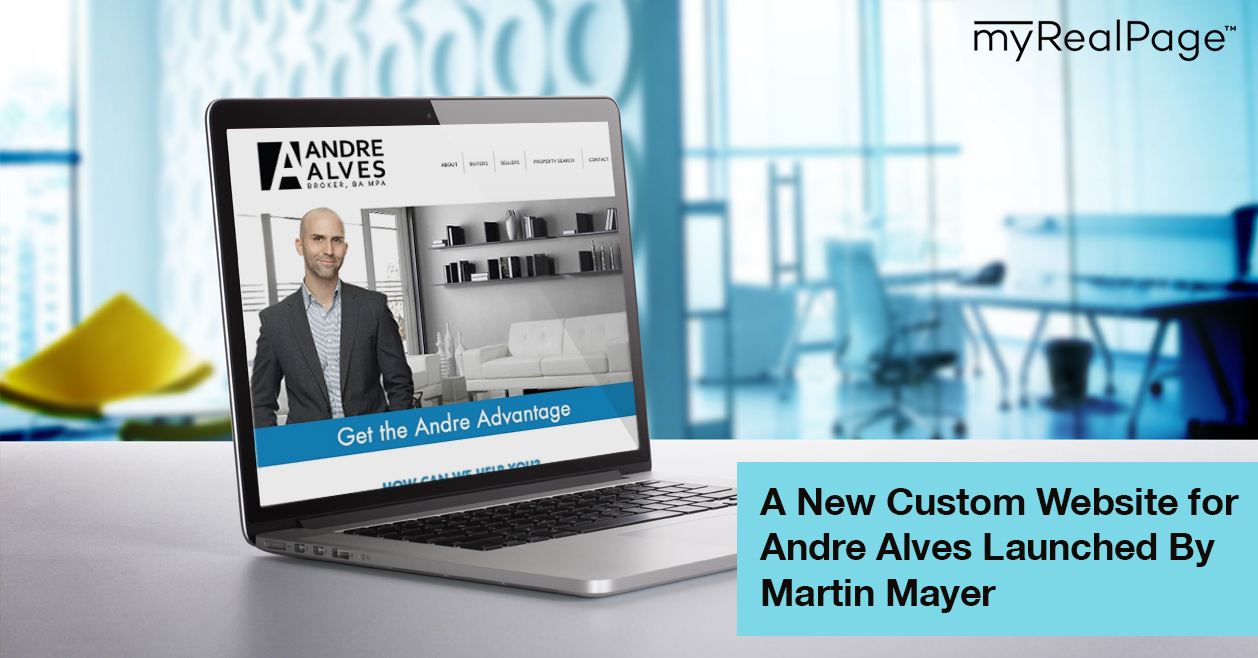 We are happy to announce a new custom Realtor website built on the myRealPage platform. Toronto-based Realtor Andre Alves turned to Martin Mayer Productions Inc. to rebuild his real estate website from the ground up.
Mayer and his design team worked with myRealPage's production team to bring to life Andre's modern yet refined Realtor website. The site utilizes stunning photography, strategically-placed brand colours, and gives visitors a detailed breakdown of what to expect in both the buying and selling process.
The uniquely designed featured listings weblet offers a nice approach on showcasing Andres real estate listings on the websites home page.
Once you start to navigating though Andres real estate website, you will see they have taken "advantage" of the the sidebar to display a list of predefined searches set up to make looking for your Toronto home easier.
They have done a great job at adding a little bit of style to the listings to keep the integrity but personalize the listings to match the rest of the website and branding.