And we're back from this year's Inman Real Estate Connect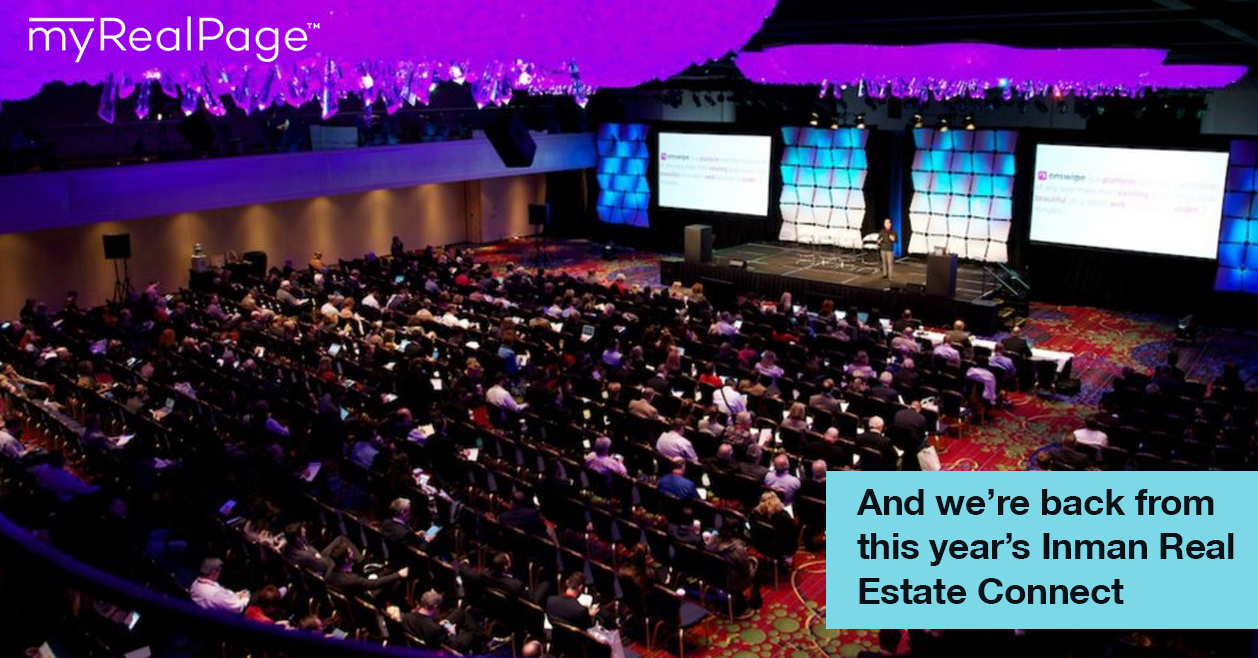 Some of the myRealPage team attended Inman Connect in San Francisco in early August. Inman Connect is a real estate conference with a focus on technology held twice a year.
We came back from Inman Real Estate Connect with a lot of great ideas and plans to put in practice to better serve our clients. We really wanted to see and live Inman Connect experience you hear so much about. And it lived up to the hype.
We gained a ton of knowledge and insight from both the conference and people we met. Inman is the place to go if you're looking see the latest trends in Real Estate Tech and meet amazing people who make the industry better day in and day out.
Sessions And Speakers
Our favorite sessions were on day two. The Mobile Innovation panelists rocked it with ideas that really caught our attention and demonstrated what they believe to be the future of real estate mobile. The MLS Solutions panel provided great insight into the future of real estate data and challenges third party vendors such as ourselves face in bring great products to all markets. The "Pulling Your Listings from Aggregator Sites: Who Wins?" session had the the hottest debate. The industry is watching closely as aggregators like Zillow and Trulia are seeing more and more brokerages begin to pull their listings from these sites.
Overall the topics that most people talked about were Mobile, MLS and being Social, with a strong focus on location driven apps or strategies.
Are you planning to go to the Next Inman Connect?
A quick tip, be prepared to take notes fast! It's definitely a place where a lot of great ideas are born and it feels kind of contagious! You'll be exposed to so many different topics that it might overwhelm you at times, but take your quick notes and expand your thoughts later because you might just miss the next great topic.
And do know some of the best networking, dialogue and the odd fun time happens outside of the conference. In the lobby or local establishments after the dayÕs events. So come rested, youÕll need to be on your toes 14 hours a day.