Bird's Eye view from Microsoft Bing arrives to all listings with myRealPage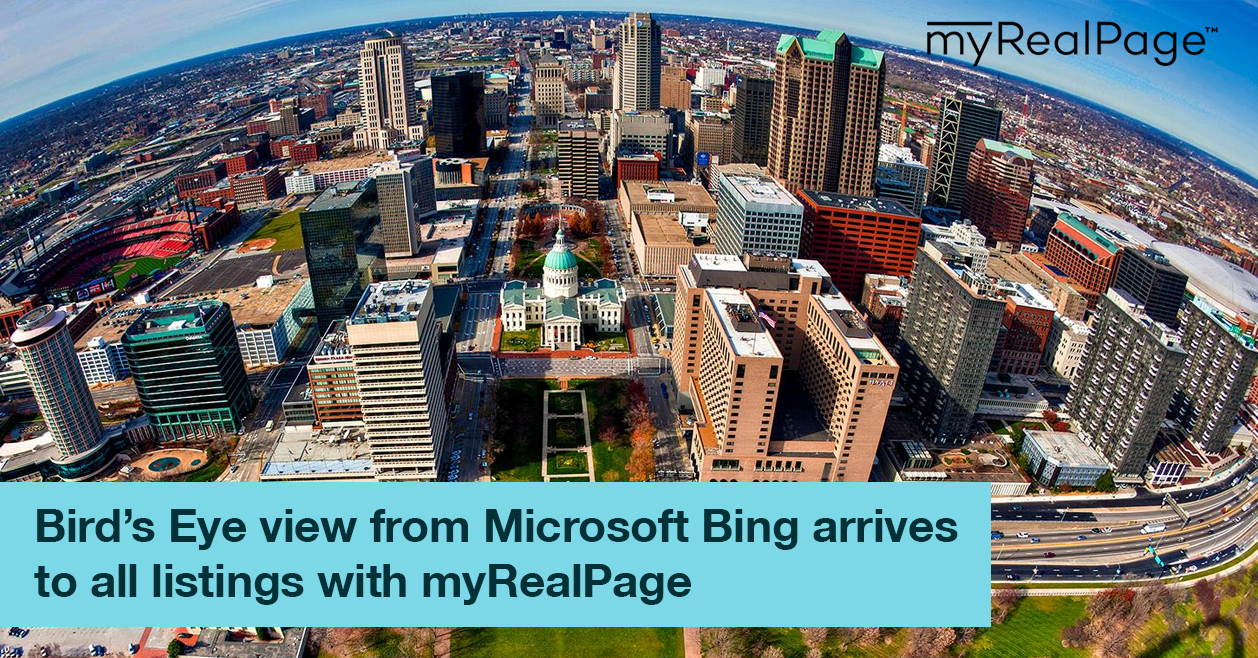 We are very pleased to introduce a new addition to the array of automatic mapping features offered by myRealPage: Bird's Eye View from Microsoft Bing. Bird's Eye view provides another interesting and distinct perspective for your potential buyers to look at the properties. It takes a place next to automatic listing placement on Google Map, Google Earth, WalkScore and Google's Street View (which we introduced on day 0 of its arrival to Canada). Bird's Eye view will be available on all listings, limited only by the availability of the view in Bing itself.
In addition, you are able to "opt out" of this feature, either for an individual property or for all listings (see screenshots below for where to find these settings).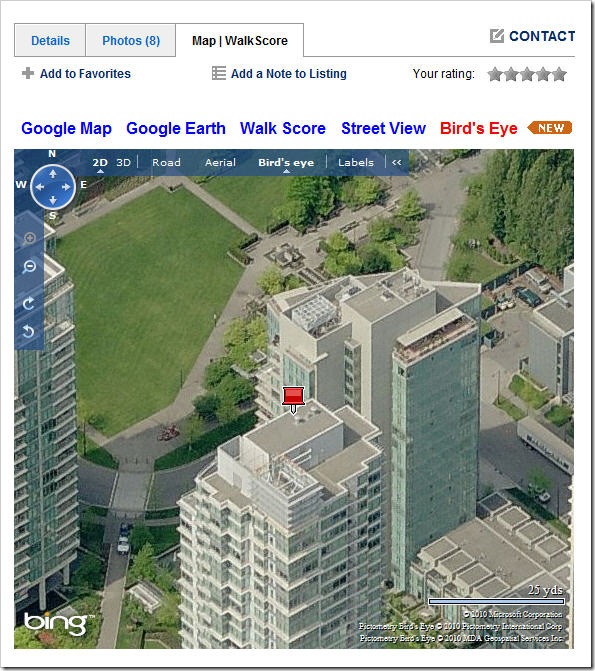 Opt out of Bird's Eye for all listings (below):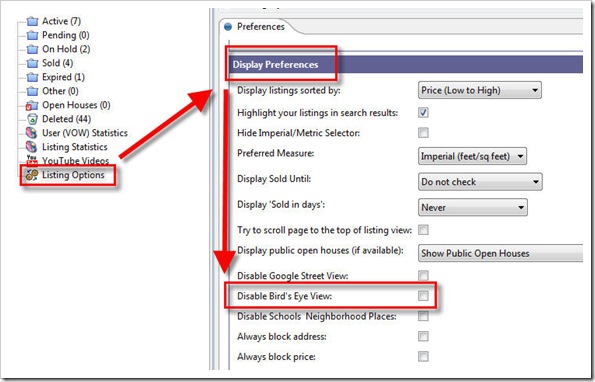 Opt out of Bird's Eye for an individual listing (below):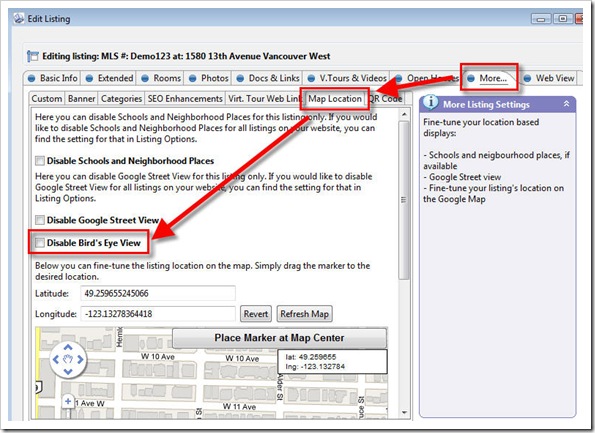 We hope you and your website visitors will enjoy this new addition. Special thanks to Raj Dhaliwal of www.myabbotsford.com for seeding this idea.
Do you have ideas or suggestions for our products or would like to give us your feedback? We are all ears! Leave your comments here or send them to us to feedback@myrealpage.com