What You Need to Know About Running Real Estate Ads on Instagram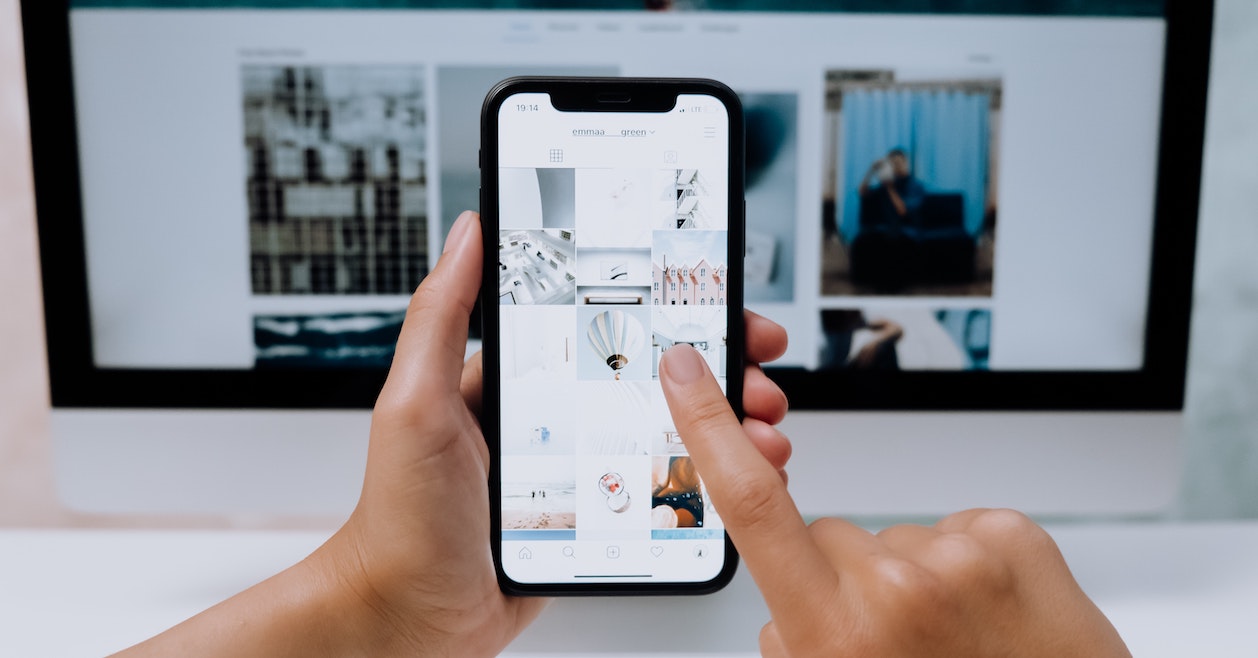 When we talk about Instagram marketing for real estate agents on this blog, we're mostly talking about organic strategy — the real estate Reels, Stories and posts you publish but don't pay to promote.
Today, we're talking about incorporating an element of paid strategy into your real estate Instagram game. This post is all about creating and running real estate ads on Instagram.
If you're new to running real estate Instagram ads, this is for you. 
Keep reading to learn about the different ad types, how much they'll cost you and the basics on how to publish an Instagram ad.
This is what you need to know about running real estate ads on Instagram.
Your Instagram Profile Needs to Be Optimized
No matter the objective of your Instagram ad (we'll get there in a minute), people who see your ad will almost always click through to explore your profile.
Before running ads on Instagram, it's important to make sure your profile is optimized.
That includes:
A sharp, friendly and tightly cropped profile photo of yourself

Recent grid posts and Instagram Stories, to show that you're active
One more thing: your account needs to be a business account, not a personal one, in order to run ads.
You Need a Clear Goal — and a Budget
For each Instagram ad you run, you need to determine your goal. Is it to boost traffic to your real estate website? Build awareness of your business? Increase engagement on your Instagram content? 
Getting clear on your goal is important in order to not only create the best possible ad content, but because you'll need to select an objective when setting up your Instagram ad. 
Instagram will ask you to select from one of six campaign objectives. Here's how Instagram describes them:
Awareness

.

Bring awareness to your business. This objective will help you reach the largest number of people who are most likely to remember your ad.



Traffic

. Increase traffic to an online destination of your choice. Send people to a destination, like your Facebook Page or shops on Instagram, website or app.



Engagement

. Find the people most likely to engage with your business online, send a message or take desired actions on your ad or Page.



Leads

. Collect leads for your business or brand via messages, phone calls or signups.



App promotion

. Get people on mobile devices to install or take a specific action within your app.



Sales

. Find people likely to purchase your goods or services.
The first four — awareness, traffic, engagement and leads — are most relevant to real estate agents.
The other thing you'll need to decide ahead of time: your Instagram ad budget. 
Instagram will ask you to define your budget as daily or lifetime, meaning you'll set what you want to spend per day on your ad or what you want to spend in total over the lifespan of the ad. (Here's a useful explainer about the differences between the two.)
There is no magic number when it comes to how much to spend on Instagram real estate ads, but it is important to consider the competitiveness of the real estate industry — you may need to spend a bit more in order to see results. 
The ad format you choose (more on that next) will also impact your costs; an Instagram Story ad will eat up less budget than an ad that appears on the Instagram Explore page.
If you're new to Instagram ads, start with a small budget to first get an understanding of how they function.
There Are Different Types of Instagram Ads
Like content on Instagram can take many different forms, so can your ads. 
For real estate agents, the most relevant Instagram ad formats are single images, videos, carousels and Reels. These formats can appear in the grid feed or in Stories, or on the Explore page. (Here's what Instagram has to say about the particulars of each format.)
You can also pay to "boost" existing content on your profile, to help get it seen by a larger audience. This effectively turns an older post into an ad.
What format is best for real estate Instagram ads? That depends on your objective.
If you want to drive traffic to a standout new listing on your website, a carousel or video featuring multiple images of the home or a walk-through is a great option.
If your goal is to boost engagement or increase awareness of your business, consider promoting content that's already doing well. A funny or educational Reel would make a great option. 
To capture leads, an attention-grabbing Reel or video-based Story with a juicy call-to-action (ex. "Want to know what your neighbour's house just sold for? Swipe up!") can be effective.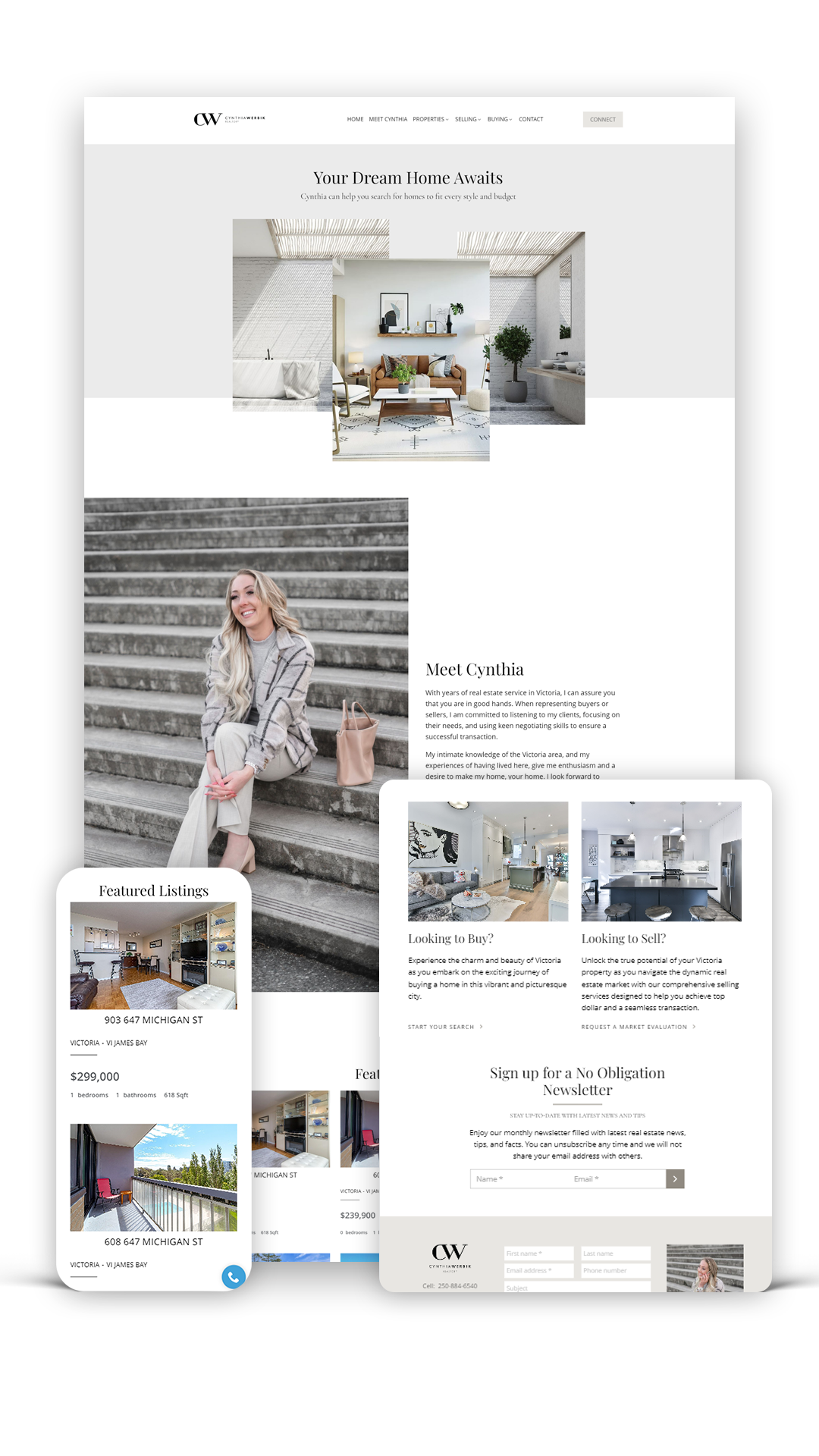 The More You Know About Your Target Audience, the Better
Running real estate ads on Instagram requires you to select your audience — who you want to see your ads.
You get to define who that audience is, thanks to Meta's (the company that owns and operates Facebook and Instagram) excellent audience targeting tools, and it goes much deeper than geographic location. 
You can define your target ad audience by factors such as gender, age range, behaviours and interests.
To ensure that you're doing the best possible job at creating Instagram ads that resonate with your audience, you need to understand them inside and out. Who are they, what problems are they looking for help with, and what content are they already engaging with? This is where creating real estate buyer personas can help.
Answering these questions requires analyzing who is currently engaging with your Instagram content and how, and what other real estate content they're consuming. You'll also want to engage more closely with your current audience in effort to better understand them. Interact with them, ask them questions and engage with their content.
You Should Familiarize Yourself With Meta's Ads Manager
The only type of real estate Instagram ad you can create within the app itself is a promoted post (paying to boost an existing piece of content).
For all other types of ads, you'll need to use the Meta Ads Manager tool.
If you've run Facebook ads for your business in the past, you're probably pretty familiar with the platform. 
If you've never used Ads Manager before, it's a good idea to get familiar with the tool before you're ready to create your first ad. To get started, go to business.instagram.com and click "Create An Ad." 
Insights Are Your Best Friend
Running real estate Instagram ads is a game of live and learn. You need to be open to ongoing experimentation in order to really hone in on what works for your business and what doesn't. 
Use the insights provided in the Ads Manager to evaluate the performance of each ad. Pay close attention to not only how many people saw your ad and how many engaged with it, but also the demographics of those people.
Your ongoing analysis will help you optimize your Instagram ads to become increasingly more effective at reaching and engaging your target audience.