Chad Wozniak's www.callwoz.com integrates myRealPage embeddable listings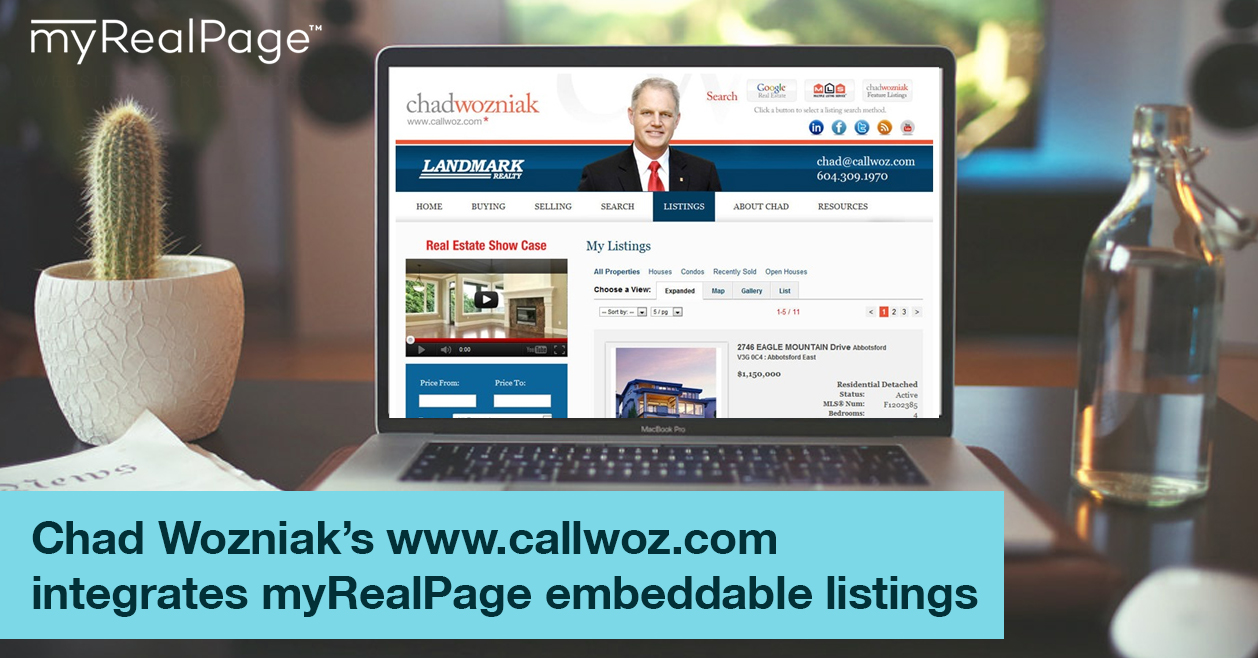 Chad Wozniak, an Abbotsford REALTOR® from Greater Vancouver area, has recently launched a new website www.callwoz.com. The website is built on WordPress platform by SplitMango, a Vancouver design studio whose work we have featured in the past. The website integrates myRealPage embeddable listings, which made it easy for Chad to include his listings, his office listings, full MLS® search, as well as a number of predefined searches (niche listing pages). The listings have also been customized via CSS to match the look and feel of the website better.
Take a moment and visit Chads's website.
Do  you already have a website? You can easily migrate and customize it on myRealPage platform, you can use myRealPage embeddable listings to add rich listing functionality to your existing website. If you are a proud owner of a WordPress website, check out our WordPress listings plugin.
Let us know what you think: feedback@myrealpage.com