How Colour Choices Affect Buyers (and Your Odds at Selling)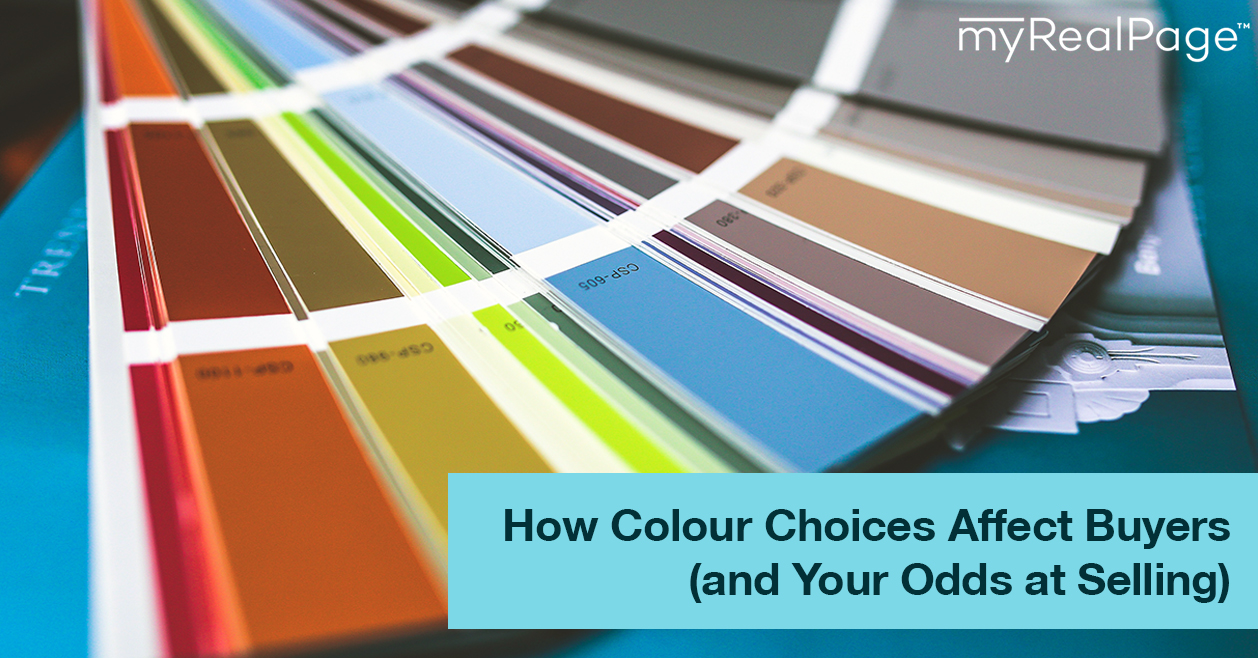 This post was updated on 09/05/2017.
When it comes to paint colours, beauty is truly in the eye of the home buyer.
A seller might see their cherry red kitchen as bold and bodacious, while a prospective buyer might think tacky and tasteless — before moving onto a less distracting property.
Bottom line: colour choices, for interiors and exteriors, can impact the selling power of a home.
Here's what REALTORS® need to know about colour choices to avoid losing a sale.
Stay Away from this Unpopular Colour Trifecta
In a survey by Better Homes and Gardens, homeowners listed orange, black and purple as the three hues that they would be least likely to decorate with.
Orange and purple are difficult to complement, black can make a room appear smaller and feel morose, and all three are loud.
While these colours might be okay in small doses — such as a narrow black accent wall in an otherwise light-coloured room — their presence in larger areas might dissuade prospective buyers from taking a property seriously.
If your client has a penchant for purple, politely suggest repainting in a neutral colour before listing the house on the market.
Consider the Year's On-Trend Palette
If several rooms in your client's home need a paint job before the house is listed, look to the colours of the year for inspiration. Benjamin Moore and Pantone publish their picks each and every year.
Using colours of the moment will help a home feel modern and contemporary.
When In Doubt, Use White
A coat of white paint can make any room look fresh and inviting. It's especially transformative if a room's features and furniture are outdated, and cannot be changed before the house is put on the market. 
In a kitchen with old appliances and antiquated wood cabinets, for example, white walls can help modernize the overall look.

Upkeep Is More Important Than Hue
The only thing more likely to turn away a prospective buyer than ugly paint colours is surfaces that are in desperate need of any sort of paint. 
Chipped, peeling and faded walls, doors, mailboxes, windows and porches all convey a sense of disarray and lack of upkeep, making buyers wonder if the whole house is in need of work. 
If your clients won't budge on colour choice, then at least ensure that unkempt surfaces are treated to a new coat of paint.
Do you agree that white is always a safe bet? What's your go-to colour?