Completely overhauled Listing Details pages on MyRealPage websites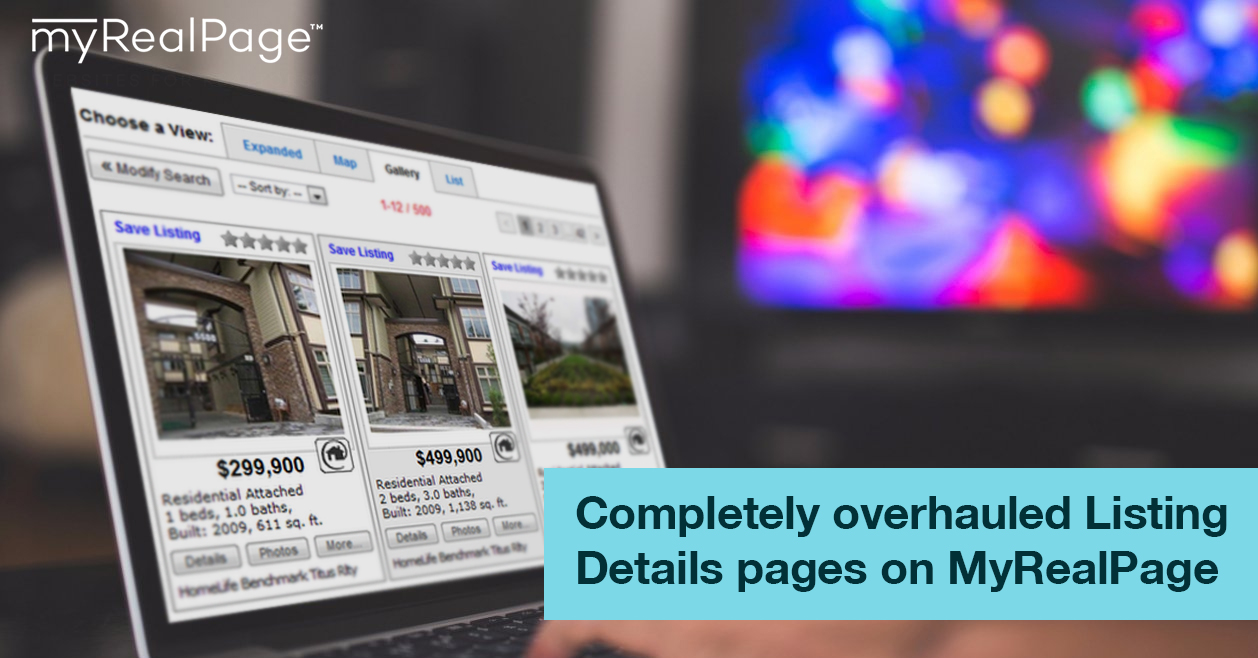 There has been a bit of a lull on this blog but not because everyone went on vacation. We have been, in fact, pretty busy and have just pushed out a pretty major update that introduces a whole new set of Listing Details pages. These have been completely re-built from ground up. There are two new templates: a Regular one and a Photo-Centric one. The Regular one is designed for the display of listings that come from sources other than your own. The Photo-Centric, on the other hand, was designed to showcase listing images: something that you, as a listing owner, have control over. MyRealPage provides great tools to manage your photos: you can opt to have our system completely disregard the auto-imported images from the MLS® board and use your own. Your photos can be up to 800×800 pixels in size!
Both the Regular and Photo-Centric templates provide animated "lightbox" effects to show the high-resolution photos in their full glory: something that hasn't been possible before.
We have also changed the way that Reciprocity (public search) pages look. MyRealPage now displays all available field names in each listing information, but hides field values (this is dictated by MLS® board rules, not by us, of course). But by providing the view of what information is available in the listing, the visitors are given a better motivation to sign up for VOW (Virtual Office Website) access and become a well-qualified lead.
Read the official release post here:
New Listing Details pages on MyRealPage websites
There are more updates coming, and one that is going to be pretty exciting. Watch for the news next week!