Custom Real Estate Website Designed By myRealDESIGN For Jimmy Ng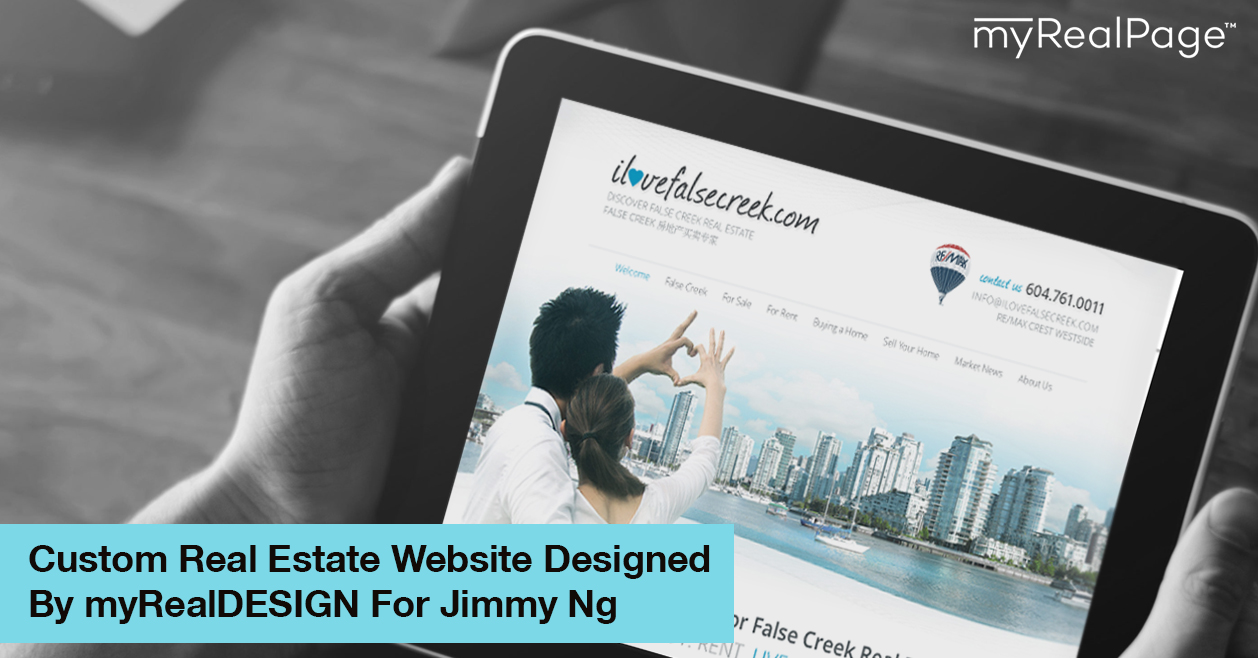 myRealDESIGN has created yet another custom real estate website on the myRealPage platform for Vancouver REALTOR ®, Jimmy Ng targeting the False Creek real estate market.
myRealDESIGN utilized myRealPage predefined property searches, custom interactive neighbourhood maps and community information to help boost his online real estate lead generation.
Predefined searches are an undervalued tool for Realtor websites. These allow you to display all properties meeting a certain criteria to visitors of your site with a single click. For example let's say you wanted to show all houses above $500K in four neighbourhoods you specialize in. You can create a predefined search for each which will automatically update and accurately show consumers this with a single click.
On Jimmy's site you can access them via the custom map on the home page or under the menu item "For Sale" This will lead you to a page like this:
You can see Jimmy has added valuable neighbourhood content above the listings showing all the condos in this neighbourhood. A great way to supplement the listing information and make yourself look the expert!
He also allows the searcher to further define their search by choosing the number of bedrooms.
Jimmy's real estate website and brand were designed with a modern, minimalistic feel to match the False Creek waterfront community lifestyle.
It is great to see myRealDESIGN use the same features that are available to any of users with our themes in a beautiful custom design and user experience. We love to see our clients take it to another level.