Customize your Image Banner Weblet to display page-specific images and transitions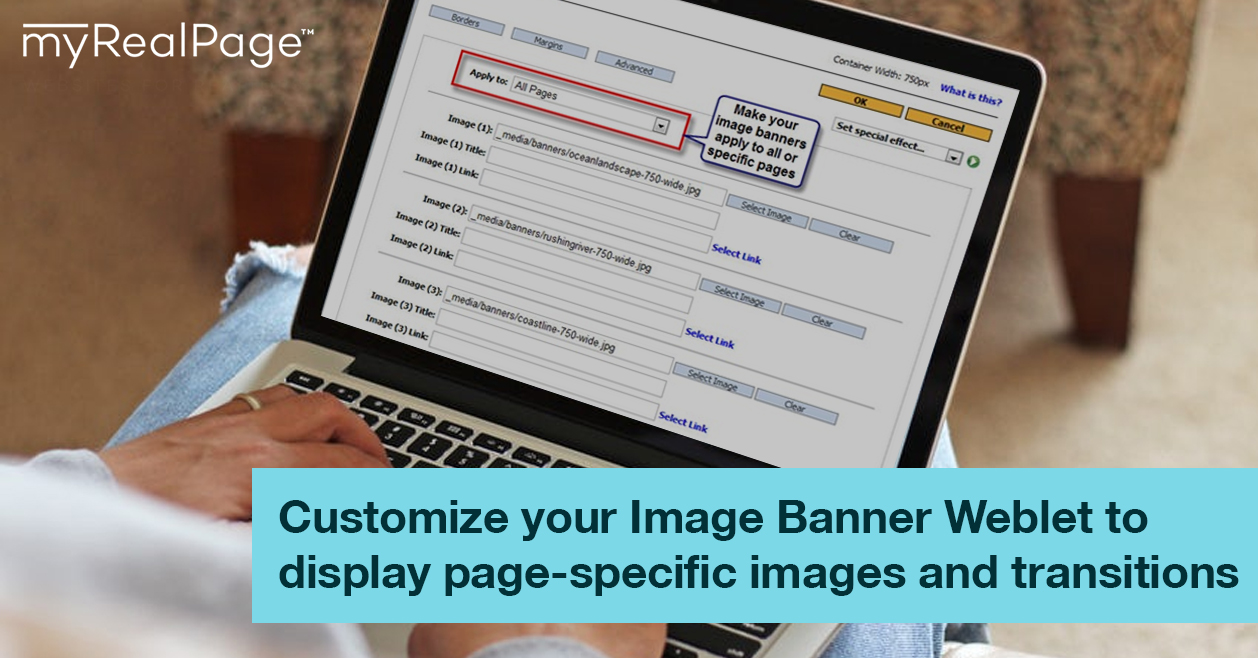 Yet another update on myRealPage systems today: we have just added the ability to customize your Image Banner weblet to make it display different images based on the specific webpage. Before, in order to achieve this effect, somewhat complicated CSS tricks needed to be used, or the page needed to be detached from the Master Template.
This new tweak in the Image Banner weblet allows all pages to remain dependent on the Master Template and yet any page can be configured to display a different set of images, and even a different transition effect. This is something you have asked us before and we hope you will find it useful now.
Do you have ideas or suggestions for our products? We would love to hear from you: leave your comment here or drop me a line to bill-at-myrealpage.com