"Drag-and-search" and other features added to Google Map Search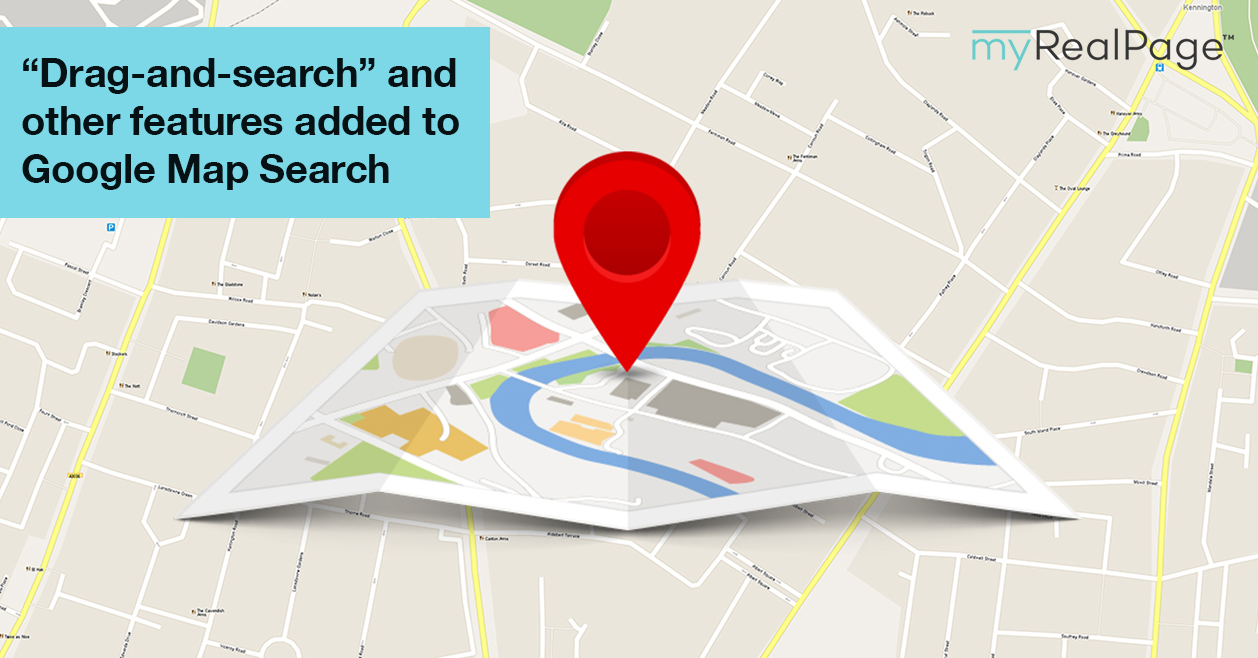 We have just released a few interesting updates for our Google Map Search targeted at making the search experience more fluid for your web visitors and more configurable for you. The new features include:
"Drag-and-search" on the Google Map Search: now when you pan around the map, it will automatically update with found listings in the displayed area. (To make this experience more logical, this works only if there are no painted areas within which the visitor chose to search).
Auto-show listings on the Google Map Search as soon as the form is shown. This feature can now be enabled from your Properties Pages Weblet (see screenshot further below) or in Embedded Listings codes, when configuring your listings for 3rd party websites. When enabled, this will automatically run the search and show the listings on the map when the form displays on your webpage.
Added a nifty "View as List" link to the map toolbar to make it easier to switch the map view to the list view without the need to click the "Search" button again.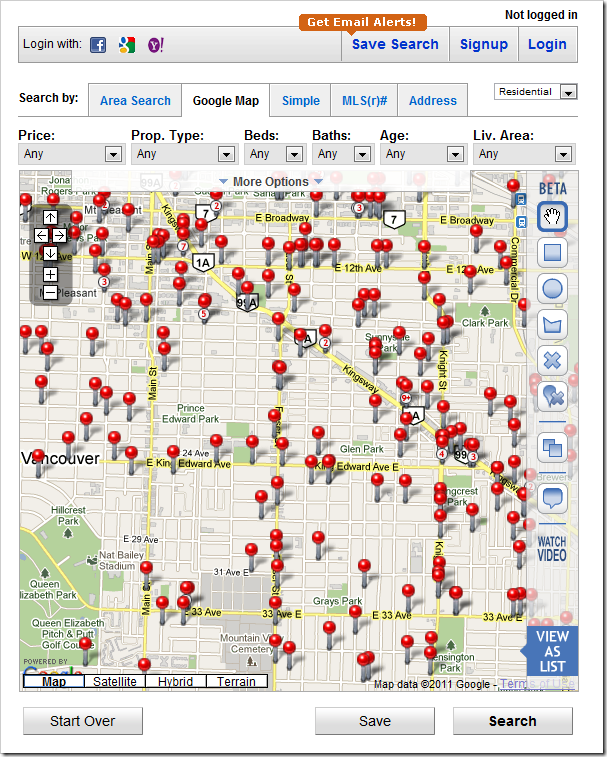 You can easily enable your Google Map Search to auto-show the listings on startup through the Properties Pages Weblet: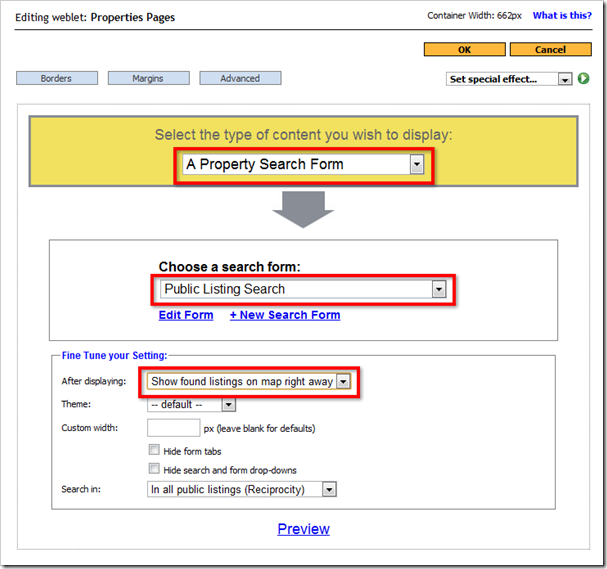 We hope you like these updates. We would love to hear from you: please leave your comments here or drop us a line to feedback@myrealpage.com