Why Every Realtor Needs a Responsive Website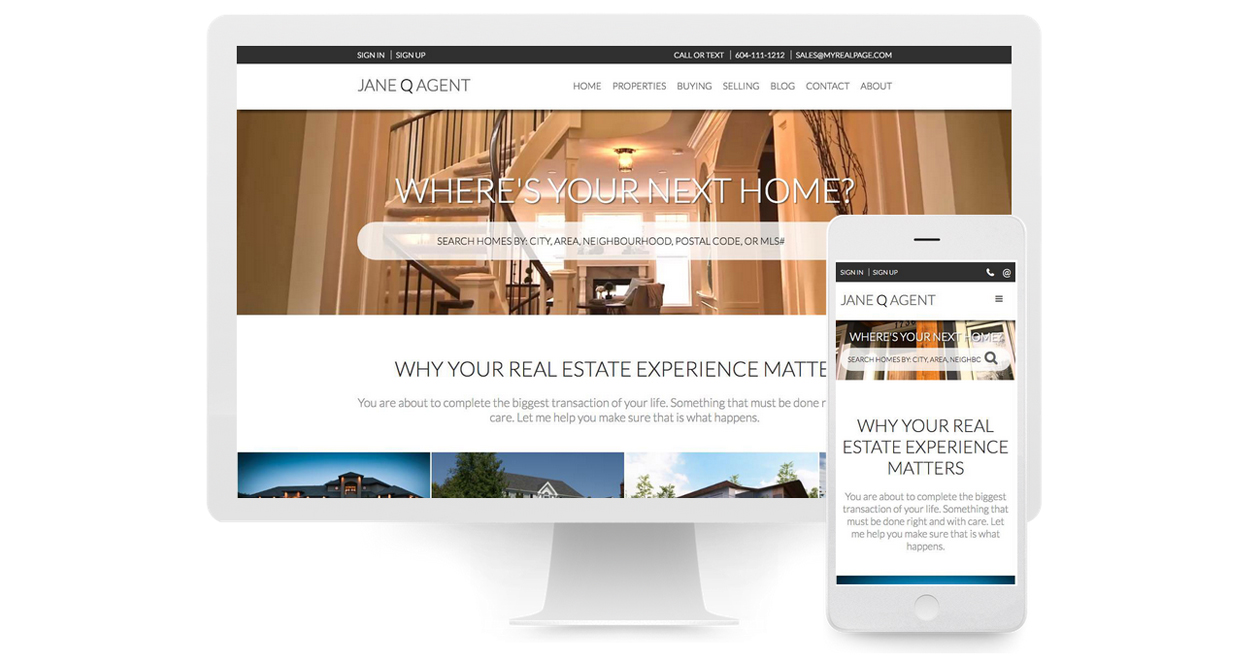 What is responsive website design?
Responsive design allows a website to adapt to the screen size of whichever device is being used to view it.
It means the website is fluid, like water. You can change the size of the container holding the water, but no matter what, the water inside is still water. This image explains it more eloquently:
If you want to see responsive design in full effect right now (assuming you're reading this from your desktop), try this out: mouse over to the right or left-hand side of your browser until you see the horizontal resize pointer; click, and pull the screen inwards.
If you bring your screen in halfway, it almost mimics what the content looks like from a tablet device. And if you shrink your screen down to one-quarter of the original width, you're looking at pretty close to a mobile view.

So why is responsive website design important?
Question for you. Are you reading this from your phone?
If you are, you'd totally be on trend. Mobile usage has steadily risen over the past few years, and in March of 2015, something amazing happened. The number of mobile users exceeded the number of desktop users.
Now from a realtor's perspective, this might not sound terribly exciting. You're out there showing homes, meeting clients, listing homes and signing contracts. Not browsing the internet all day.
Perhaps maintaining your own real estate website is low down on the priority list? Fear not; you wouldn't be the first realtor!
But in today's digital age, you'd be remiss to think that potential clients are not checking you out online – whether it's your website or social media presence.
So how important is it to have a website that responds to each visitor's unique behaviour and environment, whether it be the device they're viewing your site on, the screen size they have, or the orientation of their screen? Very.
You've probably visited a site in the past that was not optimized for a smartphone or tablet experience. And you probably promptly left that site.
You do not want your potential clients to do the same with yours.

Having a real estate website that's responsive is key.
First impressions count. Always.
Are you ready to have a responsive real estate website?
Today, we're excited to announce that myRealPage now offers only responsive real estate themes and MLS® search for realtors.
If you're brand new to myRealPage, this means that each website template available to you is fully responsive at no extra cost – so your website will be seen beautifully, no matter which device your potential client is using.
For current myRealPage customers, you'll be able to switch your current theme to a new theme that is fully responsive – free of charge. If you need any help with the switch, our team can be reached at our Contact page.
---
Take a look at the brand new responsive real estate themes and let us know – which is your favourite?
View myRealPage Responsive Themes