Featuring web design by TribalYell: a website for Calgary REALTOR®, Monika Furtado
We are very pleased to showcase a custom branded website by Monika Furtado, a Calgary REALTOR®. This website offers an attractive unencumbered look and packs a punch when it comes to neighborhood listings: it makes a very extensive use of myRealPage Predefined Searches (which are free to set up and use).
This website was built, branded and customized on myRealPage platform by TribalYell, whose work we have featured on several occasions in the past (Rob Britch, Holsen Chang, Alan M & Associates, Ben Chimes among others).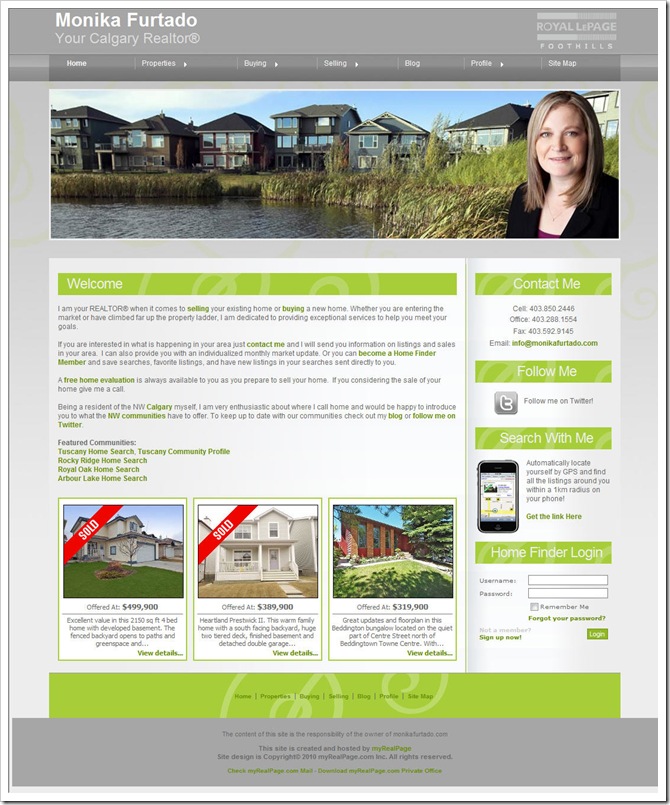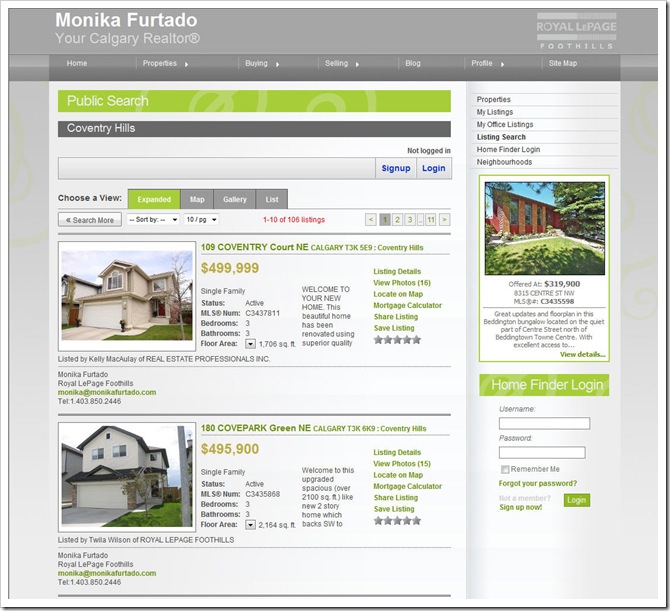 Do you have a custom website or would like to build one? You can easily have it migrated or developed on myRealPage platform. Have you heard about our new mobile website product? Have you heard about our mobile listing searches which are included in your regular  subscription? Give our sales a call at : 1-888-478-8797 or drop us a line tosales@myrealpage.com