Four Photo Apps Just for Realtors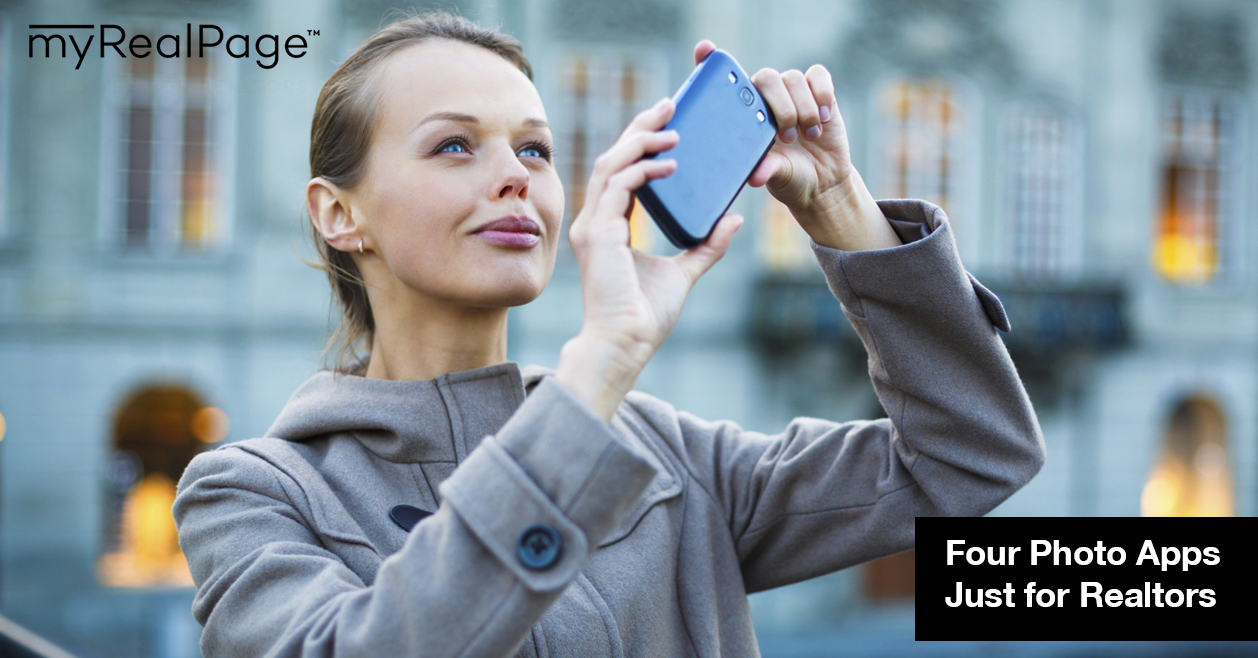 Real estate photography can be the difference between no one showing up to your open house, or a non-stop stream of prospective buyers flowing in. As a realtor, you can't add square footage or install all new appliances, but you can make sure your listings look stunning in the photos.
Hiring a professional photographer is convenient and guarantees quality. But also expensive and can quickly eat at your budget. Thanks to the constant advancement in photo-editing technology, your own amateur photos can look top-notch. Yes, even with your iPhone. Of course a camera is best, but not everyone has a DSLR.
So here are four must-have photo apps for realtors, varying from mobile to desktop use.
This simple app allows you to photograph and edit photos on its interface. Its shooting function gives you control over focus and white balance, and includes a grid to help you frame your shots. Afterlight also offers an incredible array of options for editing. You can crop, straighten, increase contrast, boost brightness, enhance colour, and adjust highlights, midtones and shadows. It has dozens of unique filters (tip: use filters sparingly, as they can drastically alter an image — not a good idea for photos of a home) that you can apply to bring out the details in your photo.
For: iPhone, iPad, Android and Windows phone
Price: $0.99 and up
Animoto is perfect for creating sleek-looking digital tours of a home. On its website or through its app, Animoto lets you produce video slideshows using your photos and video clips. It's incredibly easy to use; you simply choose up to 12 images and/or short video clips from your device's camera roll, and arrange them in your preferred order. You can then add a video background, music, captions or voice narration.
For: Desktop use, as well as apps for iPhone, iPad and Android
Price: For full access on desktop computer, prices start at $13 per month. App downloads are free.
Use Diptic to create photo collages that look professional, not juvenile. It offers more than 170 different layouts to choose from, so you can use as many or as few photos as you'd like. The borders are entirely customizable — make them thick or as thin, and as colourful or as plain as you prefer. If you're using Diptic on a mobile device, you can immediately share your collage to Instagram, Facebook, Twitter and Flickr.
For: Mac, iPhone, iPad, Windows Phone 8, Windows 8.1 and Android
Price: $0 to $1.49
VSCO's shooting function is similar to Afterlight's, with control options for white balance, focus and composition. Before it was an app, VSCO was building filters for Adobe Lightroom and Apple Aperture. That expertise has carried over to the app, where its photographic filters are incredibly high-quality — never grainy or overly dramatic. You can adjust exposure, contrast, highlights, shadows and more. It may be slightly less intuitive than Afterlight, but the finished product is excellent.
For: iPhone, iPad and Android
Price: Free