Google Street View comes to MyRealPage listings… automatically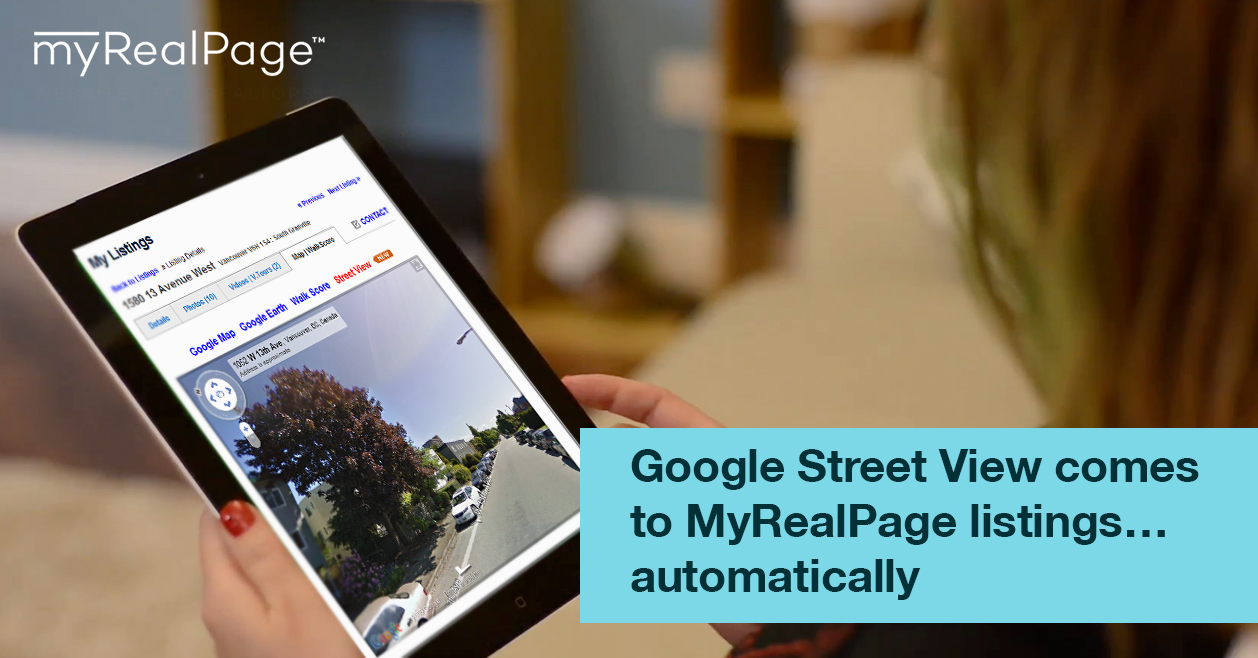 Today Google launched Street View in Canada. Today we are also launching Google Street View for MyRealPage listings. All MyRealPage listings already get automatic mapping with Google Maps, Google Earth and WalkScore. Now, Google Street View is added to this list.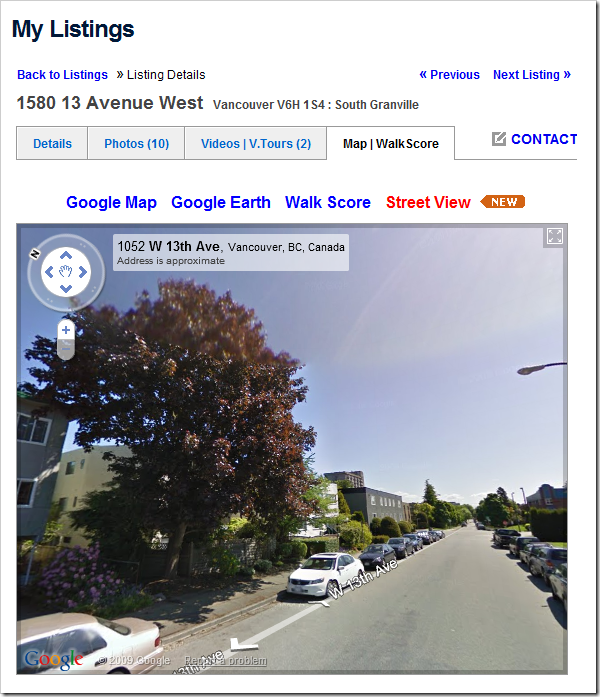 Of note are the following points:
Google Street View link will only show up if Street View is available for the area in which the listing is located
Google Street View link will make the best effort mapping the property by going through several geo-mapping steps.
Google Street View is automatically available in "My Listings", Office Listings and Search Results, as well as in List views where the listing can be viewed on the "floating" map without navigating into Listing Details.
Google Street View will benefit both customers who subscribe to Listings-only and to Listings+Website products
UPDATE:
You can now enable and disable Street View for all listings or individual listings. The choice is yours.
Hope you enjoy this new feature!
— Brought to you by MyRealPage.com