A Guide to Instagram TV (IGTV) for REALTORS®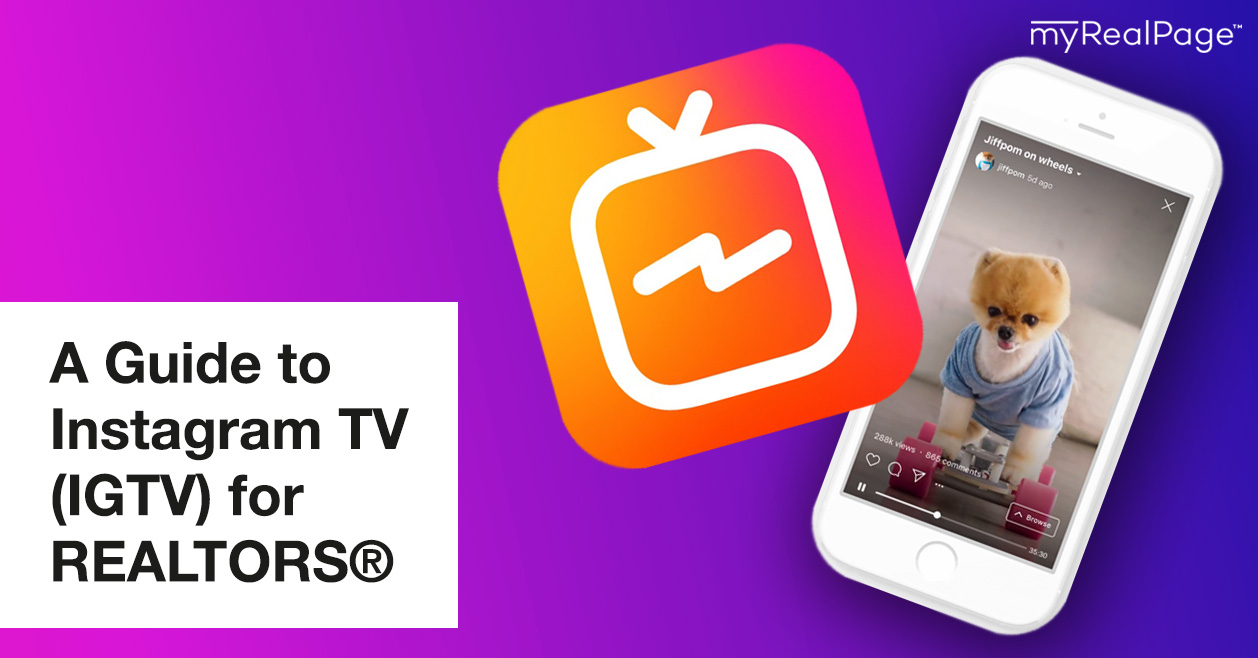 Instagram changed — again! — on June 20th, 2018.
Before you groan about another algorithm (and we don't blame you), know that this most recent update is a pretty cool one. It's not an algorithm change, but an awesome new in-app feature with plenty of potential.
Welcome to Instagram TV.
Instagram What?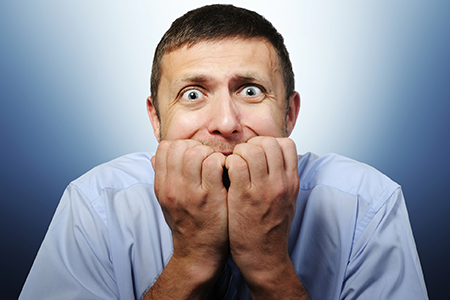 Instagram TV. Also known as IGTV.
IGTV is kind of like Instagram's own YouTube. Unlike Instagram Stories or Instagram feed content, IGTV lets users upload long videos — up to 10 minutes in length (though larger and verified accounts can upload videos up to an hour long from a desktop computer).
Here are the other basics you should know:
All IGTV videos are vertical

IGTV will eventually have advertising opportunities

IGTV users can see analytics for their videos, including views, likes, comments and audience retention

There's a new Instagram icon for IGTV; open the app and look for a little TV screen in the top-right corner beside your Instagram inbox icon
---

Why IGTV is a Great Marketing Tool for REALTORS®
 IGTV gives real estate agents another tool for building their Instagram presence, growing their following and increasing their exposure to prospective clients.

If you're already creating

videos for your real estate business

, IGTV offers you an additional platform for sharing. Plus, you don't have to worry about fancy equipment. IGTV is designed for videos shot in portrait mode — AKA, videos shot on your phone. (This doesn't mean quality doesn't matter, though. More on that in a minute).

It's the perfect platform for sharing video content that previously didn't quite work for your Instagram feed or for your Instagram Stories. Like a walk-through house tour, for instance. You

could

upload back-to-back-to-back clips to your Stories. But now, you can shoot one continuous video and share that on IGTV.

It's a shiny new toy. Meaning that using it now makes you an early adopter and shows your audience that you're current. Plus, its newness means that it hasn't yet been widely adopted by all marketers. You could be one of the first agents in your market to take advantage of it.
---

How to Get Started with IGTV
First, create your account. Tap the IGTV icon (the one near your Instagram inbox icon). Tap the gear icon (that bumpy circle) and then tap "Create Channel." Done.
To add video content to your channel, tap the IGTV icon again and then your profile icon. Then tap the "+" icon.
From here, you'll be able to select a video from your camera roll. Once it uploads, tap "Next." Now you can add a title, description and select a cover photo (like a thumbnail) from your camera roll or a still from the video.
Once it's published, you can click the ellipses icon ("…") to see the analytics, copy the link or delete the video.
A few notes on creating video content:
Shoot on your phone

. And always in portrait (vertical) mode. This way, you can ensure your video is optimized for IGTV.

Edit your footage

. IGTV is not like Stories. IGTV content is live until you decide to take it down, so your videos should be of a higher quality and less spontaneous than your Story content. You can use a mobile app like

InShot

(also available for

Android

) or

iMovie

to edit your content.

Don't skimp on covers

. Your cover photos, or video thumbnails, are important; they help entice your followers to watch. Use photo editing apps 

to create covers using your own high-quality photos or backgrounds and illustrations from their library. Tip: use custom dimensions of 420 x 654 pixels and save the file as a JPEG.
---

IGTV Video Ideas for REALTORS®
So what kind of videos should real estate agents be creating for IGTV? Here are a few ideas to get you started.
Listing tours

. As we discussed earlier in this post, IGTV is

perfect

for walk-through tours. You can film dedicated IGTV videos for each of your listings, or create a weekly listing roundup where your followers can get a sense of all your listed properties. Luxury properties would lend themselves well to the IGTV treatment, too.

FAQs

. Film yourself answering the questions you most frequently get from both buyers and sellers.

Neighbourhood tours

. You could create a neighbourhood video tour for each of the top or up-and-coming areas in your market. Include recreation, cultural highlights, nature, schools and transit.
Do you plan on using IGTV as part of your social media marketing efforts? Let us know what other questions we can answer!