Holsen Chang's CondosPros.com on myRealPage platform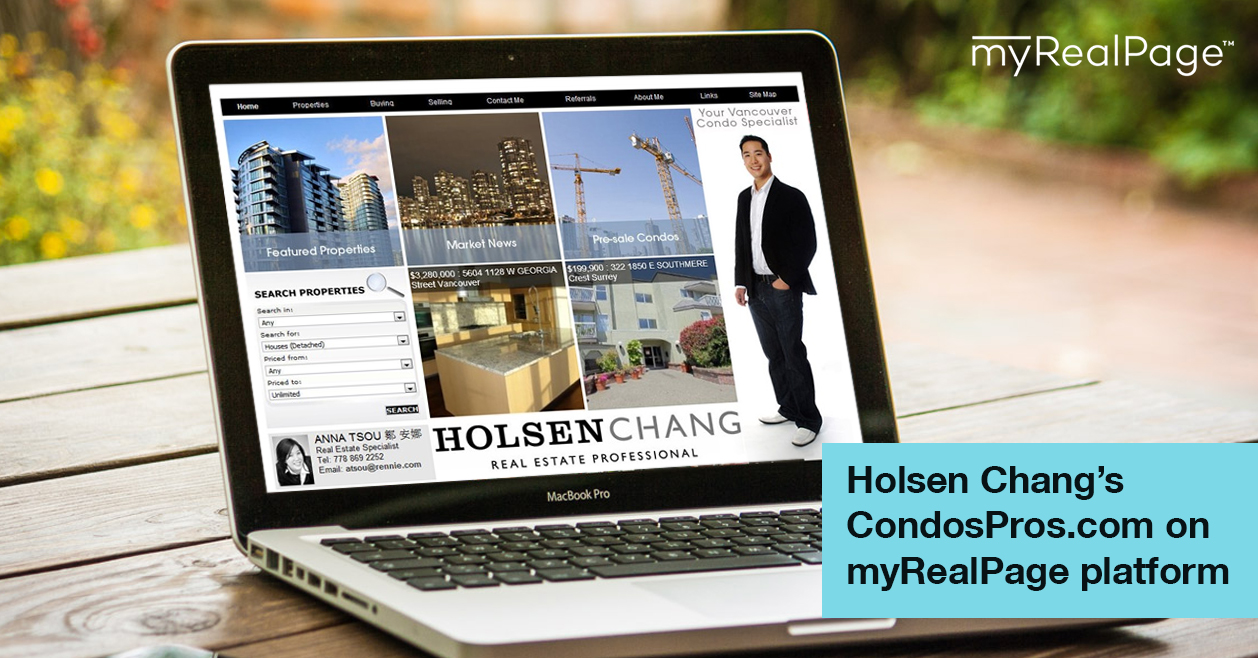 We are very pleased to feature another custom website built on myRealPage platform using Custom Layout and Template capabilities. This one is by Holsen Chang of Rennie & Associates Realty: condospros.com. Holsen Chang operates in Greater Vancouver area and specializes in condominiums.
The website branding was developed by RealSTUDIO and implemented by TribalYell, both of whom have built numerious websites on myRealPage platform and have been featured by us before. Take a moment to visit condospros.com and share your thoughts.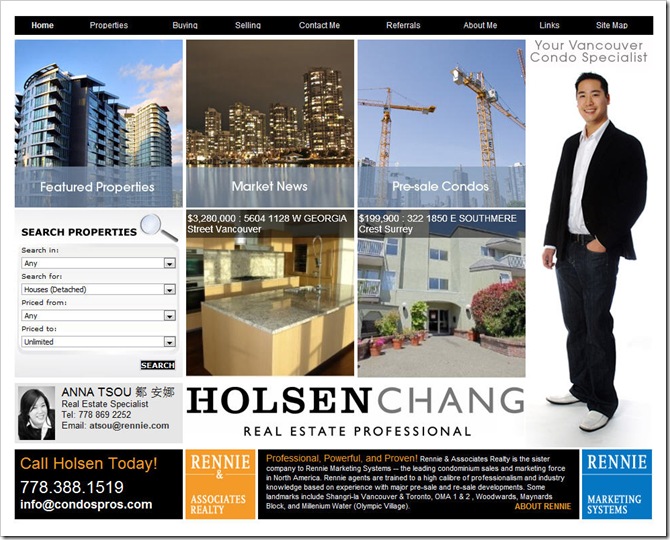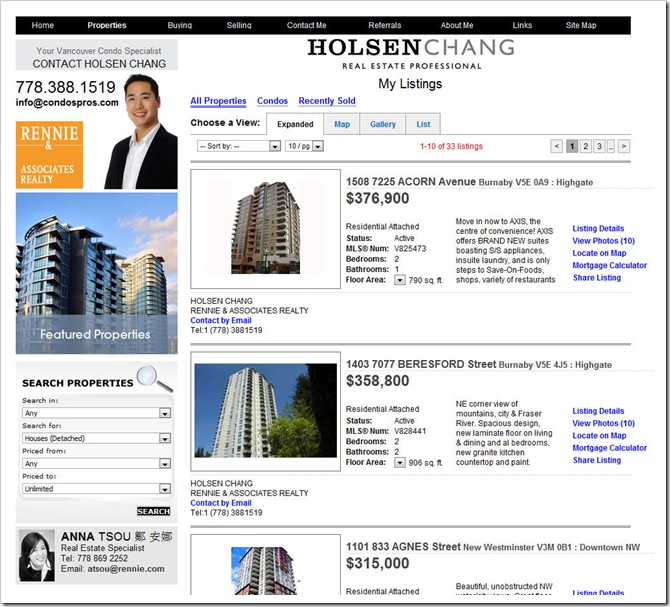 Do you have an existing custom built website or would like to build one: you can easily migrate it or create one and hosted it with myRealPage. Have you heard about our support for custom mobile websites,  or this DIY mobile site? Have you heard about our mobile listing searches? Did you know that these are included in your regular website+listings subscription? Give our sales a call at : 1-888-478-8797 or drop us a line to sales@myrealpage.com