Home Interior Design Trends of 2017 That Sell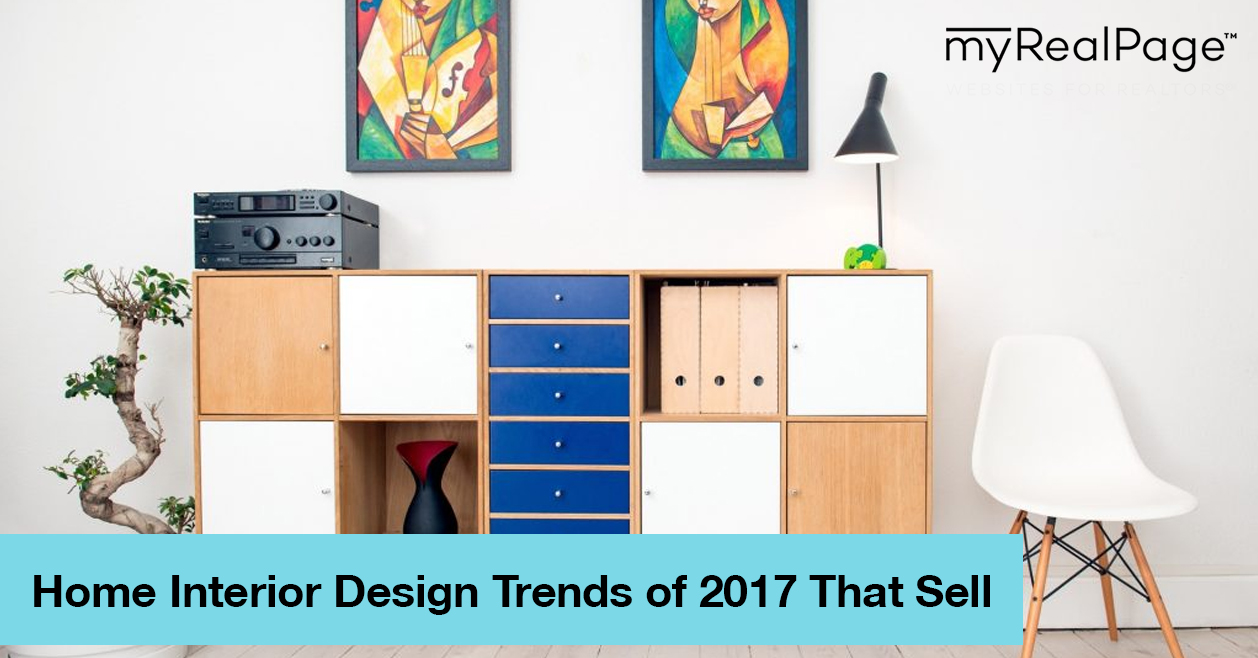 A house is not a home without the care and special treatment that you or your sellers put into it. From the living room loveseat to the little accents on your bedside table, interior design plays a large part in making a listing a favourable purchase.
Sometimes taking a cue from the year's trends helps to keep things feeling fresh and current. Looking for a dose of inspiration? Consider these leading interior design trends for 2017.
The Pantone Colour Institute chose "greenery" (Pantone shade 15-0343), a "yellow-green shade that evokes the first days of spring," as its colour of 2017.
It's a hue that, according to the experts, generates feelings of hope, renewal and revitalization. This shade on walls, textiles and decor items might inspire potential buyers with the same feelings.
You'll notice brass, chrome and bronze making a strong showing when it comes to light fixtures, furniture, accessories and hardware. Metallics can be minimalist or flashy, modern or vintage, so interpret them as you so please.
Imitations of marble, wood, leather and even fabric are becoming increasingly popular options for flooring, walls, and tabletops.
Why go with a doppelganger instead of the real thing? For reasons of price and durability, of course.
Improvements in technology have made marble- and wood-like ceramic tiles, for example, almost indistinguishable from the real thing, opening up lots of new possibilities for sellers looking to make snappy, affordable renos.
Home automation is no longer just for the rich, famous or tech-obsessed; smart home products that control everything from heat to lighting to music are becoming more accessible, and more advanced. The gadgets boost convenience, but they can also help make a home more efficient, and more appealing to buyers.
Bye bye, sheen.
In 2017, kitchen appliances are trading a highly reflective stainless steel finish for a matte look that blends in while still making a strong impression. The understated look lets the design, not the shine, of the object stand out.