INFOGRAPHICS: March 2022 VREB Victoria Market Reports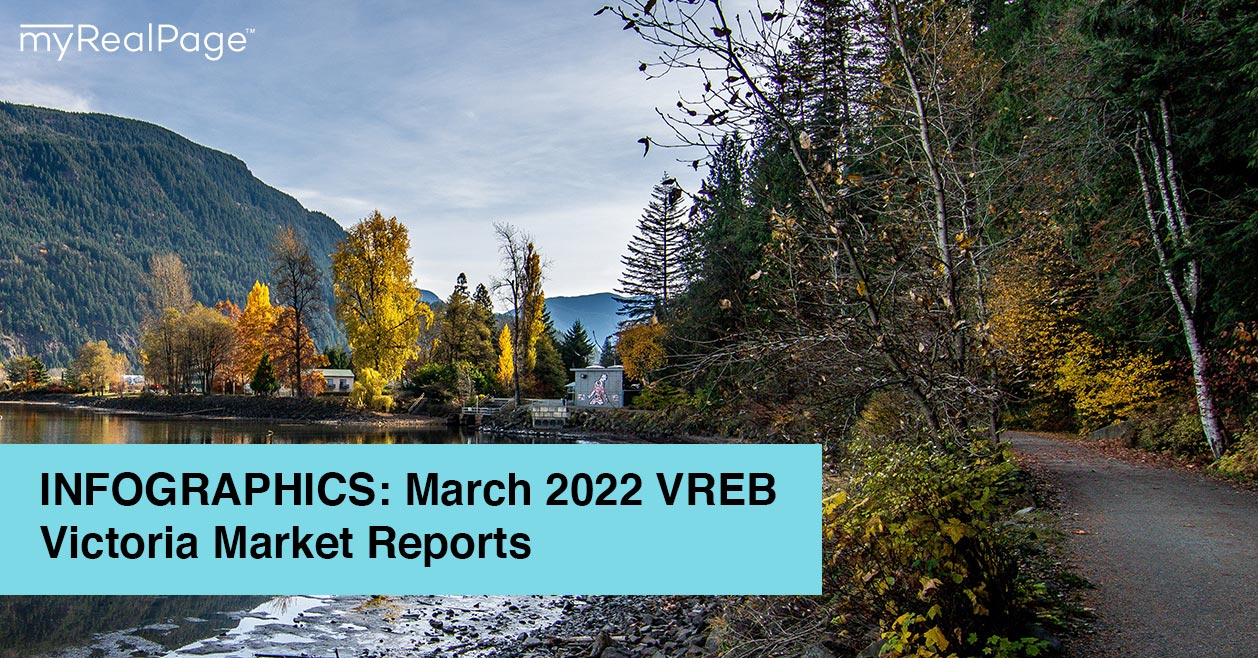 Victoria real estate market continues to experience low inventory and high demand
A total of 833 properties sold in the Victoria Real Estate Board region this March, 29 per cent fewer than the 1,173 properties sold in March 2021 but a 16 per cent increase from February 2022. Sales of condominiums were down 26 per cent from March 2021 with 279 units sold. Sales of single family homes decreased 28.2 per cent from March 2021 with 412 sold.
"Once again, we have had a record breaker of a month," said 2022 Victoria Real Estate Board President Karen Dinnie-Smyth. "This March had the lowest number of active listings we have seen in a month of March – beating last year's record low. For context, in the past five years the average number of active listings at the end of March is 1,864 properties. This March had just over one thousand properties at month end. We did see more homes come to market this month compared to February – which is a positive sign – but our supply is still so constricted that multiple offers and competition continues, especially in the lower price ranges. We may see a lift in that pressure if more listings come to market over the spring, but since our inventory is so much lower than average, we have a long way to go to find balance."
There were 1,063 active listings for sale on the Victoria Real Estate Board Multiple Listing Service® at the end of March 2022, an increase of 25.2 per cent compared to the previous month of February but an 18.9 per cent decrease from the 1,310 active listings for sale at the end of March 2021.
Read the full report on VREB website!
---
The following data is a comparison between March 2022 and March 2021 numbers, and is current as of March 2022. Click here to check out last month's figures!
You can also follow this link for all our Victoria Board monthly infographics!
Click on the images for a larger view!