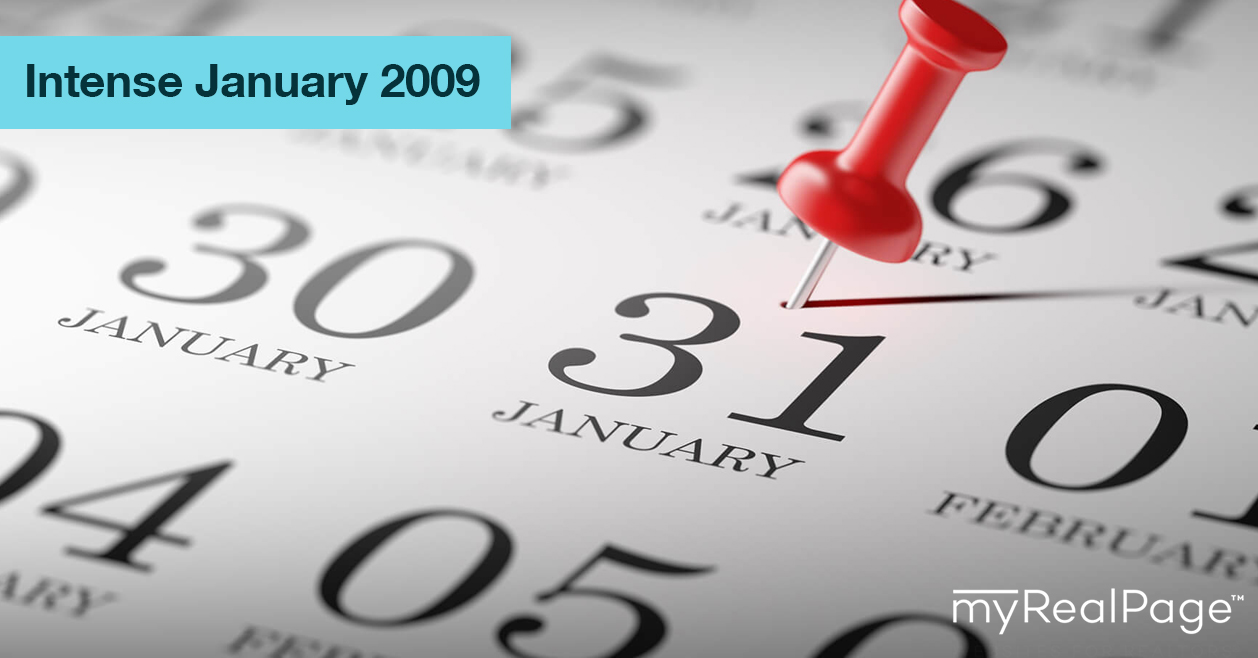 We are still on January, supposedly trying to recoup from holidays, and yet MyRealPage Tech Team has already made four whopping product releases in only 2 weeks:
It's ironic, but most of MyRealPage techies find the holiday season more productive as they find it "quieter"! This has been an intense start for a new year, and it's not over!
We have another major product release that we are very excited about and which nicely ties into the "MyRealPage: a Good Web Citizen" strategy: stay tuned! The strategy is simple, really. In today's web it's impossible to be all things to all people. It is thus important that your company can fit into a larger web eco-system, and its products are able to integrate and co-operate with others that may do things your company doesn't or do them better. Outlook integration, deep RSS adoption, online image editing are all great examples; and we are not stopping there. Interestingly enough, there is a large effort right now on the web in exactly this direction (tubemogul, social site aggreators, like spokeo, media synchronization, like zumodrive, etc.). So we will also let other integrators integrate as we focus on our core product values; but we'll make sure that the process is easy and we provide adequate facilities for that.
This is going to be an exciting year for MyRealPage; we have ambitious plans and everyone is full of energy!