Introducing a complete rewrite of our Website Builder / CMS: a fresh new look and function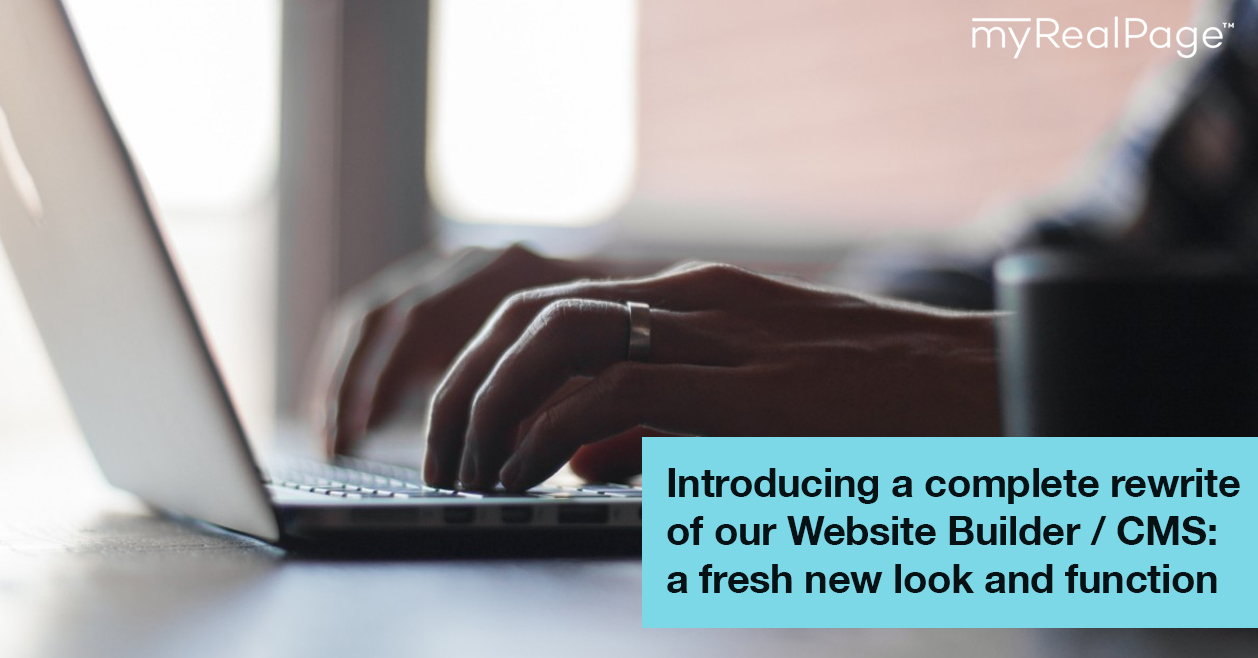 We are very excited to release the first beta version of our newly updated Website Builder or technically: Content Management System (CMS).  myRealPage has been offering a very powerful set of real estate website tools and features for a while now, but the purpose of this update was to make our tools easy to use for beginners and casual editing, and also retain and promote the proper use of our more advanced functionality.
We started with a complete re-think of the way our client sees the Content Management System, and tried to weave the user experience flow along the most natural lines we could see. This update makes our website tools completely web-based. It is introduced alongside the existing tools until we are confident that it is superior in user-friendliness and function.
The new tools can be accessed by simply navigating to http://[your-domain.com]/login-beta or you can launch it from your Private Office.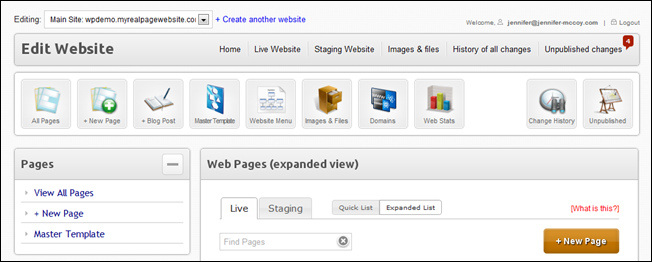 The update features improvements on the existing functionality and introduces new things, in particular:
NEW:

Fresh new user interface that puts all the prominent and frequently used functions at your fingertips
NEW: Ability to make practically all changes to your website in "Live" mode without needing to go through the Edit-Publish cycle: this should be especially useful for ongoing maintenance of a website and casual editing and writing

NEW:

A new Quick Editor for pages: specially designed for simple and quick editing of content; it was built to make finding and editing page parts easy and fun

NEW:

Completely rewritten blogging tools: we aimed to create an intuitive writing-centric experience for bloggers

NEW:

Much improved Edit-Publish cycle that allows the use of a Staging area for your websites: the area where you can make changes without the public seeing them. We have created a dedicated place from where you can publish, browse, or discard all your changes and a special notification chevron to tell you what's pending

NEW:

Much improved history of changes: we made it possible to find all the changes per page or a particular website setting, as well as for all changes together. You can easily preview the historic changes and recover them to Staging or Live websites

NEW:

A lot of contextual help and tips in the screens and next to form fields to give you answers to questions you may have as you explore the new interface
… and much, much more ….
Please give our new Website Tools a try: we would love to hear what you think. We are still working to simplify and streamline more advanced features in our CMS, but it is currently fully functional and we hope you will like to use it as much we liked building it.
New Expanded Page List view: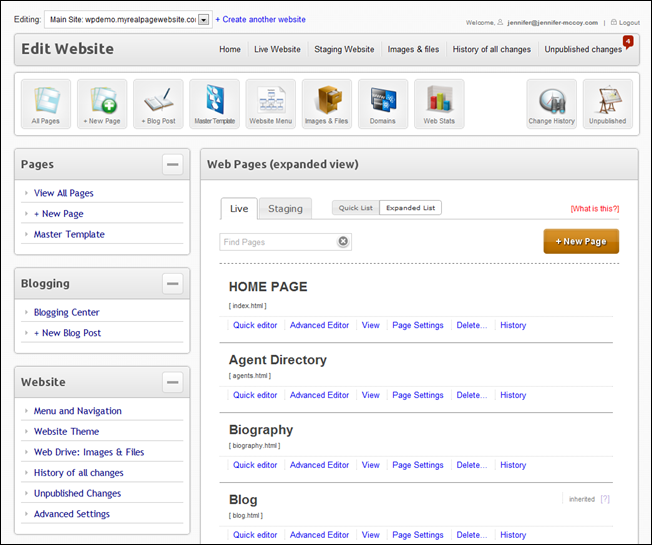 New Quick Page Editor: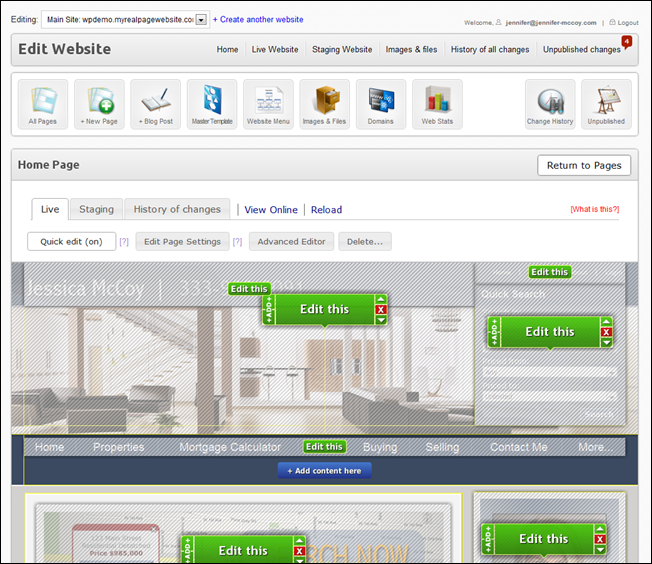 Quick Editor for a Mobile Website: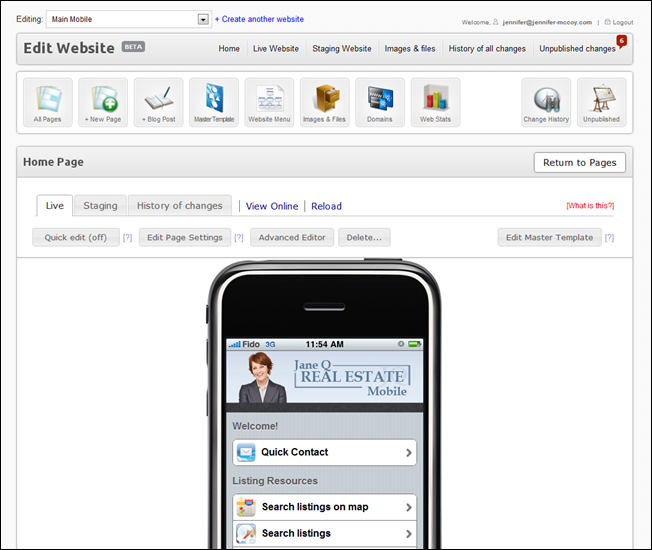 New Blog Post screen:
We would love to hear your feedback: leave your comments here, or send them to feedback@myrealpage.com
graphic art by icontexto