Introducing "Listing Showcase" from myRealPage
Say "hello" to the new addition to myRealPage Listings offering: Listing Showcase. Listing Showcase was created with one simple goal: to make your listings look cool on the web. Even if your website is not with us.
Listing Showcase allows you to create a variety of showcase-like listing presentations. We are including 3 showcase types in this first release:
1. Featured Listing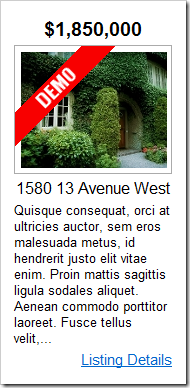 2. Multi-Listing Band
3. Multi-Listing Slidewhow
Listing Showcases can be used by both myRealPage website users and "Listings-only" customers. If your website is with us, find the new "Listing Showcase" weblet  which will allow you to both select an existing showcase, as well as create, edit or preview one. If you are a "Listings-only" customer, create a Listing Showcase through the Listing Options and use the "embed code" to insert the showcase into your current website.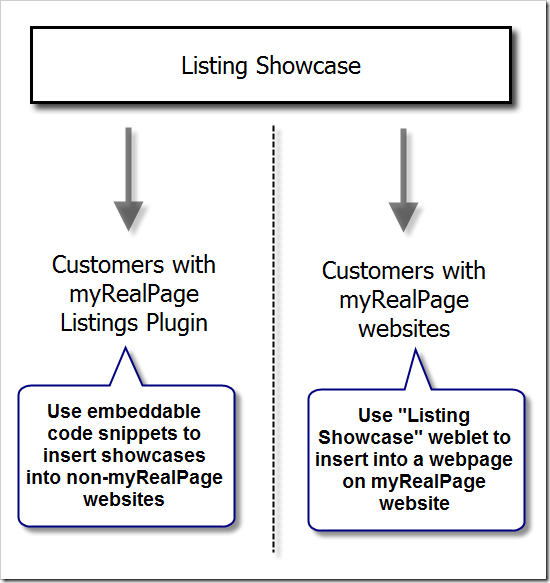 It is easy to set up a showcase. You simply need to follow a few simple steps through the wizard:
Pick which showcase you would like to create
Select the listings you would like to showcase
a) Individual listings
b) Listing batches, such as "My Listings", "Office Listings"
c) Pre-defined searches
Fine-tune the settings, including colors, borders, etc.
A: If you are a myRealPage website customer, use "Listing Showcase" weblet to add the showcase to a webpage
B: If you are a "Listings only" customer, use the '"embed code" to insert the showcase into your non-myRealPage website
We plan to add more Listing Showcase types in the near future. Do you have ideas or suggestions? Drop us a line at support–myrealpage.com.
This feature is included in the standard Listings subscription. (Please note that in order to use predefined searches, your Real Estate board needs to allow Reciprocity program).
— Brought to you by myRealPage.com