Introducing "Location Search": a new listing search weblet for myRealPage websites
We are very pleased to release a new addition to an extensive array of our website weblets (those little page components that act like building blocks for your website). This time, it's "Location Search" weblet, designed for a super easy listing search based on a typed-in location.

This weblet is a great tool to engage your website visitors and get them to start experimenting and using your listing tools. It lets your visitors instantly see the listings they are looking for. All they need to do is simply type in the desired location, such as a city, neighborhood, postal/zip code or an MLS® number.
This weblet contains additional options. These will allow you to fine-tune the way this weblet looks and behaves. For example, you can configure this weblet to automatically search a particular property type, and you can add "Property Types" as an additional control to this form.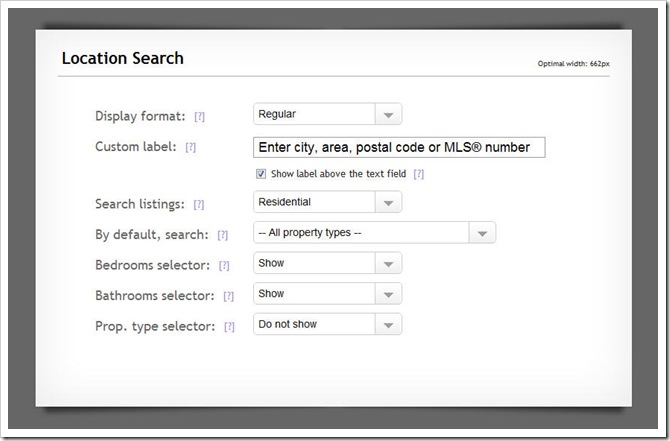 Want to see how easy it is to add Location Search weblet to your website, see this quick video:
As always, we would love to hear what you think; send us your thoughts to feedback@myrealpage.com
We hope you will enjoy using this great new weblet.