Introducing "Maps" weblet: easy Google Map, Street View, WalkScore and Bird's Eye View anywhere on myRealPage website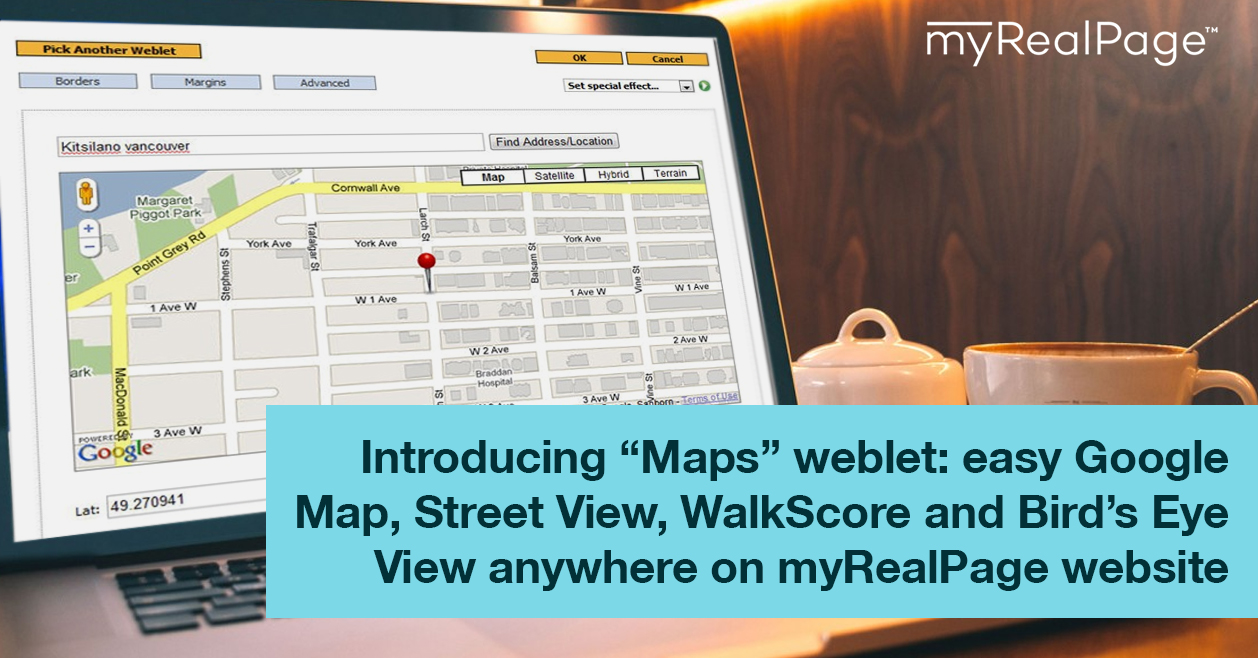 Please say "Hello" to a new addition to myRealPage weblet family: the "Maps". This weblet was designed to let you put popular map widgets anywhere on myRealPage website with ease and precision. You can choose between Google Map, Google Street View, WalkScore, Bing's Bird's Eye View; or combine them all on the same page! This is a great weblet for neighborhood and niche pages. The weblet's configuration was designed to be intuitive and easy to use: no more copy-and-pasting embed codes, etc. Take it for a spin and let us know what you think: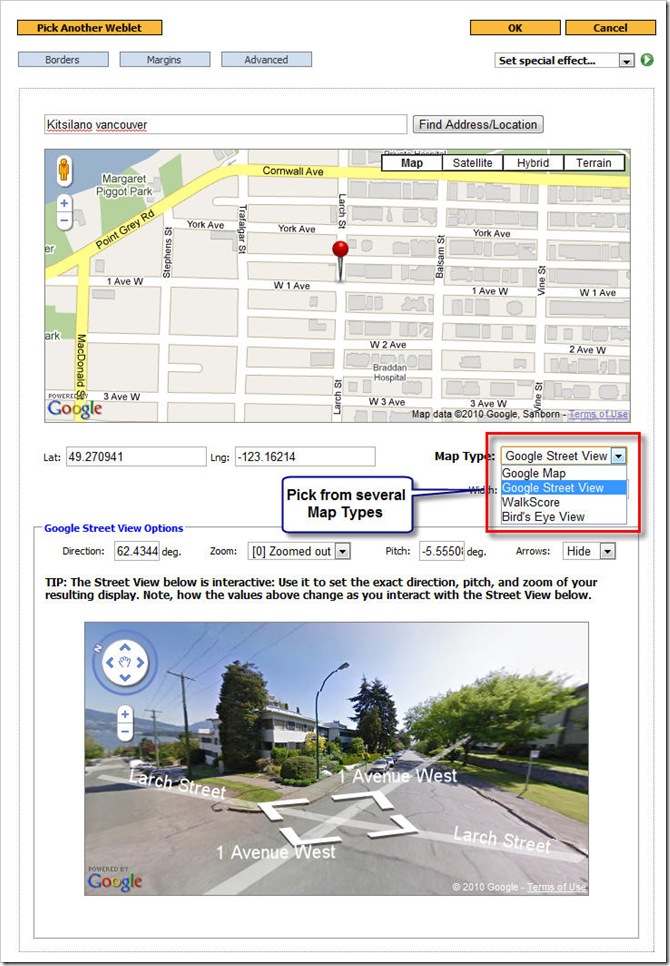 And this is how you can easily drop it on your webpage:


Special thanks to Alan M. from thevancouverlife.ca for seeding the idea at our last REALTOR® Technology Meetup in Vancouver.
Do you have ideas or suggestions? We would love to hear from you: leave your comments here or drop us a line to feedback@myrealpage.com