Introducing Schools and Neighborhood Places for your listings; first beta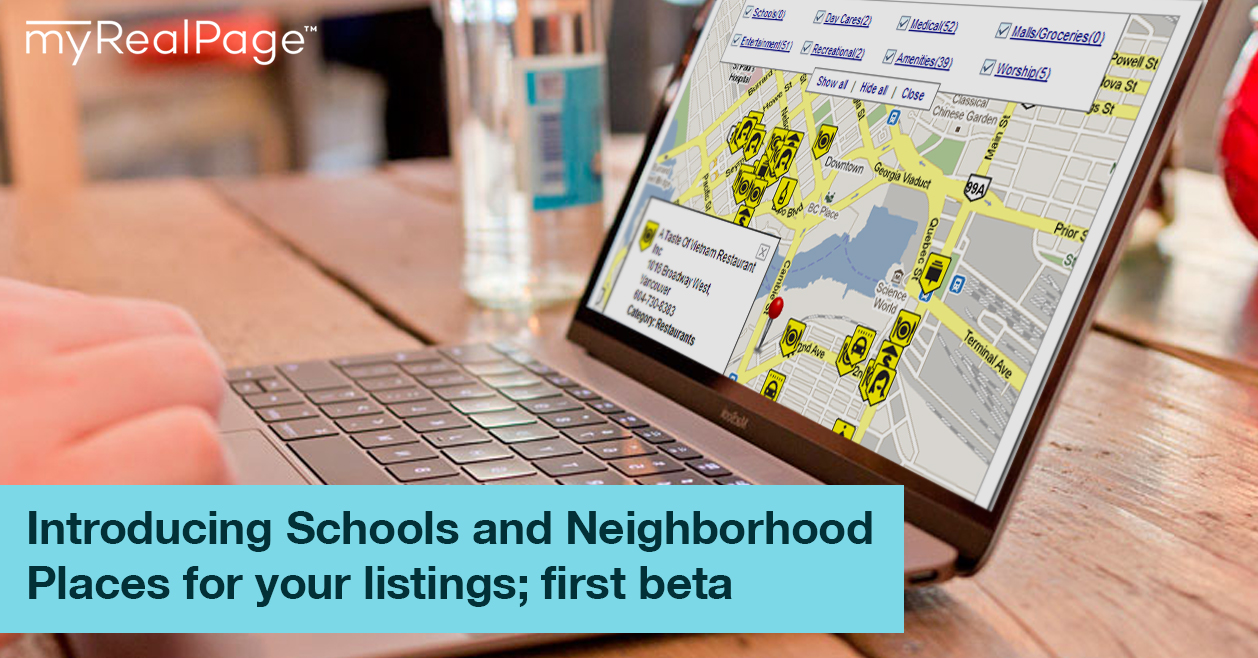 Everyone knows that real estate is all about "location, location, location". myRealPage has just made your listings more about location by adding School and Neighborhood Place information to each and every listing that is shown on your website; either through your listings, office listings or in search results.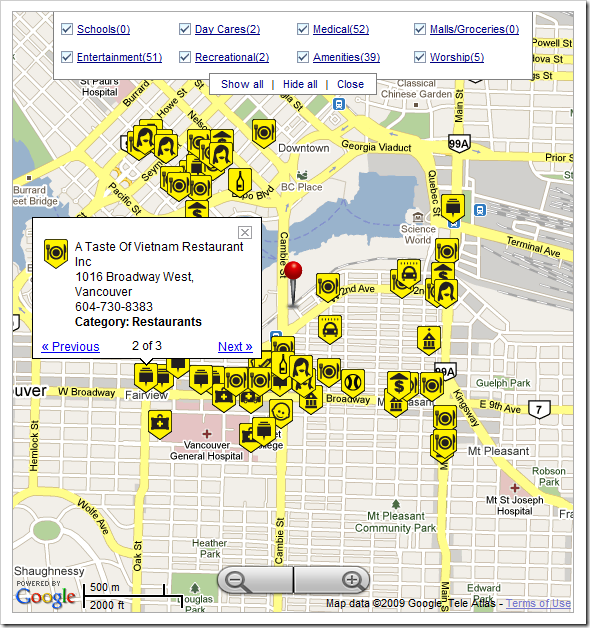 We are currently supporting the following categories:
Schools (Elementary and Secondary)
Daycares
Medical (Doctors, Dentists, Hospitals, Clinics, Pharmacies)
Recreational (Fitness, Recreation Centers, Tennis Courts, Ice Rinks)
Entertainment (Restaurants, Movie Theaters, Attractions)
Amenities (Banks, Liquor Stores, Car Washes, Dry Cleaners, Salons, Spas, Swimming Pools)
Shopping (Shopping Centers and Grocery Stores)
Places of Worship
This new feature is currently available to Canadian customers only, but we are working on bringing similar information to our US customers as well.
This feature is currently in beta and, while in beta, it is available at no additional charge to all our our Listings+Website and Listings-only subscribers.
We are always interested in your feedback and comments; and we hope that you and your web visitors will find this feature useful.
— Brought to you by myRealPage