Jessica Chen launches her TribalYell designed real estate website with myRealPage
We are thrilled to feature a new Vancouver real estate website by Jessica Chen. The website was developed on myRealPage website and listings platform by TribalYell Integrated Branding, a Vancouver based graphic design studio, whose work we have featured on our blog in the past.
Jessica Chen decided to move from her past website provider to myRealPage and called on TribalYell for a unique look with their Custom Power Brand website Package. Jessica relied on their expertise to include options and technology that myRealPage supply to keep her current with today's marketing techniques and her marketing style.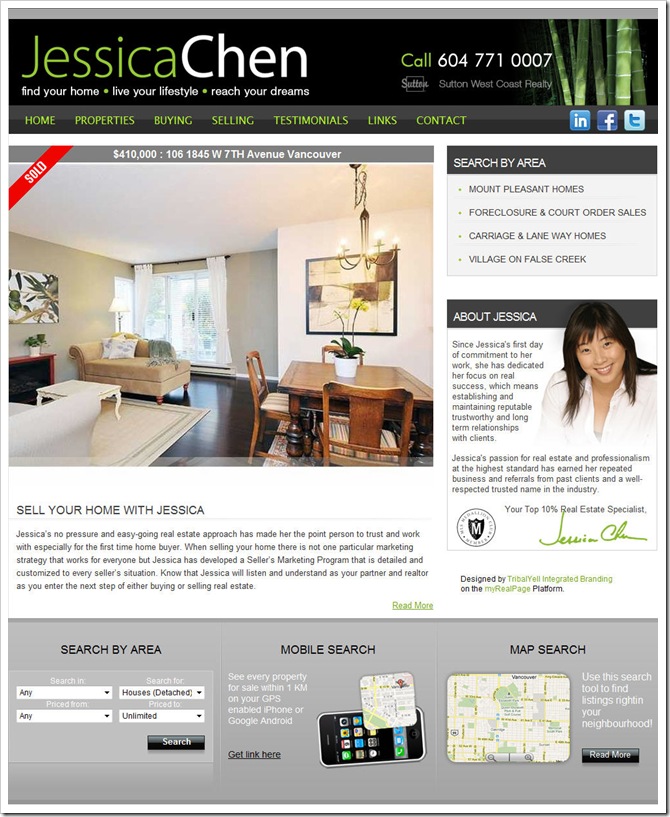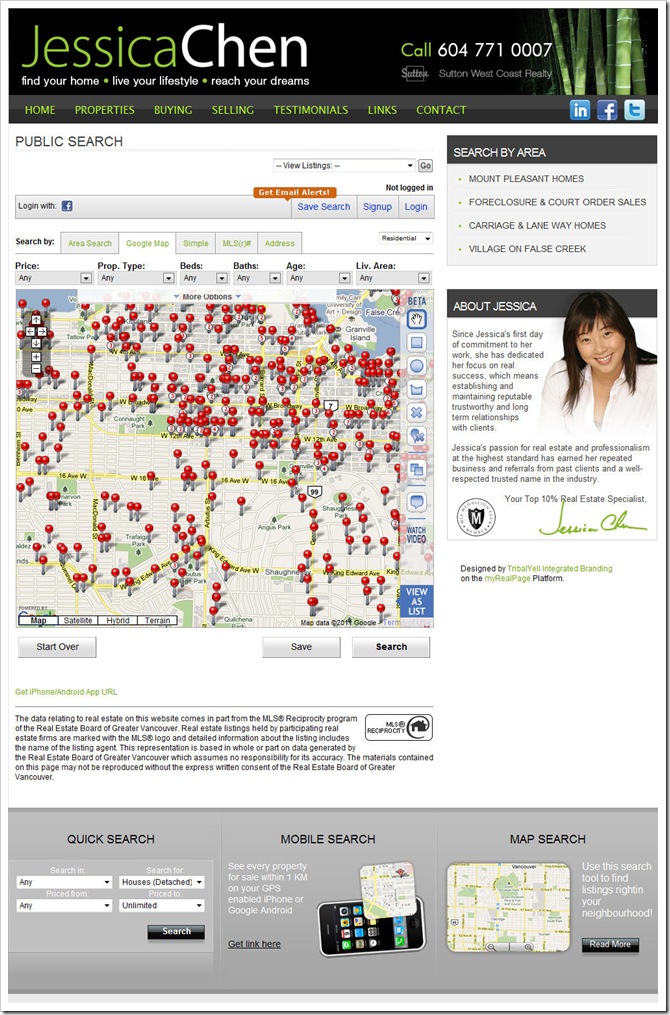 Do you have a custom website or would like to build one? It can be easily migrated or developed from scratch on myRealPage platform. If you haven't heard, we offer mobile real estate websites as well, and our mobile listing searches are included in your regular  subscription at no extra charge? Give our sales a call at : 1-888-478-8797 or drop us a line to sales@myrealpage.com