Let web visitors with Google/Gmail accounts quickly signup and login into your Virtual Office Website (VOW) with myRealPage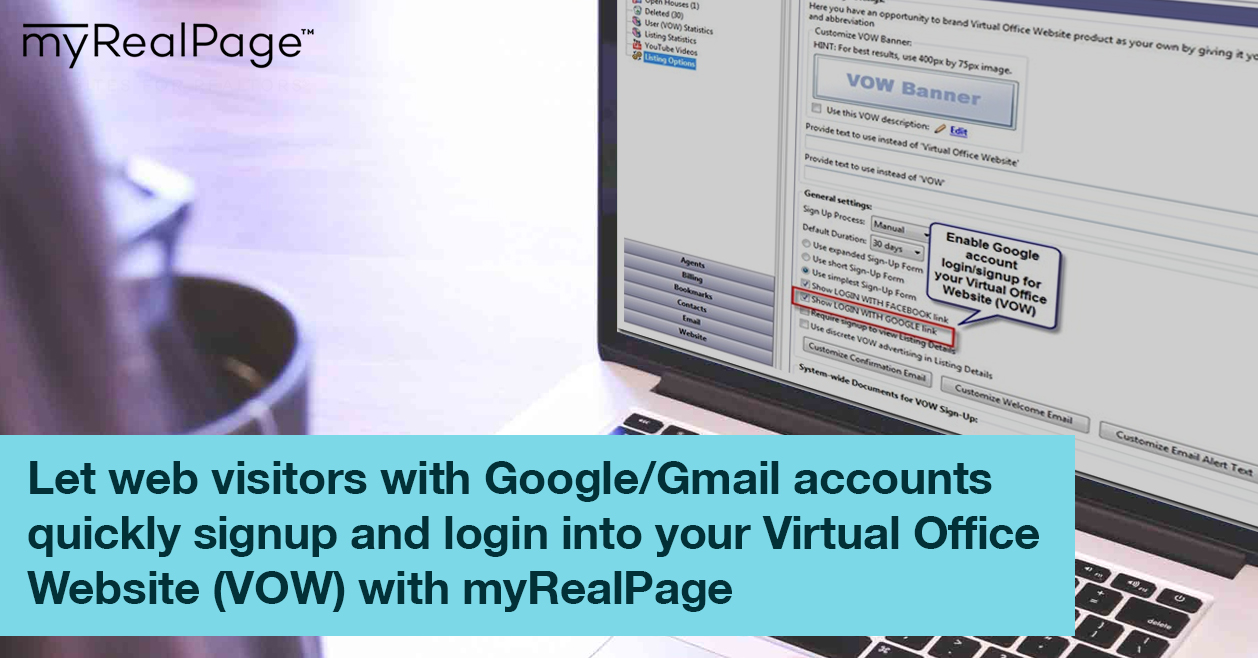 A little while ago myRealPage published a new feature for our Virtual Office Websites (VOW) which allowed users with Facebook accounts to easily signup and login on your website.
Today, we are pleased to extend this functionality to include web visitors who have a Google account. Yes, this does include people with Gmail, for example. You can quickly see that between Facebook and Gmail users, there is a pretty good chance that your web visitor falls into one of these two, or both, categories.
You can easily enable Google signup on your VOW toolbar through the Listing Options page in your Private Office.
Let us know your thoughts! Leave your comments here or drop me a line to bill-at-myrealpage.com