How To Make the Most of Instagram's IGTV as a REALTOR®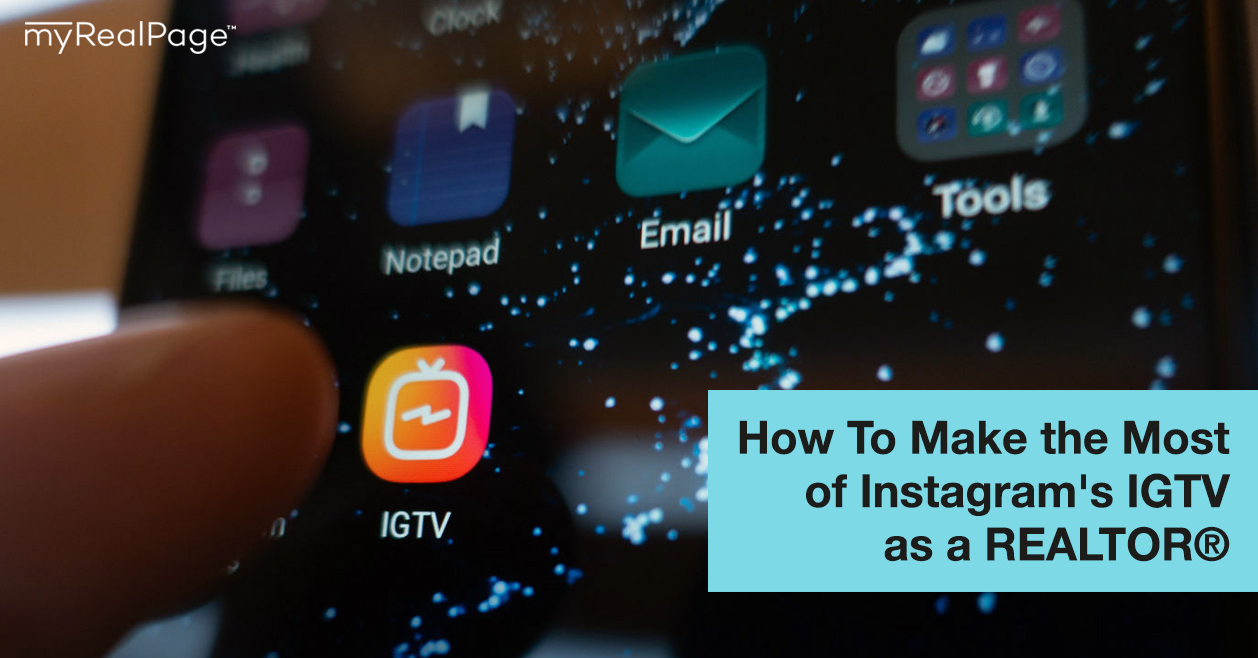 Long-form video content is a great way to showcase your expertise as a REALTOR®.
But in your Instagram feed, you can only post a video up to a maximum of 60 seconds.
The solution? IGTV.
With this format, you can post a video from your phone that's up to 10 minutes long, and if you're on your desktop, you can post videos up to 60 minutes long. Instagram has also noted that they are planning to remove IGTV time limits at some point in the future.
But now that you have this leeway to post longer videos, what exactly should you put out there?
We've got you covered! Here's ideas on what to post as a REALTOR®, how to upload your IGTV videos, and how to make the most of the video content you create.
Create a Series of Real Estate Content for IGTV
Post a series of videos each month on a certain topic.
Think of your videos kind of like a sitcom you'd watch every Thursday night at 8pm. Publish an episode of your series at the same day and time each week.
The possibilities are endless, but here are a few topics to get you started:
Staging a home in preparation for an open house. Feature one important room for each episode.
Locating your first home. Discuss a different aspect of the home-hunting process each episode. Cover crucial factors such as price, school districts, commute times, etc.
How to get pre-approved for a mortgage. Episode topics can include finding a broker, what paperwork to gather, online tools, etc.
Current listings on the market. Showcase one of your listings with each video
You can batch-create these videos ahead of time and have them ready to post, as it fits into your Instagram content calendar.
Preparing Your IGTV Video
When recording your IGTV videos, know what you're going to talk about and, try to make it as succinct as possible.
The video should be over one minute long, but you also don't need to max out the allocated 10 or 60 minutes each and every time.
Saving the videos to your phone is ideal since this allows you to easily upload them straight to Instagram. This is great for quick updates or announcements that you might want to share.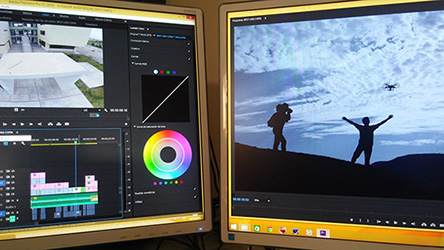 Of course, however, if you have the time and equipment for it, feel free to go for the polished look.
This can be important, especially for videos that are around 15 minutes long or more. Sometimes (and depending on your brand and/or theme), you might need some good editing to maintain your viewers' attention, and keep everything fresh and interesting.
Whichever route you choose, remember to keep your video in vertical format!
Before you upload, create a cover image for each IGTV episode. You can use image editing apps to choose an image or screenshot from your video, and overlay text on top.
You'll also want the overlaid text on your cover image to be attention-grabbing.
Make sure that the subject of the video is clear from the title, and also remember to place the text near the middle of the cover image, as Instagram feed previews tend to crop out the top and bottom thirds.
How to Post Your Video to IGTV and Add a Preview in Your Instagram Feed
When it's time to post your first episode, you can tap the IGTV icon on your profile, or under the discover tab (the one marked by the search icon) and then hit the plus button to choose your video.
When the app prompts you to choose a thumbnail, select "Add from camera roll" and find the cover image you created earlier.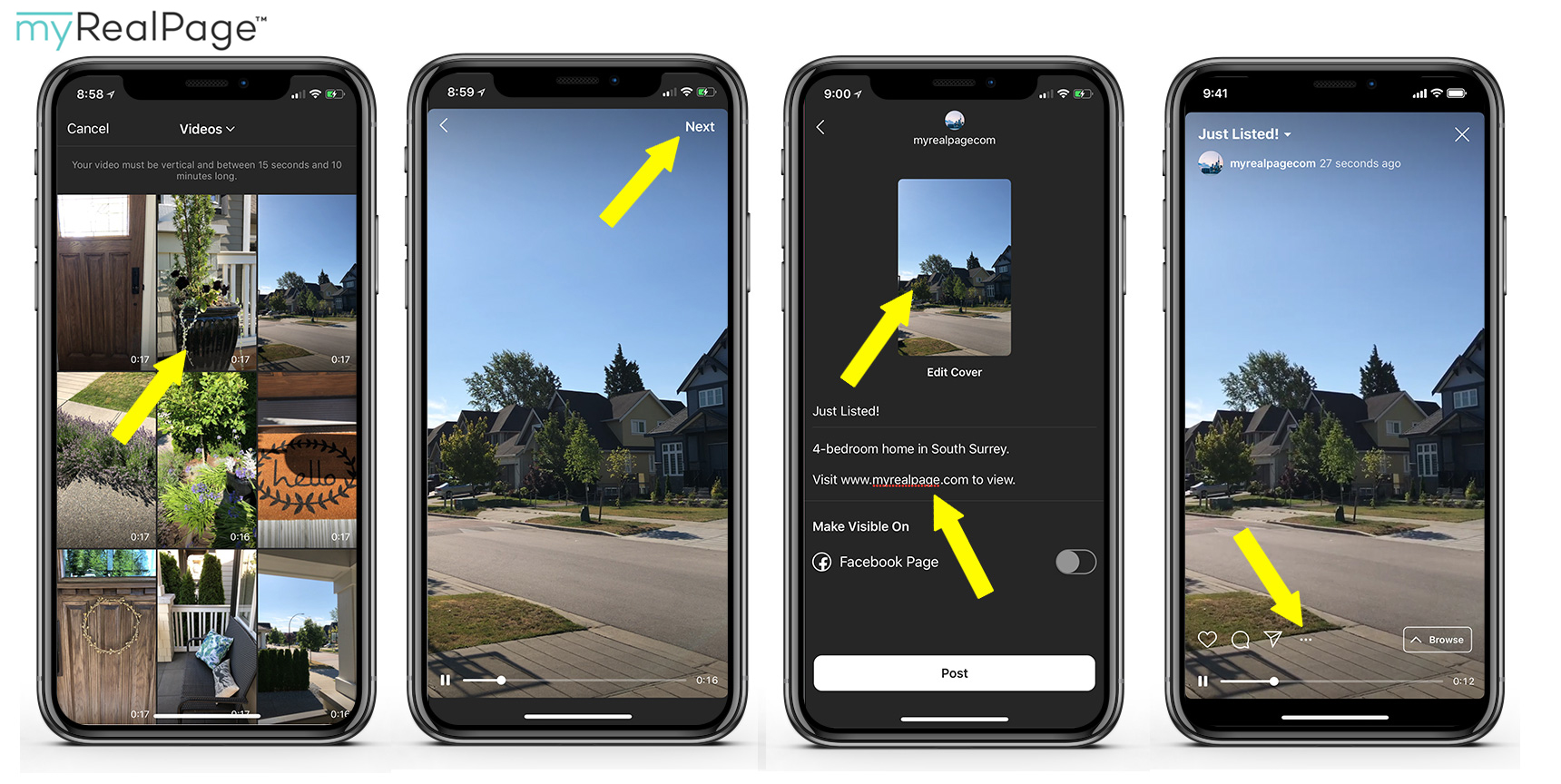 Next, add a title and description of your IGTV video and make sure that the "Post a Preview" option is enabled.
Now a 60-second preview of your video will also be posted to your Instagram feed, making it easy for your followers to find and watch (and boosting your views, too).
Bonus Tip: You can include a clickable link in your IGTV description, so if your video was of a current listing, you could post the direct URL to the listing or your website!
Have you posted any content on IGTV yet?