More options for Pre-defined Searches and Forms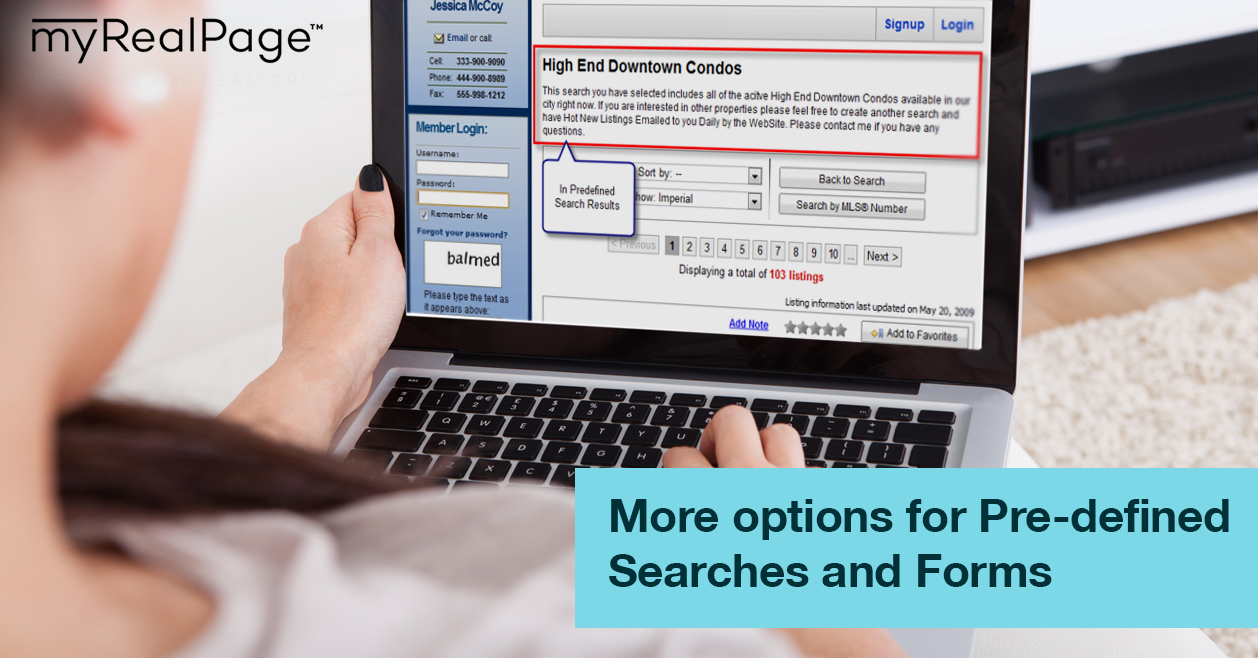 MyRealPage has published another update to its Listings product which introduces more useful options for Pre-defined Searches and Pre-defined Forms.
As of today, MyRealPage customers can add a short descriptive text to their Pre-defined searches and forms. This makes it possible to better convey the purpose of the search or form; or even provide an easy introduction into how to use the listings pages on their website.
MyRealPage customers have long been able to define an unlimited number of searches based on criteria available through a number of search forms. These searches can be named, e.g. "Downtown condos", and connected as a URL to anywhere on the website. Similarly, MyRealPage customers can also define search forms by pre-selecting criteria which may better reflect the customer's specialty; they can even modify which search form and which pre-selected options to show up by default in Public Searches and/or Virtual Office Website (VOW).
Today's update further enriches Pre-defined Search and Form features. We hope you will put it to good use.
— Brought to you by MyRealPage.com