MrSharp.com has just launched with myRealPage
We are thrilled to feature today another website custom built  on top of myRealPage website and listings platform: mrSharp.com by Russell Sharp. Russell Sharp is a REALTOR® based in North Vancouver, Canada. His slick and functional website highlights what can be done with our websites. MrSharp.com offers resources for buyers and sellers and incorporates many myRealPage features, including property search by Google Maps, MLS® number, area, or address. Other features on MrSharp.com include extensive use of photos, videos, and blogging. The website is still being developed and finalized, including the public listing search. Take a moment and pay Mr. Sharp a visit!
MrSharp.com was customized by SplitMango, a Vancouver web design company that specializes in myRealPage website customizations. We have featured SplitMango's work with us in the past.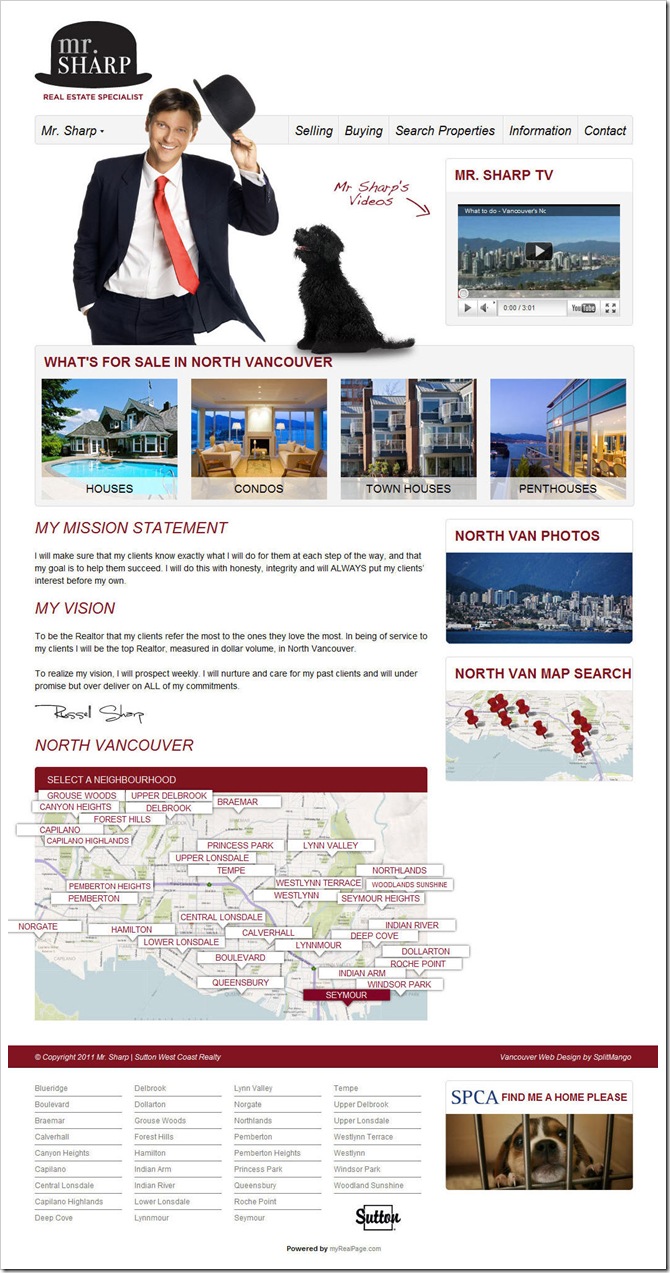 Do you have a custom website or would like to build one? It can be easily migrated or developed from scratch on myRealPage platform. We also offer mobile real estate websites, and our mobile listing searches are included in your regular  subscription, and even listings-only subscription, at no extra charge? Give our sales a call at : 1-888-478-8797 or drop us a line to sales@myrealpage.com