Multi-map tabs in the "Interactive Map" weblet on myRealPage websites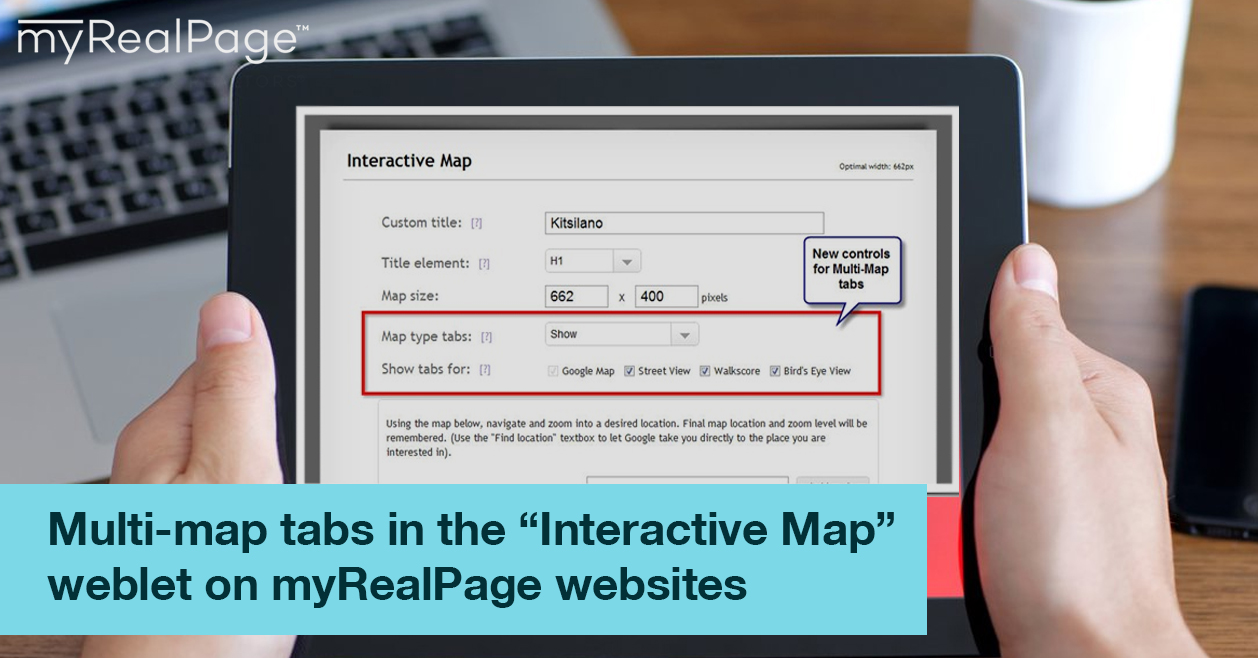 I wanted to share here a little enhancement that we have added to our "Interactive Map" weblet which you can now use if you have myRealPage website. In the past, our "Interactive Map" weblet was designed to let you easily add a particular map to your web page: a Google Map, or a Street View, or a Walkscore, or a Microsoft's Bird's Eye View. Now you can add all of them together and access them via tabs:
To configure your "Interactive Map" weblet is very easy, simply open up the weblet screen and find these new additional controls (the screenshot below is from the new web-based Private Office, but these controls have also been added to the "Map" weblet in the desktop version):
You can also WATCH A VIDEO about how to add multiple tabs to your map weblet here:
http://www.screencast.com/t/SAt1qitZon1
I hope you enjoy this new enhancement.