MyRealPage adds Multi-Listing Google Map showcase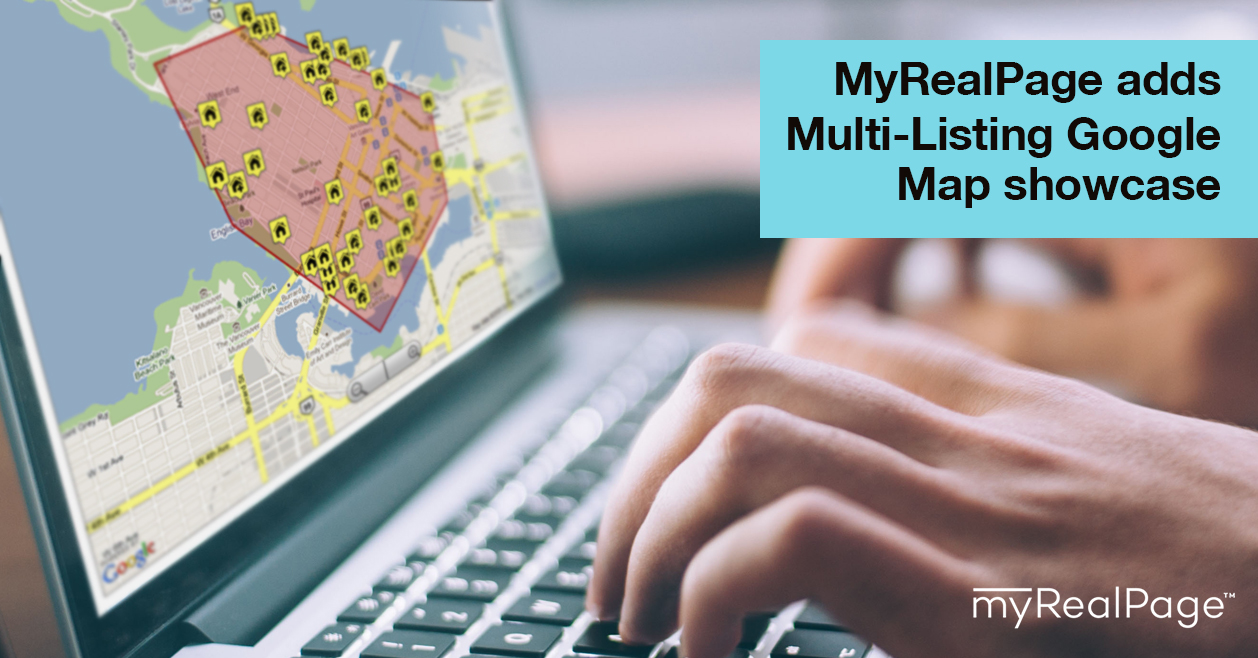 We have added another Listing Showcase, called "Multi-Listing Google Map". The idea is to allow you to showcase a bunch of listings on Google map. This map can be placed anywhere on your website alongside any other web content (even if your website is on WordPress or with other providers) . As with other listing showcases, you can use:
Your Listings
Your Office Listings
Your Predefined Searches, or
a hand-picked selection of listings by MLS® numbers
What's more is that if you build your Google Map showcase on a predefined search that has a drawn area on the map, that area will be shown on the map showcase as well: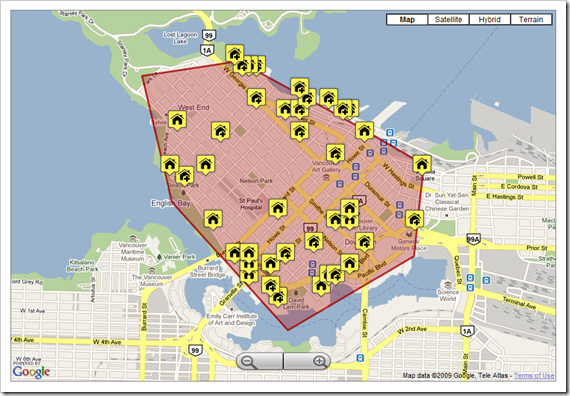 If you missed it, we have launched myRealPage Listing Showcase feature a little while ago with such showcases as:
Featured Listing
Multi-Listing Slideshow, and
Multi-Listing Band
Don't forget that you can use Listing Showcases in both myRealPage websites and 3rd party websites. The showcases can be embedded in a variety of places, including sidebars and content areas of the pages. Here is an example of a "narrow" map: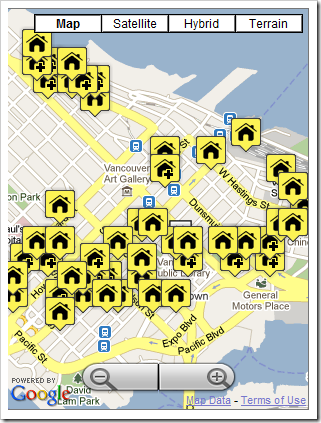 This feature is available for free for both Website+Listing and Listings Only customers of myRealPage. We hope you enjoy this new addition to our array of listing tools.
Do you have an idea or suggestion? Drop us a line to support–myrealpage.com
— Brought to you by myRealPage