MyRealPage and Outlook Contacts: They Sync!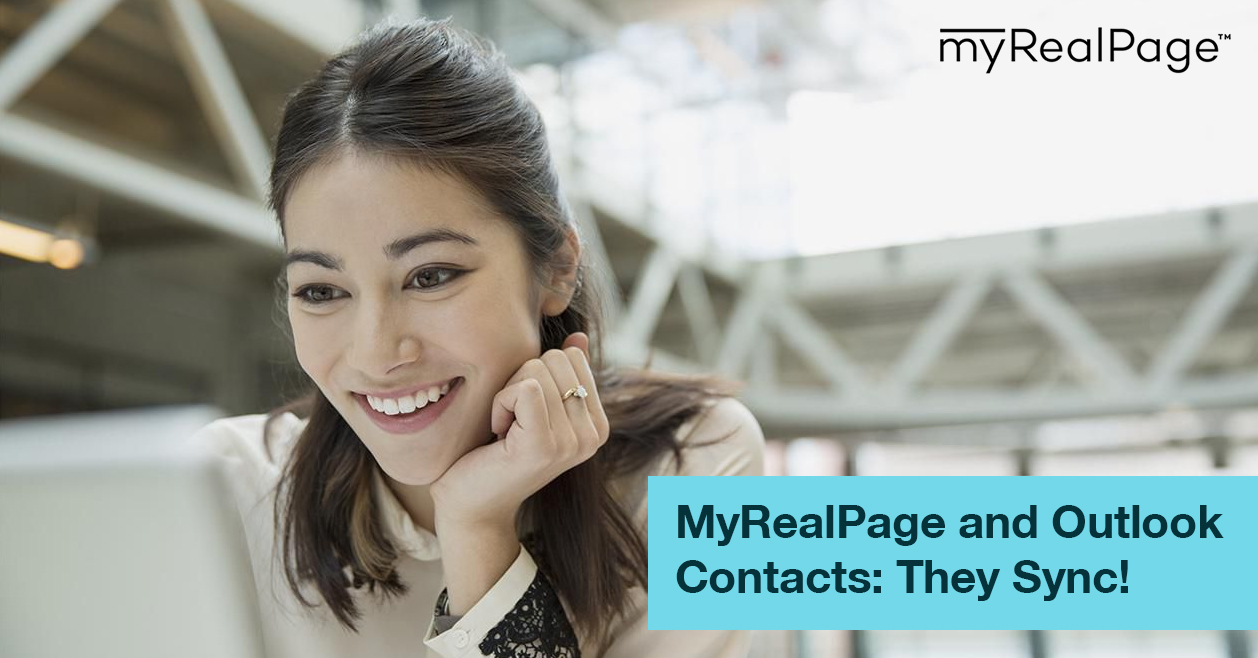 The Problem: One of the challenges everyone has is keeping their contacts up to date in a number of different programs. If you use Outlook in the office, you might have contacts stored there. As people sign up on your website, you will have lead and client information stored in MyRealPage Private Office. When you are out of the office or on the road, you may use Webmail and would like to have your contacts there as well.
The Solution: MyRealPage has integrated its Private Office and Webmail Contacts to synchronize with Outlook, as well as a number of other applications, including mobile, such as Blackberry, iPhone, Palm, Windows Mobile. The synchronization to these different programs is provided by the technology developed by Funambol (http://www.funambol.com/), a company offering both commercial and open-source versions of this product. (Funambol plugins can be downoaded from here:
Using Funambol plugins along with MyRealPage Synchronization Server, you will be able to keep your contacts up to date in your Private Office, Outlook, Webmail, and other programs.
We are starting out by launching a public beta of Outlook Synchronization. Please watch the video below about how to get started. For anyone wishing to test out mobile solutions and/or other programs, you will need to use the following settings for the synchronization server:
Server: http://sync.myrealpage.com:8888/funambol/ds
Username: [Your Private Office username]
Password: [Your Private Office password]
With these settings, the configuration of any of the offered Funambol plugins is straightforward.
Watch the following video for a demonstration of this Outlook Contact Synchronization with MyRealPage Private Office and Webmail:
Funambol Outlook plugin can be downloaded from here: