MyRealPage brings listing searches to iPhone and Android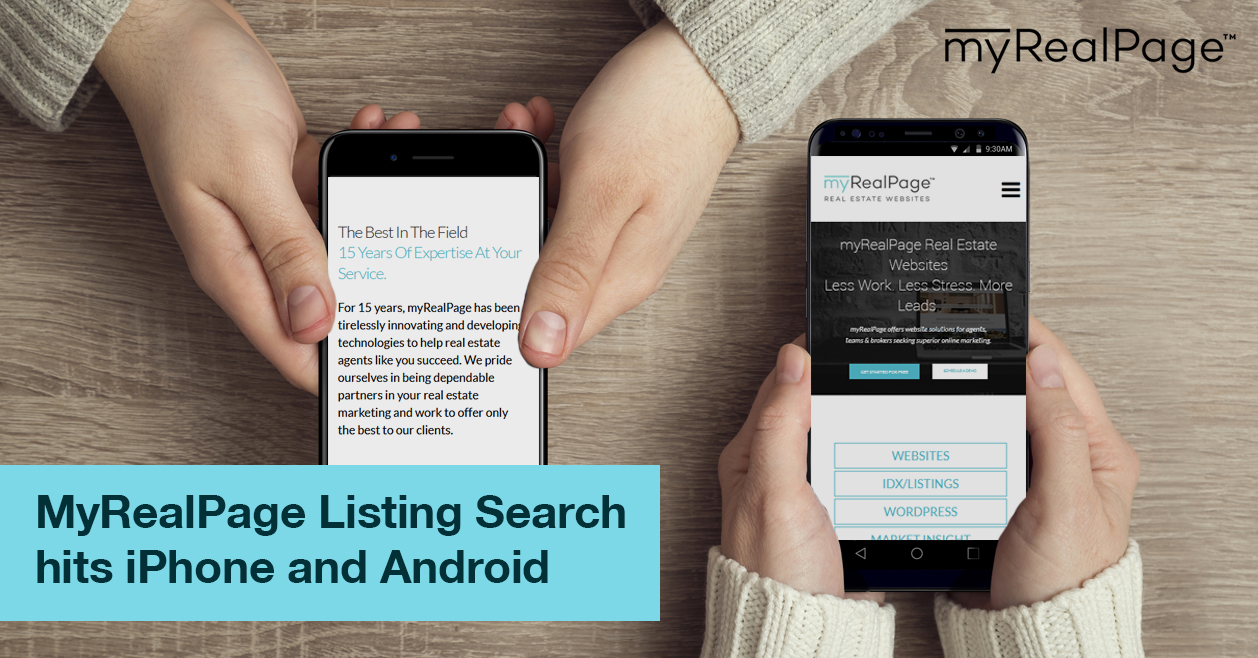 This one is a very exciting release for us! This is truly a testament to the power of the HTML5 standard and our commitment as a technology company to promote it. The story of how MyRealPage has come about to produce the iPhone/Android application is interesting in itself but it probably deserves a separate blog post. Here, I would like to introduce this new slick member of our product family.
MyRealPage's iPhone and Android application was built as a direct result of leveraging one of the most exciting new capabilities of HTML5 spec: geolocation awareness of the browser. In fact, the stimulus for this application came in large part from the Google I/O 2009 conference. This is as new on iPhone as the 3.0 version of the iPhone OS. We have chosen to deliver the smart phone experience via a web application instead of the native app due to a number of reasons, but most importantly, the web application will allow us to update and change this product very easily and keep it closely in sync with the demands of our client base (native applications would require constant installation updates. Compare that to the decision Google made to make many of their applications available through the web on iPhone). It is also reasonable to expect that the web application experience will continue to improve rapidly on these mobile devices.
It's easy to access your mobile application. If you are customer of MyRealPage, all you need to do is go to: "
http://[your-domain.com]/m
" (you can also use the "Mobile Inquiry" form at the bottom of your Search form screen to send yourself the URL directly to the phone). If you are not a customer, become one!! 🙂 (All you need is a Listings-only subscription: you don't even need to get the whole website, if you decide to leave your current site where it is). You can read the full list of features of this application at MyRealPage Listing Search hits iPhone and Android on MyRealPage company website.
Among the most notable things are:
Native GPS-based geolocation
The application will automatically search nearby listings within up to 1km radius
It will continue to search nearby listings as you "pan" the map
It can "follow" you as you walk or drive and automatically update the search results
It provides full VOW access, signup and contact capabilities
It provides full Listing details, including all the photos
You can make a phone call or send an SMS message directly from the contact forms
And more…
I would also like to highlight a few less evident things.
This mobile application will also work on your desktop or laptop computer. It will work even better if you are on a Wi-Fi. It will try to geolocate your browser, even though it doesn't have a GPS. I highly recommend using Chrome or the new Safari; Firefox will also work quite well (note that Internet Explorer is not supported; did I just say that?! 🙂 I also highly recommend installing Google Gears. Now let's see how this application can extend beyond the smartphone. Considering that even if the application "guesses" your location wrong, you can always enter it manually through "Set Location" dialog; you can "position" yourself anywhere at all! This means that you can use your iPod Touch, or your net-top, web-top (or what-not-top) just as effectively. Sitting in a cafe on a Wi-Fi would be just fine.
This is a very new space for MyRealPage. We are going to fine tune and refine this application even though we went to launch with several times more features in it than originally planned. We hope you and your customers will find this application useful and fun!
UPDATE: Check out the FAQ on iPhone/Android listing searches here: FAQ: MyRealPage iPhone and Android mobile listing application