myRealPage Hosts A Night At The Ball Park – Inman Connect San Francisco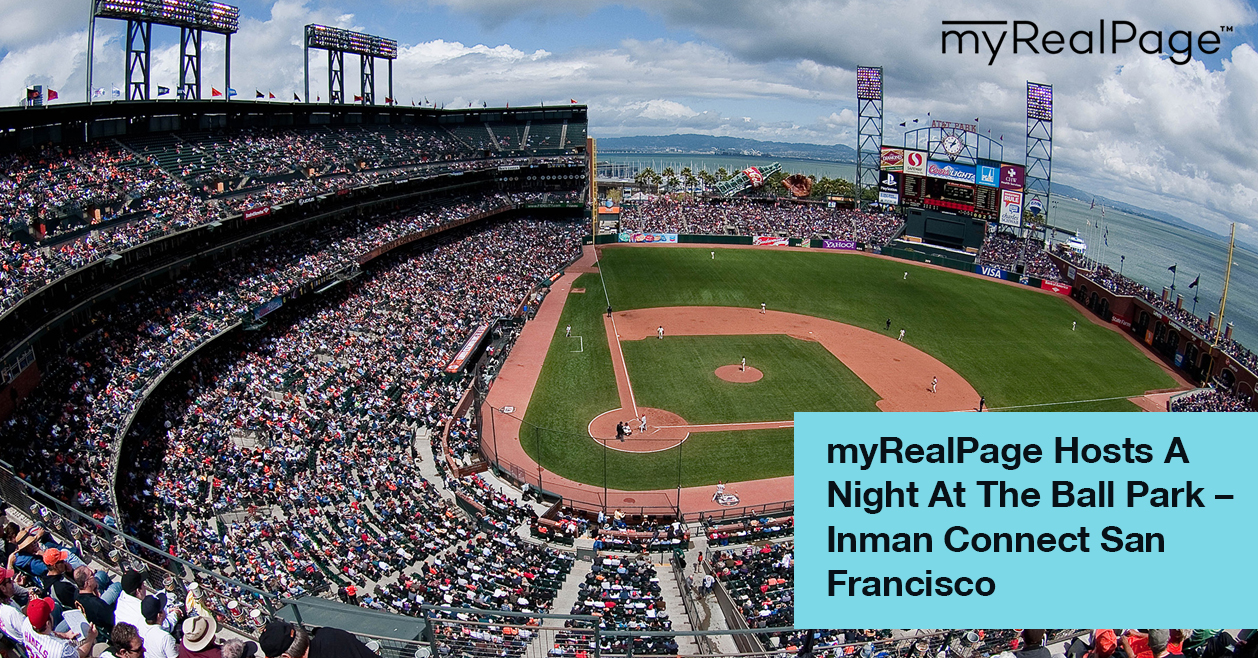 Some of the myRealPage crew made their way to Inman Connect in San Francisco this last week. Inman Connect is a real estate technology conference held twice a year, New York in January and San Fran in August.
On our first night we headed over to catch a ball game at AT&T park with a collection of new friends. Twenty seven of us in fact!
The hometown Giants were playing the New York Mets. Seems fitting that both host cities of Inman Connect had a team in the game! Great times were had by all.
Some of the highlights included:
The limo rides inspired by Gary Chambers
The wide array of food options available at AT&T Park – and Tim Ayres buying the lamest burger without looking around cause he was so hungry
Caramel corn that needed to be eaten with fork and as one suggested have the defib paddles near by
A great win by the home team with a ton of exciting plays
Most importantly an amazing group of people who give everyday to make the real estate industry better for everyone. Realtors, brokers, administrators, consumers and vendors such as myRealPage.
Thanks for the great night everyone!
A full list of those who joined us:
Teri Conrad – Brand & Social Strategist
Kelly Mitchell – Host of Agent Caffeine & CEO of REcake
Jay Thompson – Phoenix Real Estate Guy 
Bill Lublin – Broker, Thought Leader & Speaker
Marc Davison – 1000 Watt Consulting & Innovtor
Kelley Skar – Calgary Realtor & Inman Presenter
Tim Ayres – Sooke Realtor & CREA Representative
Gary Chambers – Alberta Broker & Realtor & Lover of John Deere 
Carol Farar – San Diego North County Realtor
Laurie Weston Davis – Pinehurst North Carolina Realtor 
Greg Fischer – Fort Worth Realtor 
Chris Nichols – Utah Real Estate Broker & Inman Ambassador
Debra Trappen – Founder, D11 
Lisa Archer – President Live Love Charlotte Real Estate Team & Inman Presenter
Laura Monroe – Owner, Creative Agent Solutions 
Suzanne Roy – CEO Real Social Results & Inman Presenter
Rob Rueter – Manager Young Professionals Network at NAR 
Kelly Kimber – Customer Engagement Strategist