MyRealPage iPhone/Android listing searches get first reviews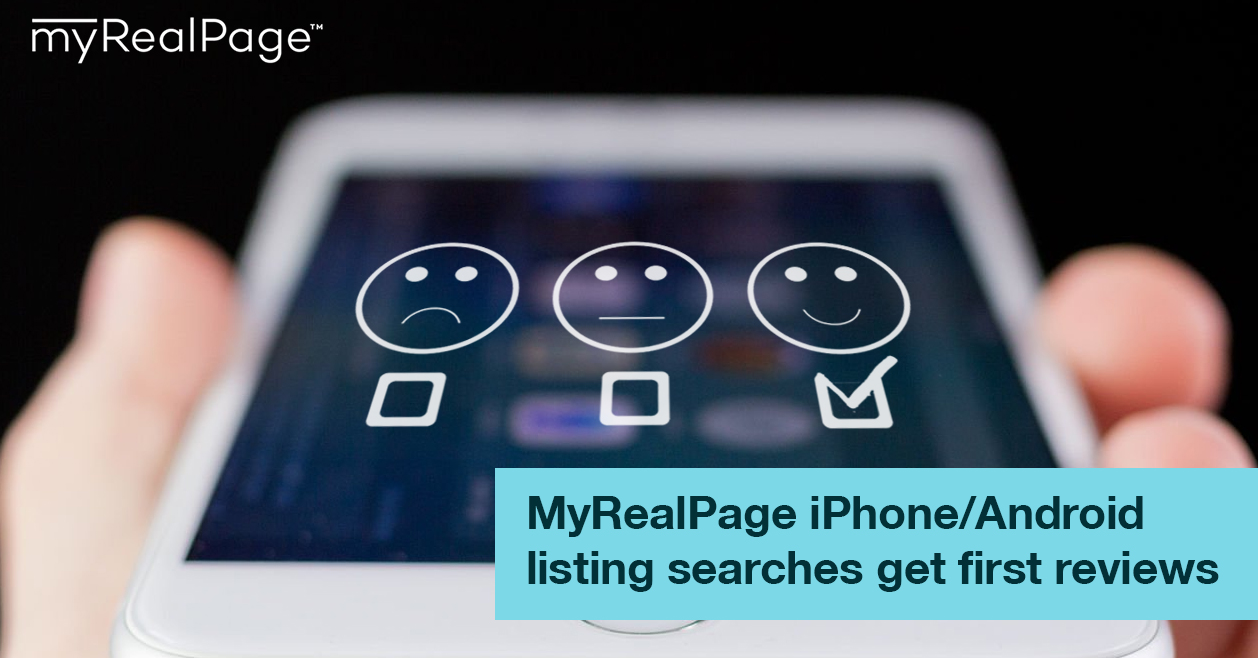 MyRealPage's iPhone/Android application has been out for about a week now. We wanted to share a few comments we have received from our customers so far.
"Many times I have clients who want to check out an area they are unfamiliar with. Being able to have a GPS-like device on their phone that gives them all the listings nearby and will follow them as they move around really makes this an outstanding service. Feedback from my clients has been filled with excitement and astonishment. And to top it off it makes it easy for the client to contact me, either through text, email, or a call right [from the application]. This really is the next evolution in property search."
"If you're a real estate geek with an iPhone or an Android device you're going to flip over this terrific little application.
…
This application is brought to me by MyRealPage, the most kick-ass home search tool for MLS listings on planet earth, perhaps in the solar system." (Thanks, Norm 🙂
"The new iPhone app developed by MyRealPage is quite simply outstanding. As a real estate professional who considers himself to be on the cutting edge of technology, I have been consistently frustrated with the both the quality and consistency of property information available to mobile users
"The ability to incorporate the iPhone's GPS system to find active listings nearest to your current location is an added plus that I have actually found to be more useful than I originally thought. For example, when I have clients that are in from out of town, I can give them an iPhone to walk around the city with. Anytime they are in an area that they like, they can pull up the map to show them what listings are available in the neighbourhood. With one click, they can email me any listings they are interested in and, with one click, I can call the listing agent to set up an appointment for them. It's almost instant!
"This is future of real estate and the future of information sharing. And I have to say… I love it! To try it on your iPhone go to www.benchimes.com/m"
Thanks very much for taking the time to comment on our new product!
Do you have a feedback regarding our iPhone and Android listing searches? Feel free to post your comments here. We certainly welcome all feedback. Help us make this application better!