myRealPage listing and blog URLs get a facelift; plus more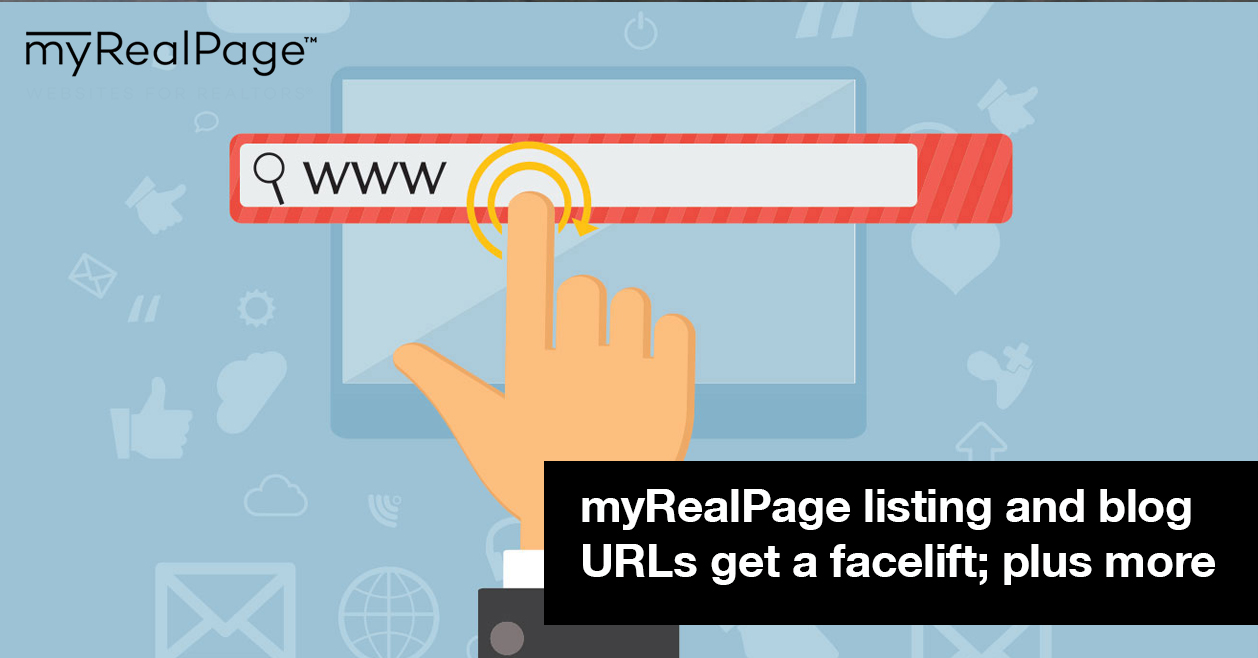 I am pretty excited about our new updates to the listing and blog URL schemes, as well as the other additions and tweaks in our blogging system. Here is a bullet list of changes:
Our listing detail URLs have been given a facelift to eliminate the query string parameters ("?listingId=1234"), and instead, the listing identification is now encoded in the URL path directly (e.g. "/mylistings.html/details-12132"). The same goes for listing photo, video and map pages
Our blogging system also received a URL facelift; all of the posts now automatically sport a human readable URL, such as "/blog.html/this-is-a-blog-post-on-a-subject…"; based on the blog post title
The blog URLs for archives and categories have also received updates (e.g. "/blog.html/archives/2010/05" and "/blog.html/categories/my%20listings")
We have improved support for multiple blogs on our websites; such that a particular blog can be "anchored" into a page of your choice, but can still be accessed from a different blog page. All archive and category links are properly anchored to the blog being currently viewed
We added a very useful checkbox "Notify me about comments on this post" to the comment form; now your visitors can follow the discussion around your posts via email; they can also easily unsubscribe via a quick link in the notification emails
We have simplified configuration for external blog editors, and combined with multiple blog support, you can now attach your blog editor to a specific blog page and write for a specific blog only (by the way, you an also use our XML/RPC support in the blogging system to leverage services like Posterous, for example)
We have added an option to convert blog posts to plain text in our RSS (News) Weblet to allow for more control over the content display when featuring blog posts on your website
In order to address duplicate content concerns, we employed canonical links in both listings and blog post pages
We have also made sure that the old blogging and listing URLs still work and your counts in retweet and Facebook buttons show correct numbers for older posts
And on a slightly different note: we have changed the map markers on our Google Map Search to pins that also identify how many listings are found under a single pin (as often happens with condo listings); much like how it's done in our Mobile Listing Search. We have also added a nicer feedback when drawing your own custom area on the Map.
Do you have feedback or need more info? Leave a comment here or drop me a line to bill-at-myrealpage.com