MyRealPage Listing Search hits iPhone and Android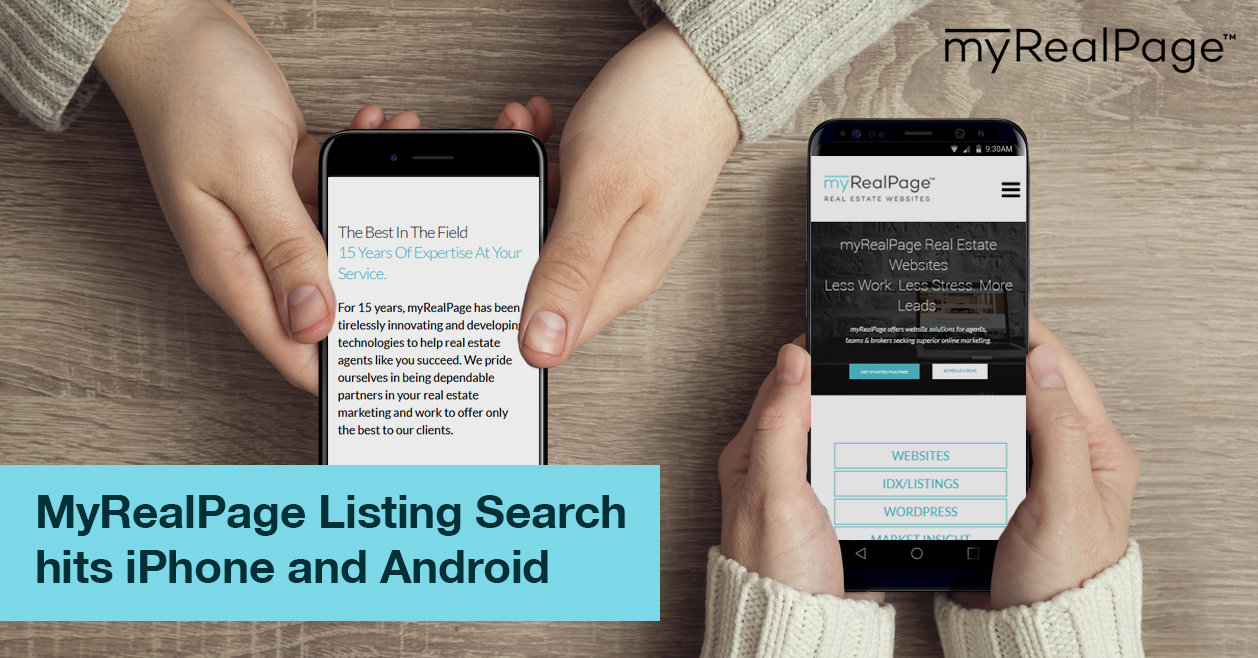 UPDATE:
Blackberry version of this application has entered development.
Read details here.
MyRealPage has launched a very exciting new feature: geo-location aware property searches on iPhone and Android-based phones. Last week, iPhone OS 3.0 has been released and iPhone 3GS has shipped. Just before that, Android "Cupcake" version has been released and HTC Magic launched. Hot on the heels of these events, MyRealPage releases mobile search designed for iPhone and Android based phones (such as HTC Dream and Magic). This is a very new and exciting application space for MyRealPage! We decided to deliver a fully featured set of HTML5 mobile tools that would include both useful search tools for your clients as well as powerful lead generation opportunities.
The new mobile application is now in beta and available for public use. While in beta, the mobile search will be available FOR FREE to all current subscribers who have a Listings subscription (including Listings-only subscribers). Even though an extraordinary amount of attention has been paid to details in this application, we expect that it will evolve and change through the beta period.
Here is a quick list of what you can do in this application:
Automatically locate yourself via GPS and see all available listings for sale in up to 1km radius around you

Have the application "follow" you by updating your position and nearby listings as you walk or drive

Drag the map to pan around and see the nearby listings automatically searched for you

Manually override your current location by entering the address of your choice

Login into your Virtual Office Website (VOW) account to see and do more

See full details of each individual listing, including all photos

Email listings to family and friends

Inquire about the listing with the agent/team/broker

"Star" the listing for later review through the Virtual Office Website (VOW) account

Sign up for a Virtual Office Website (VOW) account

Make a phone call and/or send a SMS message directly from the contact forms
We have also included a special request form for your web visitors to have the mobile link sent to their phones. The link to this form is currently located at the bottom of your property search forms. (And yes, it is capable of generating and auto-creating leads for you just like all other listing forms from MyRealPage).
We hope you and your clients will enjoy and have fun using this application!
— Brought to you by MyRealPage.com