MyRealPage makes it easier to sign up leads from listings, introduces new search forms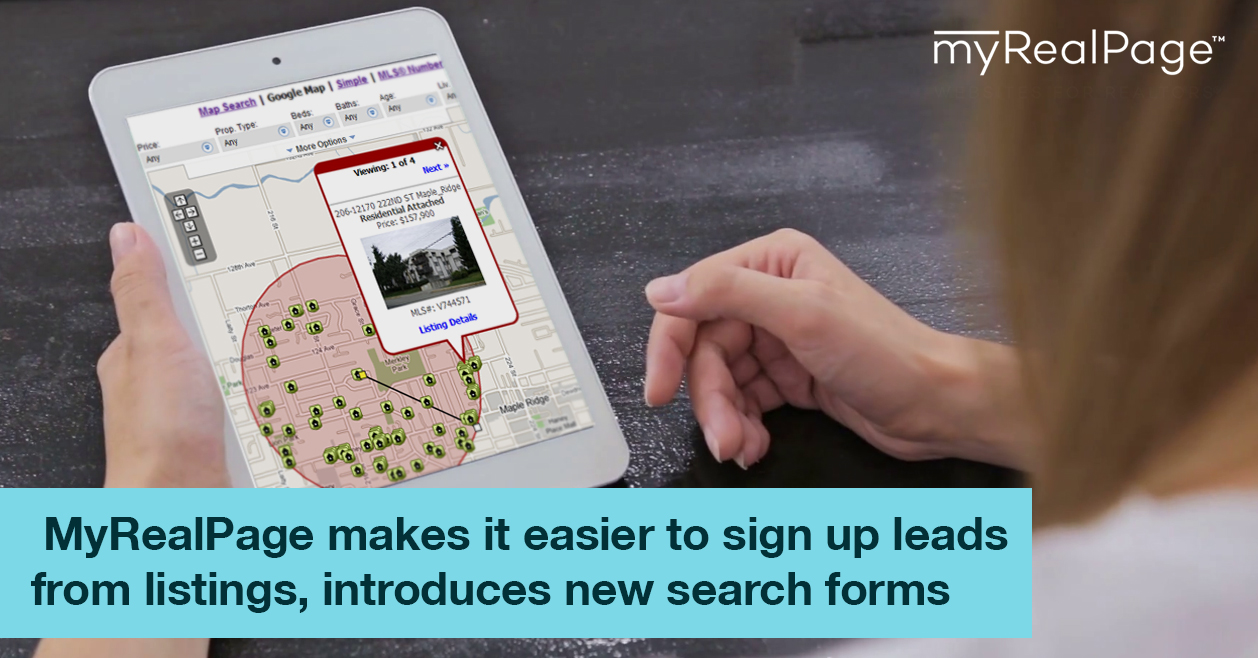 Maintaining the focus on making your web listing searches and tools be the best they can be in generating well-qualified leads, MyRealPage updated its Listings system to bring Virtual Office Website (VOW) signups and logins closer to your listing searches and forms which are open to general public.
Traditionally, in regions where the Real Estate Board rules allow both Reciprocity and Virtual Office Website (VOW) programs, the promise of fuller, more up-to-date information, as well as a host of online tools to organize and save searches and favorite listings; be notified of market changes in saved searches, etc; provide a sufficient incentive for your web visitors to sign up for Virtual Office Website (VOW) access. By cultivating such signups, you cultivate your leads and turn them into clients and more business.
Now, MyRealPage listings pages include VOW toolbar in both Reciprocity and VOW pages, so your visitors don't need to navigate into special sections of your website to obtain VOW access: they can get it right in Reciprocity pages, including all your Predefined Searches which you publish through Reciprocity. By bringing the VOW toolbar, signup and login closer to where anonymous access to your listing searches occurs, MyRealPage brings the potential leads closer to you.
New Search forms for Greater Vancouver, Northern BC and Fraser Valley
MyRealPage has released a number of new search forms targetting Greater Vancouver, Nothern BC and Fraser Valley areas. In particular, MyRealPage has added a "Simple" search form for all three regions which provides simple traditional search controls for those that prefer such an interface to "rich" map oriented searches. In addition, Google Map Search forms have been packaged for Northern BC and Fraser Valley. As is the case with all search forms that are available by MyRealPage, all of them can be used to save searches and create Predefined Searches.
The new updates are provided to all MyRealPage customers subscribed to its Listing solution at no extra cost.
— Brought to you by MyRealPage